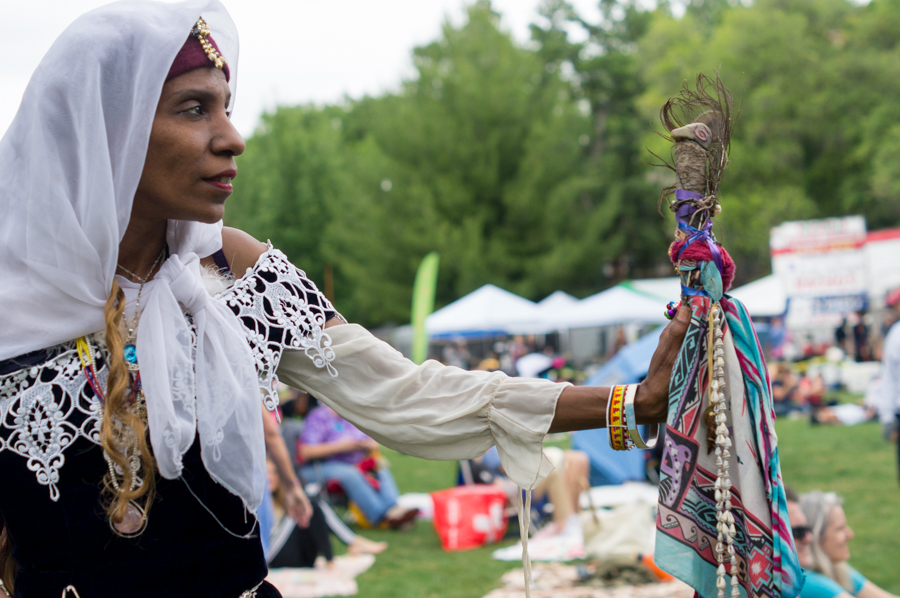 Whole Earth Festival Edition
Yasa Henson is a well-versed veteran of the Whole Earth festival. She exudes good energy and a free spirit. Henson attends Whole Earth every year because of the community and harmony that are present. Her different outfits during the festival are a perfect representation of what this festival means to her.
ASW: What is your inspiration for your style?
Henson: Love.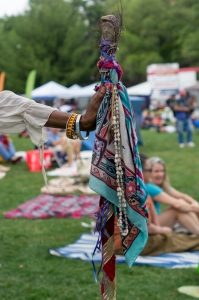 ASW: How many years have you been coming to Whole Earth?
Henson: About 20 years.
ASW: Has your style evolved through the years?
Henson: It's kind of been always what I feel, and is either comfortable or colorful, or something that spreads love, good energy and strength.
ASW: Is this your daily outfit choice?
Henson: This one no, but yesterday I was wearing velvet, which I love. I wear it constantly. Today, I have velvet leggings on, which are very comfortable and good for layering.
ASW: Can you describe Whole Earth in one or two sentences?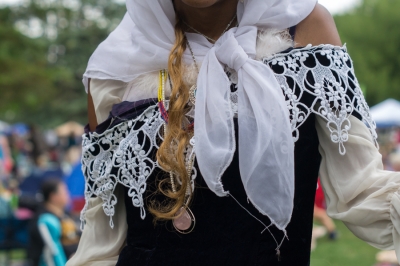 Henson: I would say unity, bringing harmony and everyone together no matter what. It's a place for shy people to dance and for people to be free. I think part of my dress represents that, letting your spirit free.
ASW: Do you have a go-to outfit?
Henson: Always velvet, even in the garden. I feel the most comfortable and spiritual in velvet.
ASW: Is there anything special about your stick?
Henson: Yes! This stick has traveled to many a festival, from High Sierra music festival to many Whole Earth Festivals. On this stick, I have many gifts people have given me at festivals, like little kids have given me necklaces they want me to have. I usually dress it new every year but this year has a lot of old stuff from way back, like this puka shell bracelet that someone gave me at my first Whole Earth. [There's also] a peacock feather for flare, and this red cloth represents all the deep memories of family members that we've lost so we hold their strength, and they can party with us.
Written by: CARAJOY KLEINROCK — arts@theaggie.org