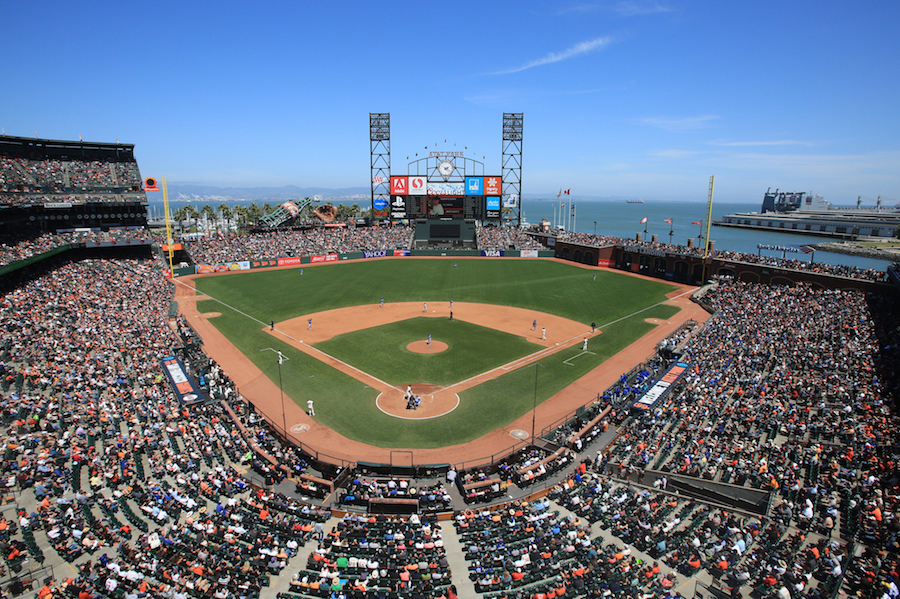 Plenty has happened since the MLB season began in April. The first month and a half of the MLB season has been chaotic, and a lot of occurrences have raised eyebrows throughout the baseball world. Let's examine the biggest takeaways in the baseball world thus far:
Chicago White Sox at the top of the AL Central
Last year Chicago looked like a team that could put it all together, but failed in the long run. This year, however, is another story. Chris Sale and Jose Quintana have been killing it on the mound. This success, paired with a solid bullpen, has lead to the second smallest team ERA in the American League.
Dee Gordon's PED suspension
Gordon's suspension has shaken the MLB's entire foundation. Gordon, the reigning batting champ, was tagged with an 80 game PED suspension after testing positive for two banned substances — an externally derived testosterone and Clostebol, an anabolic steroid.
National League (NL) West Stumbles Out the Gate
The NL West looked like a three headed monster before the season, but the three top teams have all stumbled out the gate (Dodgers, Giants, DBacks) due to pitching struggles and injuries. The Giants and Dodgers have had major back rotation and bullpen concerns, and the DBacks top two pitchers Zack Greinke and Shelby Miller have yet to get it going.
Jose Altuve and Robinson Cano Home Run totals
Through the first 31 games, Altuve and Cano have already surpassed half of their home run totals from last season. Cano already has 12 while he only hit 14 in 2014 and 21 in 2015. Altuve has 9, and he only totaled 15 HRs in 2015 and had never reached double digits before that.
Clayton Kershaw's streak of Double 10+ K's and less than one BB
He is the second pitcher since 1900 to have accomplished this feat. The dude is untouchable; is there any debate about him being the best pitcher in baseball?
The Hot Start of Kenta Maeda
There were several questions about Maeda's elbow this summer as he made the leap from the Japanese league to the MLB, but concerns have been offset by his dominant start. In 38 innings, the 28 year old has a 1.66 ERA with 35 Ks.
Trevor Story
Trevor Story's name is the first one that comes to mind when thinking of the most impressive rookie thus far. A domestic violence incident with Jose Reyes opened up an opportunity for Story to take control of the starting SS, and he has yet to look back. In 32 games, Story has a .269/.331/.612 slashline with 11 HRs and 27 RBIs.
David Ortiz Farewell Tour off to a Great Start
David Ortiz saw the mess that was Kobe Bryant's Farewell Tour and decided to do the exact opposite. In his final season, Ortiz has nine HRs with a slashline of .321/.402/.688. Additionally, the Red Sox have been playing some great baseball as they have once again established their relevance as a contender for the first time since 2013.
Jordan Zimmermann dominating, David Price, Not so Much
Zimmermann's success thus far has come as a huge shock not just to me, but to the baseball world as a whole. After a down season in 2015 in which he compiled a 3.66 ERA in 201.2 innings, Zimmermann was questionably given a five year deal worth $110 million. Zimmermann has proved the doubters wrong so far as he pitched to the tune of a 1.10 ERA in in 41 Innings. David Price on the other hand, has compiled an ugly 6.75 ERA in 41.1 innings after signing a gigantic seven year deal worth $217 million in the offseason.
Angel's Double Whammy
The Angels didn't have a great season outlook to begin with and they also have what many would consider to be the worst farm system in baseball. To put the cherry on top, they just lost their ace Garrett Richards to Tommy John surgery, and their number two Andrew Heaney might have to undergo the same procedure. But of course, as I was writing this they also lost their starting SS Andrelton Simmons to thumb surgery. Things are looking horrible for them not just now, but in the future as well, I think it's time to trade Trout and rebuild. We will all rebuild.
Bartolo Colon's Home Run
The 42 year old mashed a home run on Saturday against the struggling James Shields for his first career homer. Why should you care? Well, this is what he normally looks like when going up to the plate. He's a big boy.
While we shouldn't put too much stock into the events of the first month and a half (aside from injuries and suspensions), it's pretty amazing to see how unpredictable this game can really be.