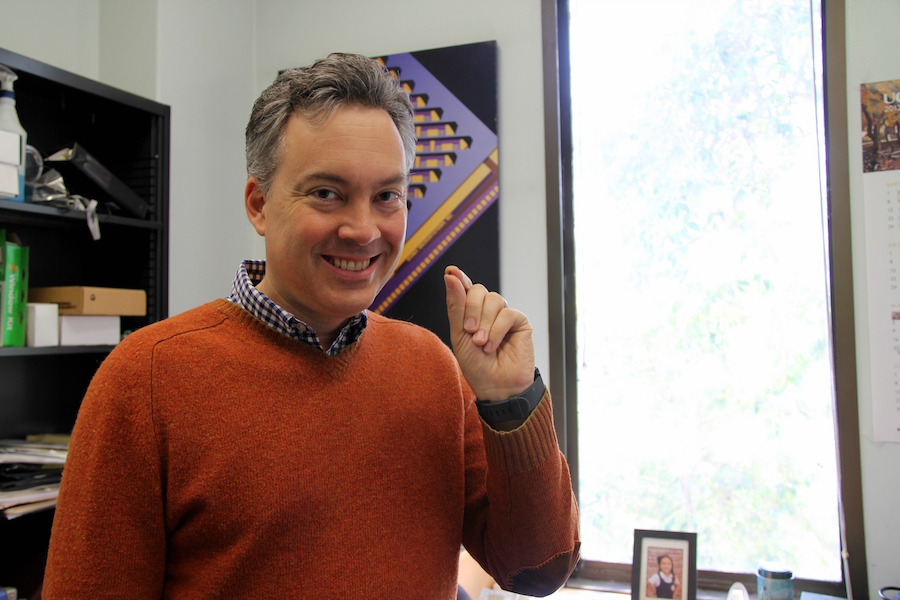 Chirp Microsystems creates 3-D sensing technology for electronic devices
Chirp Microsystems, a startup company based in Berkeley, Calif., has developed an ultrasound 3-D sensing technology for gesture recognition in the form of a small chip. The technology allows users to play music, check their home screens or check e-mails on their devices all with the wave of a hand.
Co-founded by chief technology officer and UC Davis engineering professor David Horsley, Chirp Microsystems created its technology to provide a sense of echolocation in electronic devices, similar to how bats and dolphins use ultrasound waves to detect where they are in their environments.
"We make these sensors that emit a little 'chirp' of ultrasound, and they listen to echoes from objects that are around them so they can see where the objects are in a three-dimensional space," Horsley said.
The product can be used on a variety of electronic devices, including smartphones, tablets, Apple watches and even drones.
The company began as a research project between UC Davis and UC Berkeley to study ultrasound transducers. The project then evolved into a company in 2013 in response to the increased market demand for motion-detection technologies.
André Guedes, the co-founder and lead engineer in sensors and microelectromechanical systems of Chirp Microsystems, reflected on the development of the company.
"We have been working on this technology for many, many years," Guedes said. "Throughout the time, the sensors and prototypes have seen many faces and iterations. Initially with very low performance and designed to be velocity and range sensors, nowadays they can do advanced gesture recognition and many other things. All this is possible because we have an incredible team syncing efforts in sensor development, testing, electronics, signal processing and software that make our ultrasonic sensor system an incredible piece of technology."
After being featured in the "Electronic Engineering Times' Silicon 60: 2015's Startups to Watch" and most recently in the 2016 International Consumer Electronics Show, Chirp Microsystems looks to work with different electronic companies to have the sensor installed in devices by 2017.
"Chirp hopefully will keep growing, and we would love to see widespread adoption of the technology," said co-founder and acoustic design and testing lead Stefon Shelton. "That will allow us to branch out into other markets and create slightly different types of devices."
Written by: Emma Sadlowski –campus@theaggie.org