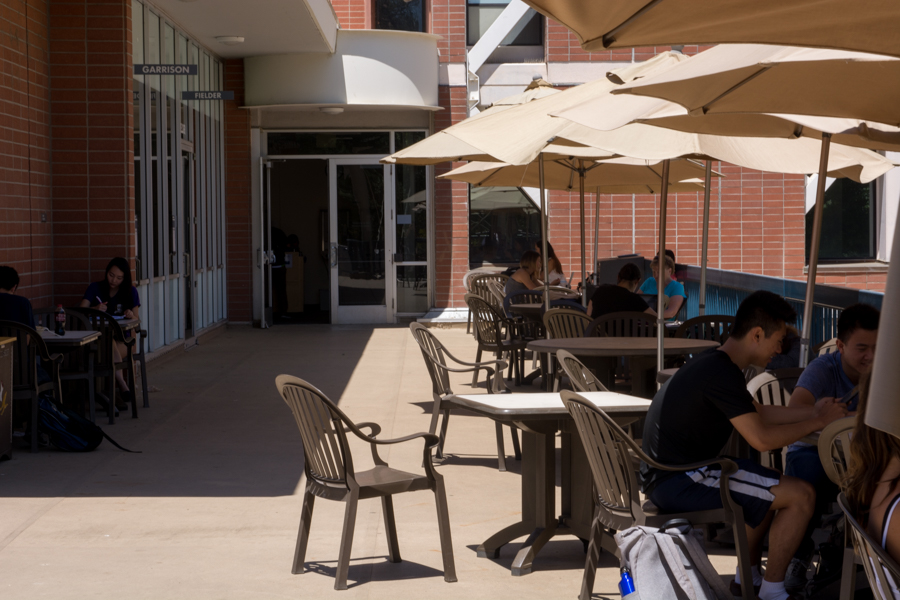 The six best on-campus study spots you didn't know existed
As finals week approaches, it becomes increasingly harder to snag a spot at the typical study spots, such as the library and the CoHo. However, with a bit of creativity, it is no large feat to find yourself a new place to make sure you ace those exams.
Above the CoHo
As the CoHo itself is a nearly impossible place to find a place to sit, just a short walk up the north side stairs leads to an array of outdoor tables, as well as study rooms (available if no meetings are taking place). So grab your coffee and scone, and head upstairs! Make sure to enjoy everyone below who can't find a seat; little do they know, they're missing out on a collection of outdoor study spots.
2) Picnic tables at the Arboretum
Do you have a longing for nature? Want to feel more in tune with the squirrels? Then the picnic tables at the Arboretum are the perfect spot for you. Just near the Redwood Grove, these picnic tables serve as an nice escape from campus, and offer a wonderful hint of fresh air.
3) The Good Scoop
Finals aren't so sweet, but ice cream is. The Good Scoop, Davis' newest organic ice cream shop on G Street, surprisingly doubles as an outstanding study spot. Not only do you have the convenience of eating all the ice cream you please, the shop also sells cold brew coffee and offers free wifi access. The colorful atmosphere, friendly workers and large amount of seating make for an awesome study environment.
4) Atop the Segundo Services Center
With this spot there is a luck factor involved; however, if you find yourself winning a seat on the outside patio of the Segundo Services Center, it is quite the treat. Pro tip: you must have an ID card to access this rooftop patio, so upperclassmen: find yourself a freshman buddy (and have them swipe you into the DC while you're at it).
5) The ARC cubbies
A more unconventional spot, the cubby areas built into the walls adjacent to the ARC ballroom are actually a great spot to set up camp. Conveniently located near the ARC Starbucks, this is a great place to go if you have a long day ahead of you and want somewhere to relax.
6) The lower level of Olson Hall
Have you ever found yourself in an awkward break between classes, but don't want to commit to the library? The lower level of Olson, next to the scantron machine, can be a perfect place to finish up homework or charge your electronics when you have a short period of time to get things done.
Written by: Austin Carroll — features@theaggie.org