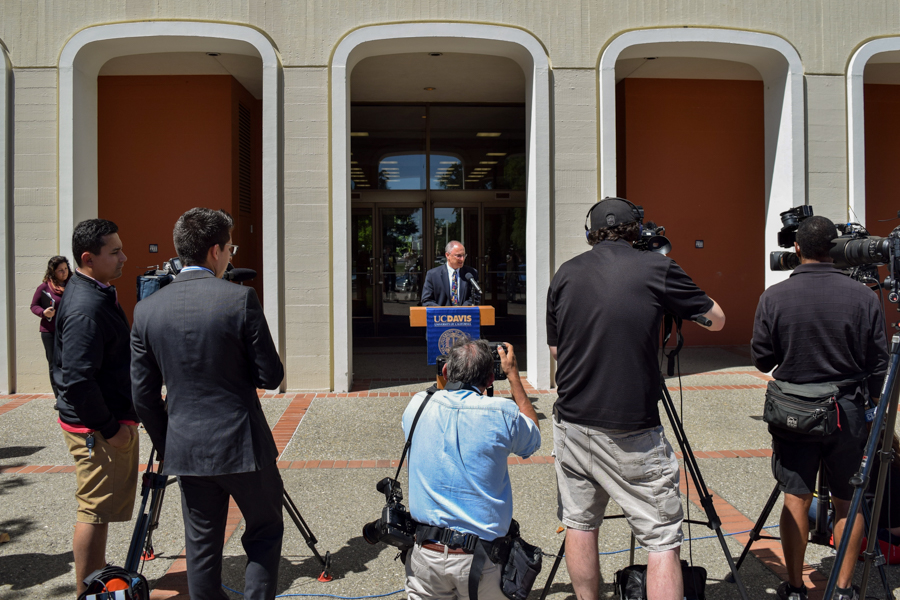 The move ensures controversial figures don't stay in power long
After having made what appears to be two hiring mistakes in leadership over the past couple of weeks, the UC Regents have asked new interim chancellor Ralph J. Hexter to step down. The decision comes not long after Chancellor Linda Katehi was placed on investigatory leave in order to further delve into her actions that nearly doubled her salary through roles in privatized businesses.
Hexter, the former chancellor of Hampshire College, was accused of embezzling money when leading the small private school in the northeast.
"I just don't understand it. We think we put someone honorable in place, and we seem to be wrong. Twice, now, in two weeks," said Andrew Twain, an oil baron and California Regent. "A new person comes in and something is wrong with them."
The Regents have decided to go with a chancellor-by-committee process until they can properly screen all of the candidates. Every week, the potential heads of the school will come in and run the school for a week, rotating until all 26 targets have had a chance to lead the institution. In this 26-week span, the university will screen all of the applicants to ensure that no controversy surrounds them. This decision will ensure that even attempts to clean up the Internet will not go unnoticed.
"I get it," said Bill Sogard, one of the contenders for the job. "I don't think I have dirty laundry, but, just to be safe, hopefully my friends keep their mouths shut."
The coming weeks are bound to be full of surprises. It is unclear who will make the cut, but leadership roles will continue to rotate on a merry-go-round basis that only makes the university look like a bigger circus than it already is.
You can reach ETHAN VICTOR blah blah blah email blah blah blah ejvictor@ucdavis.edu and blah blah blah Twitter @thejvictor.