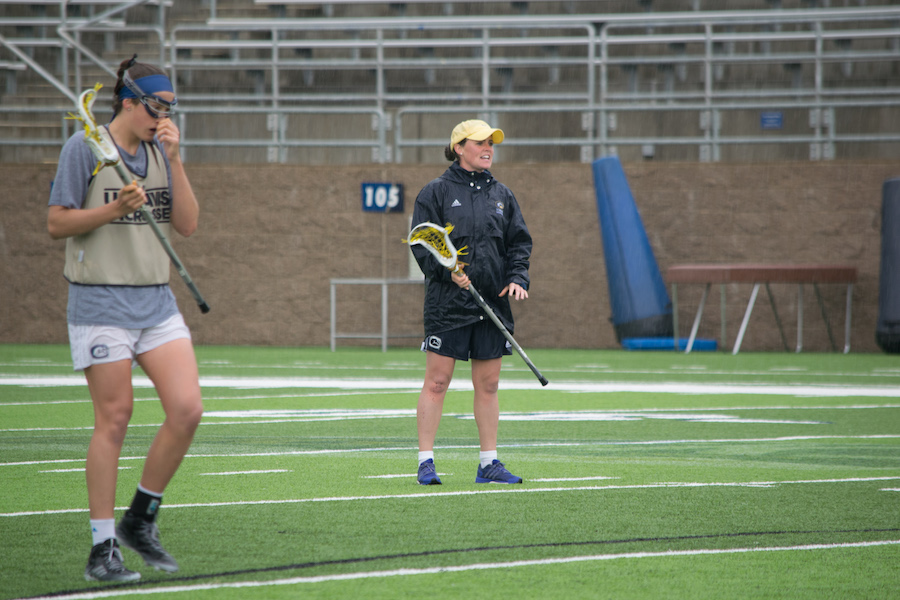 Less than two weeks after the end of the 2016 campaign, the UC Davis women's lacrosse program is already gearing up for next year. After a very successful inaugural season, head coach Tee Ladouceur recruited eight incoming freshman student-athletes from across the country to join the squad this upcoming fall.
The incoming prospect class is middy heavy, consisting of Anna Belenis of Davis; Rowan Chamberlain of Redding; Addie Dearden of Napa; Kate Graham of Belvedere; Jacqueline Kelly of Western Springs, Ill.; Sorana Larson of Ellicott City, Md.; Maddie Myers of Walnut Creek and Amanda Outcalt of Alamo.
The Aggies finished this past season with a 7-8 overall record and 5-4 in conference play, which was enough to earn a berth in the Mountain Pacific Sports Federation (MPSF) tournament. After a 4-13 record a season ago, Ladouceur has brought a much needed change to the UC Davis lacrosse program and hopes to build on the progress of this past season with a solid recruiting class.
"It was a phenomenal first year for me. I had a lot of support from the administration, my fellow coaches and especially my players who are  just really good kids," Ladouceur said. "They were patient, willing to learn and willing to accept change in the most positive way."
In the world of collegiate lacrosse, recruiting begins early. Most prospective student-athletes commit as soon as their sophomore year of high school and some commit even before that. However, with Davis in the midst of the coaching change this past offseason (and in fact without any coach at all for a four month period of time), half of the 2016 recruiting class de-committed. Ladouceur, a former standout lacrosse player herself at Syracuse, was able to use her east coast connections to add two "late recruits" to balance out the 2016 class.
Unlike other sports at UC Davis, the lacrosse program competes in a league that is also home to some of the biggest schools on the west coast. This presents inherent challenges in recruiting with the enormous disparities in resources from team to team within the league. The coaching staff goes head-to-head in order to compete for prospective athletes with conference rivals the likes of Stanford, USC, Cal, Oregon and Colorado.
Despite being a smaller school without the resources of the traditional big name universities, UC Davis remains relevant in the league by offering a unique college experience that other schools cannot match.
"I love the Davis atmosphere: from all of the biking, to the top-notch academics, to how friendly everybody is, it's a great place to go to school," Ladouceur said.
The current athletes in the program are also a large part of the recruiting process throughout the year.
"When recruits come on campus as a player you're really involved — you go on tours with them, you go to lunch with them all the time at the DC and then they spend the night in the dorms," said fourth-year design major and senior midfielder Mary Doyle. "It's really fun to meet them, but can also be a lot of work sometimes."
Ladouceur and the Ags look forward to building on this past season with the addition of eight strong recruits and with the lofty goal of returning to the MPSF championship next season.
Written by: George McConnell – sports@theaggie.org