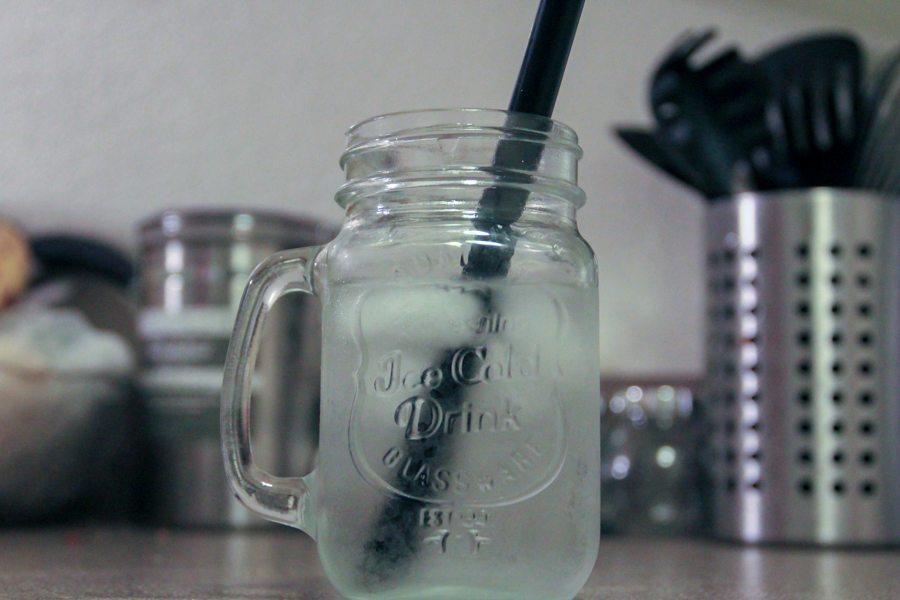 Campaign focuses on reducing consumer waste and encouraging students to use their own reusable cups
The third annual "One Cup Challenge" was organized this month to reduce consumer waste on campus and to inspire social innovation through a fun and interactive experience. The event was put on by Miriam Wyatt and Shaina Forsman, waste reduction coordinators for UC Davis Dining Services, alongside interns who strive to minimize excess waste.
The challenge, which takes place throughout May, encourages community members to bring their own reusable cup or mug when drinking their favorite beverage. Students can go to the challenge's website or stop by the weekly farmers market on campus to pledge to bring their own cup as a way to participate in the challenge and receive newsletters, updates and other information. Students can also receive items like mason jars and coupons at the farmers market.
The campaign is inspired by UC San Diego's successful "Kill the Cup" campaign, and has been hosted at UC Davis for two years now. This year there will also be events and workshops with many rewards and prizes in order to educate students as to why it is important to reduce disposable cup usage.
Students can win prizes by participating in weekly challenges that teach how to lessen the negative impact of disposable cup usage. Those who are spotted with a reusable mug may be handed a Spot a Mug coupon, good for one free 16 oz. coffee or fountain drink at Swirlz at the ASUCD Coffee House, CoHo South, Activities and Recreation Center Starbucks, Silo Starbucks, BioBrew and Scrubs. Students can also be rewarded with a farmers' market voucher, which they can use to buy fresh produce at the UC Davis Farmers Market.
Third-year neurobiology, physiology and behavior major Deepa Patel has always used a reusable water bottle and is excited to know that there is now an opportunity to be rewarded for that.
"I don't like knowing I'm creating more trash, so I've always just used my reusable water bottle or when I'm buying coffee just bring my thermis," Patel said.
The east wing UC Davis Student Store is supporting the challenge by discounting all UC Davis imprinted mugs and water bottles by $1 during the month of May. The Coffee House will also be participating by giving students a pre-punched loyalty card for a free drink when students use UC Davis imprinted mugs and bottles.
The One Cup Challenge supports UC Davis' zero waste by 2020 goal by helping reduce the amount of cup waste on campus. The challenge calls for continued action to help change students' relationship with campus purchases and create sustainable behaviors.
Second-year environmental science and management major and intern for the waste reduction program Bilegt Baatar believes that this challenge will not only help UC Davis achieve its goal, but will also help students live a more environmentally conscious life after their years in Davis.
"It's a simple change in people's lifestyle that will be applicable to them beyond college," Baatar said.
Coordinator Shaina Forsman believes a program like this is important because disposables cause greater damage than we think, and this campaign can help spread awareness on the issue.
"As most of us know, the campus has committed to reaching zero waste by 2020," Forsman said. "Reducing disposable cup use on campus will be huge for reaching this goal. Aside from our university goals, it is imperative that students begin to feel more obligated and internally motivated to reduce their environmental impact in general. The implications of disposables go beyond increasing landfill."
To join the campaign, students can visit the One Cup Challenge website.
Written by: Demi Caceres–campus@theaggie.org