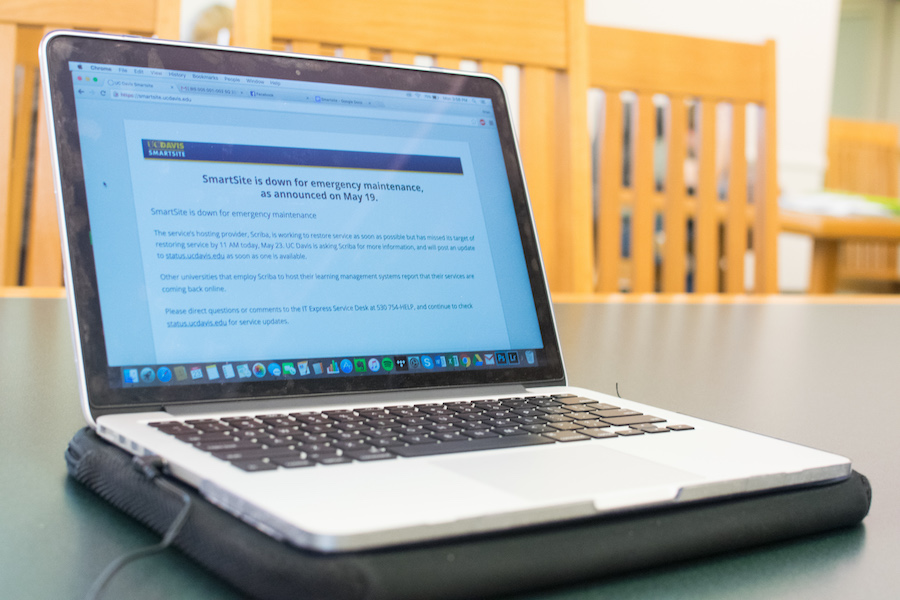 A tragic update to the Smartsite outage rocks the Davis community
It is now the fourth bleak day of Smartsite maintenance and a new announcement has just been released regarding the fate of our most treasured dumb website.
Following the super informative update that read, "Update…we will post notices hourly with status updates," a new statement has been released:
"Although we said that Smartsite would be back up and running by 9 a.m. on Monday, May 23, in order to make sure we get this maintenance right, we are now estimating that the changes will be halfway completed by Fall Quarter of 2020. We have no estimates for when the fixes might actually be finished. Oh well. It's not like many students rely on this website anyway," the statement read.
Many people have been asking what is taking so long for the website to be get back up and running. The answer is complicated.
"What we're doing is a little technical and I don't want to get into too much detail," a "smart" site representative told The Aggie. "We're doing an entire re-branding effort to make the site more aesthetically pleasing. Specifically, we're changing the font."
You can reach BRIAN LANDRY at bjlandry@ucdavis.edu