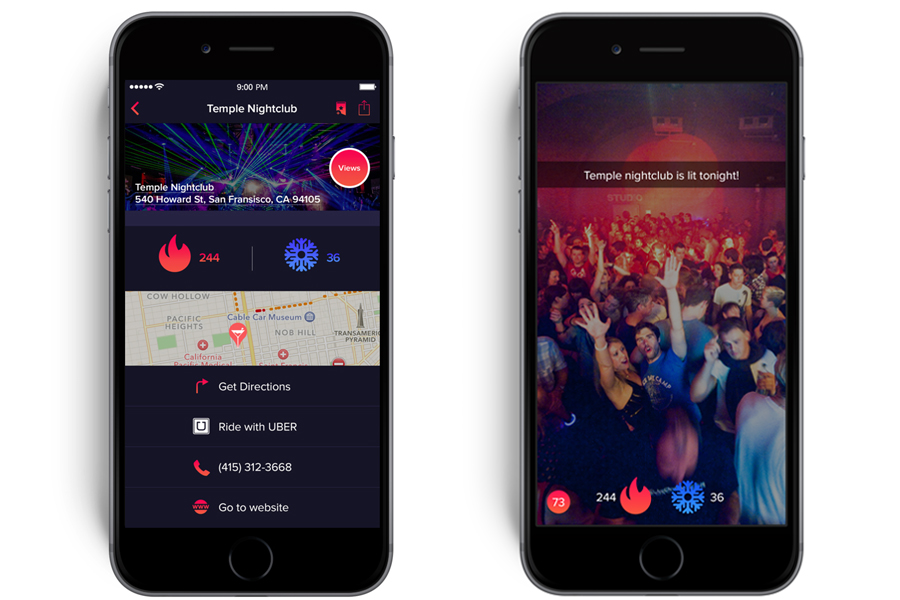 Premeer app makes splash on Snapchat geofilters on Picnic Day
UC Davis students and young professionals in the Davis area will soon have a new tool to use on a Saturday night. Premeer, a new phone app out for release in the near future, seeks to solve a problem that millennials tend to find themselves in on the weekend: where to go to.
The app, which marketed itself through custom Snapchat geofilters on Picnic Day, is designed to use geofilters to find the night's hotspot in real time. People on the app will be able to upload videos and photos of their experience at clubs, bars and lounges that they're currently at, and other users will have the ability to see those stories and decide which club, bar or lounge best fits what they are looking for.
The hotspots will be located by pins on a map, and the pins will have different colors based on the ratings from other people. More mellow lounges and bars will receive a blue pin while more populated and loud lounges and bars will receive a red pin.
Brian Walker, CEO and co-founder of Premeer, said that the app uses similar geofiltering technology to that of Snapchat to provide people with information of the nightlife scene in their area.
"On Snapchat, if you're in Los Angeles, you can see the Los Angeles story or in San Francisco, the San Francisco story," Walker said. "Well, think of Premeer like that. All the people in that location can post those stories to that locational story, so that is how Premeer works. We're just doing that in a more scaled version."
Premeer currently has nine staff members. Its co-founders include Brian Walker, Ethan Schatzline and Colton Beavers. The idea for the app came to the founders, Walker and Beavers, at a restaurant on a Saturday night when they were trying to figure out what to do.
Jesse Singh, a UC Davis alum and the marketing director of Premeer, has been working on getting the app off to a solid start in the Davis area. On Picnic Day this year, Premeer used the Snapchat geo custom filter on certain locations throughout the day, which allowed them to hit over 2,000 views as a part of their pre-launch strategy.
"The goal is to focus on the NorCal and Bay Area. We want to know the community and then streamline the app," Singh said. "After that, we want to shift into Los Angeles and that region and really saturate the market and then expand into key metropolitan areas like New York, Miami, Dallas. And there's a secondary market, which is to spread this across all colleges across the country like UC Davis, UC Berkeley and Stanford."
Nathan Antolin, a first-year human development student, said that he believes that the app sounds promising.
"I'm not sure if I would ever use that app because I don't see myself as someone who goes to nightclubs and whatnot, but I bet it is something that is going to be interesting to other people," Antolin said. "I do think it will be useful for people who want to hang out at night, though. It's perfect for them."
Premeer is planning on launching its app on the market in June. All information on the app and updates can be found on their website.
Written by: Sangeetha Ramamurthy – campus@theaggie.org