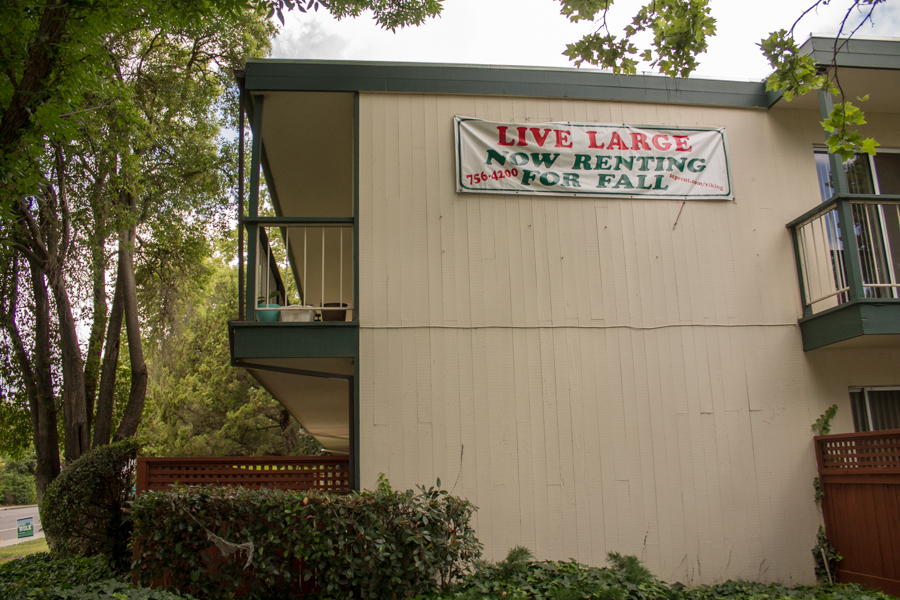 Davis City Council votes 0-5 to move forward with new housing inspection program
On May 17, the Davis City Council unanimously voted to pursue the implementation of a new rental housing inspection program that would be part of a new renters ordinance, making it easier for the city to inspect substandard properties as well as ensure that both landlords and tenants understand their rights and responsibilities.
The Davis City Council believes that renters feel increasingly pressured into leasing substandard properties, which often violate health and safety regulations in order to save money. According to the 2015 Apartment Vacancy and Rental Rate Survey presented by UC Davis Student Housing, the vacancy rate for apartments was just 0.2 percent. Additionally, the advent of mini-dorms, in which landlords add walls to housing units to create more bedrooms, led the council to take action.
Stacey Winton, a media and communications officer for the City of Davis who is spearheading the Rental Housing Inspection Program, notes that this is an issue the city has wanted to address for many years.
"This topic has been discussed for the past 10 years.  Recent events of a single family house being converted to a mini-dorm brought the topic back," Winton said in an email interview.
Winton also emphasizes that while renters can already complain to the city if they feel that their housing quality impinges on their health and safety, most renters do not know this and are afraid to speak out and risk their landlord terminating their lease.
Furthermore, Winton points out that the plan, which is due to be launched this fall, has received positive feedback from the public. But she admits that a monthly fee, less than $3 for a single home, will be necessary to finance the program and some landlords may express concern.
One of the biggest proponents of creating a fairer housing market in Davis is councilmember Brett Lee. Lee strongly supports the program and sees the implementation of a mediation initiative between tenants and landlords as an effective way to insure that both parties can settle their disputes outside court.
Despite this, Lee concedes that the proposal has faced opposition from property management companies and landlords, not just over the fee, but over the regulation that it introduces, such as the city's plan to introduce random inspections of rental properties. The proposal would also require landlords to appoint someone who lives within 60 miles of the rented property to act on the landlord's behalf if they do not live near the property themselves, in case tenants require assistance.
"Landlords don't like it because right now there is very little regulation […] The tenants like [the program], because it's not just an inspection program, it's part of a renter's ordinance [which] would track complaints against landlords. The city would [also] provide information about tenant rights and responsibilities on a website and there would be a kiosk in City Hall so renters would know their legal rights," Lee said.
While some property management companies oppose the idea, Eugene Chang, a broker for College Town Realty, is positive about the program and highlights that it makes it easier for both landlords and tenants to be on the same page.
"We think it could be something beneficial to everyone. [College Town Realty] manages over 300 units, everything we have has permits and we don't have anything like [mini-dorms]. We've heard of some people saying that some houses are worrying and some of the houses close to the university, [as well as] some neighborhoods, may have problems, but personally we don't have any units like that," Chang said.
With many worrying that the city is unable to keep up with its growing student population, this program aims to maintain housing quality. While the proposal will regulate and expose the unethical practices that are increasingly common in this high-demand market, equally important is the proposal's focus on ensuring that both tenants and landlords understand what is required of them.
Written by: JUNO BHARDWAJ-SHAH — city@theaggie.org