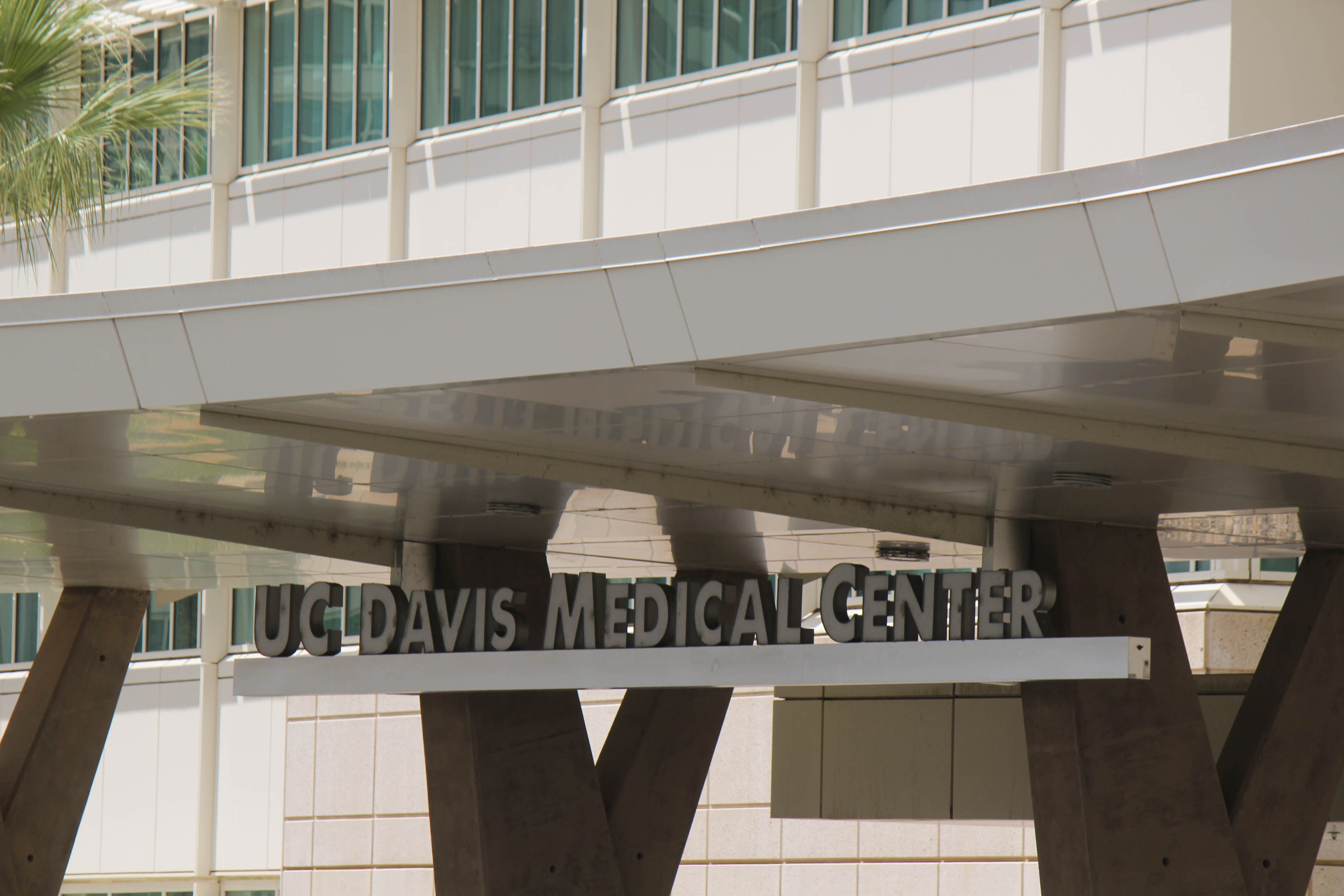 Center achieves 'A' ranking in patient care for sixth consecutive year
For the second consecutive year, the UC Davis Medical Center (UCDMC) was named one of the 100 Great Hospitals in America by Becker's Hospital Review and achieved an 'A' grade for patient safety for the sixth time in a row.
"This recognition of overall excellence for our medical center reflects the skill, dedication and commitment of all of our faculty and staff to providing the ultimate best health care to the approximately 250,000 patients treated at UC Davis Medical Center each year," said Ann Madden Rice, chief executive officer of UCDMC. "I am grateful for this achievement and for the superb quality of care that our employees provide to our patients each and every day."
The Becker's Hospital Review compiled factors including patient care, innovative medical research and community integration.
The 'A' grade for patient safety, awarded by The Leapfrog Group, an independent hospital watchdog group, helped UCDMC achieve this award. The 'A' in patient safety recognizes the leaders in patient care based off the criteria of preventing illnesses, injuries and infections as well as avoidable deaths. The Leapfrog Group's ranking is considered to be the gold standard for patient care, and about 800 hospitals nationally achieve this ranking annually.
"Avoidable deaths in hospitals should be the number one concern of our health-care leaders," said Leah Binder, president and CEO of The Leapfrog Group. "Hospitals that earn an 'A' from Leapfrog are leaders in saving lives, and we commend them and urge their continued vigilance."
UCDMC offers the only level 1 adult and pediatric trauma center in the region and houses a National Institutes of Health-designated comprehensive cancer center. The center's range covers 33 counties that span 65,000 square miles from the California-Oregon border to the eastern Nevada border. The center also is involved in cutting-edge research including discovering a new metabolic disorder that causes newborn mortality, stem cell research, new methods for cancer therapeutics and on-going research on autism. The medical center also recently was designated a comprehensive care center for pulmonary hypertension, one of about 30 nationally.
"We are consistently at the forefront of providing the latest treatments and clinical trials for complex lung diseases like pulmonary hypertension," said Nicholas Kenyon, chief of the Division of Pulmonary, Critical Care and Sleep Medicine in a press release. "This special recognition is entirely due to Dr. [Roblee] Allen and his dedicated team of specialists who always provide our patients with world-class care and first-class hope."
Written by: Lindsay Floyd – campus@theaggie.org