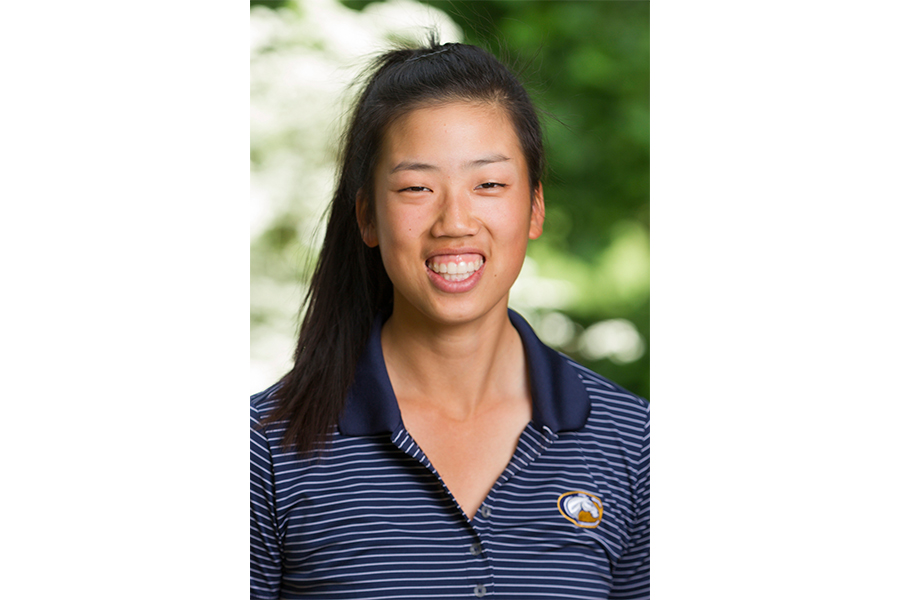 Andrea Wong is known for being one of the most outstanding golfers to step onto the course as an Aggie over her four years at UC Davis. She has consistently earned Big West honors, beginning her freshman year when she was awarded Big West Freshman of the Year.  Wong has been selected to the All Big West First Team three times in her four year career, including the 2015-16 season.
Although she has consistently played well, this season was a breakout for Wong, as she was a co-medalist in the NCAA Stanford Regional. Wong is the first regional medalist in UC Davis' women's golf history and made it to the NCAA Finals for the third time in four years — her first time as an individual at the tournament. She also led the team in regular season, scoring with an average score of 74.04.
While Wong has had great success and achieved many accomplishments, it appears that winning is not of the utmost importance. Looking back on her career, Wong's most memorable moment is greater than any award or accolade.
"My favorite memory was definitely the last day of regionals at Stanford," Wong said. "Not because I won, but because a bunch of my friends and family came out to watch and support me — I loved having my friends out on the course."
Even though honors are not everything, Wong's golfing ability got her mentioned in an issue of Sports Illustrated, which boasts millions of subscribers and readers.
"Yes [being mentioned] was awesome! [It was] really fun to have my picture and a small blurb in a magazine filled with so many other amazing athletes," Wong said. "Hopefully I will be in there more in the future."  
Nonetheless, Wong is humbled by these achievements and hopes to leave a legacy of the perfect student-athlete who was involved in more than just a sport.
"I hope that when people look back and think about me, they think about how Andrea Wong was the complete student athlete," Wong said, "Not just the accomplished golfer, but the student-athlete that thrived on the golf course, did well in the classroom, participated in extra curriculars like Camp Kesem and Davis Christian Fellowship, cared about people, and really embodied the spirit of Aggie Pride."
Wong has other career aspirations besides golf, but after graduation she plans to turn pro and hopefully make it on to the Women's Professional Golf Association tour by next year. It is clear that Wong will succeed in anything she does with her hard work, motivation, and dedication to her sport and her education — just a few of the reasons that Wong is The Aggie's choice for Female Athlete of the Quarter.
Written by Lindsay Yim and Michael Martinez – sports@theaggie.org