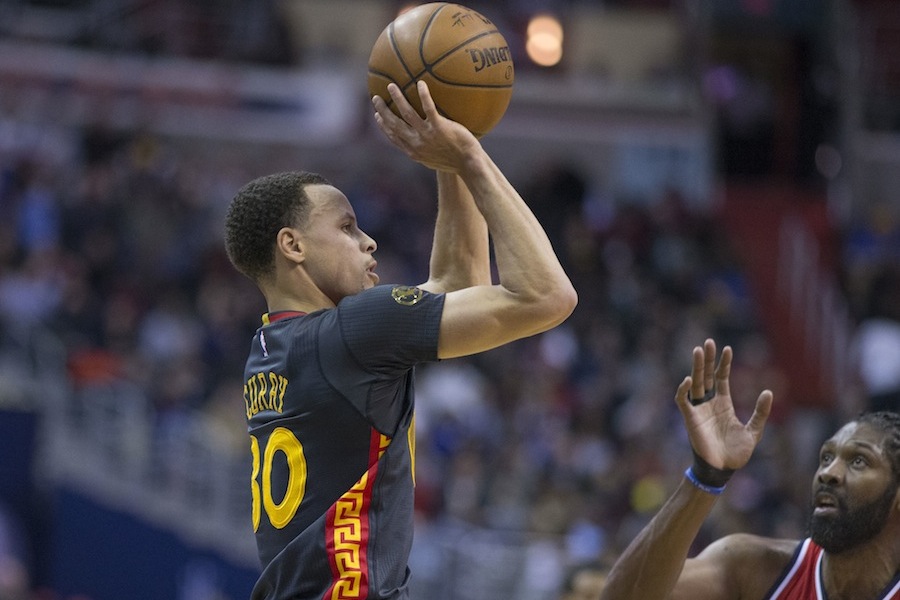 The Finals matchup that we all expected is underway. The 2016 NBA Finals will be a rematch of 2015 and this comes as a shock to nobody. Yes, the Warriors were in a lot of trouble last Thursday, but somehow, they pulled a rabbit out of a hat and rattled off three straight victories against the Oklahoma City Thunder to make their second trip to the NBA Finals in two years.
The East, well, that was a little less interesting. The Cavaliers walked through the first two rounds of the playoffs without losing a single game, and after going up 2-0 against the Raptors in the Eastern Conference Finals, it looked like that series would end quickly too. The Raptors battled back and won two straight on their home floor, but that was pretty much all they had left in the tank. The Cavs went on to win the next couple in convincing fashion, and that's pretty much all you need to know about the East. Nobody expected a different outcome.
The 2016 Finals should be a closer series than last year for some pretty obvious reasons. Last year, the Cavs had to take on the Dubs without their sidekicks Kevin Love and Kyrie Irving. Love had dislocated his shoulder in the first round in a controversial play with Boston Celtics center Kelly Olynyk. Olynyk appeared to wrap and tug on Love's shoulder in a battle for a loose ball in the midst of Game 4, and this injury kept Love out for the remainder of the playoffs. Irving, the Cavs' starting point guard, fractured his kneecap in the final minutes of Cleveland's Game 1 loss and was done for the rest of the series. Now, both Love and Irving are healthy and the Cavs have been playing some pretty incredible basketball.
Despite the convincing performance of the Cavs in the playoffs thus far, I'm not too sold on the quality of their opponents. The Pistons, Hawks, and Raptors aren't even close to being on the same level as the Warriors, so the lack of adversity that the Cavs have faced in the post-season could come back to haunt them. Meanwhile, the Warriors have had to deal with a scary injury to Steph Curry and had to find their way out of 1-3 hole in the conference finals. This ability to fight through turmoil is what makes champions, and I believe this series will yet again go to the Warriors as they raise the banner for the second consecutive year.
Prediction: Warriors 4, Cavaliers 3
Written by: MICHAEL WEXLER — sports@theaggie.org