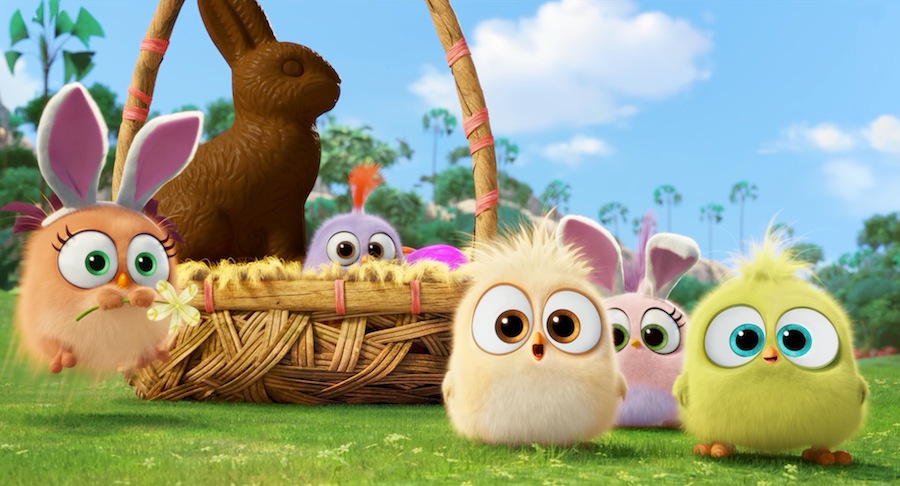 Be aware of that thick-eyebrowed red bird, because that "anger might be contagious"
Study breaks are especially valuable during finals week. A relaxing and well-spent study break can increase productivity and prepare one to end a turbulent quarter with high spirits. Here's a suggestion: how about taking a two hour study break to watch the new Angry Birds movie downtown and to get some ice cream with friends afterward?
Originally a video game designed by Finnish company Rovio Entertainment in 2009, the thick-eyebrowed birds soon gained tremendous popularity with people of all ages. Directed by Clay Kaytis and Fergal Reilly, the Angry Birds film was released on May 20, just in time to bring some fun to the summer.
In the film, the flightless birds live in an isolated utopian island for birds — Bird Island.  They are so civilized that attending anger management classes is the most severe punishment one can get. They are true lovers of peace, well, except one. Red, the red-feathered, ill-tempered bird, never fits into this harmonic bird society. Always offensive and rude to others, Red, unsurprisingly, is "sentenced" to attend anger management classes.
Being different isn't always easy, and Red doesn't have any friends. When the village is in danger, Red proves his strength and becomes a superhero, making him less of an outsider. As I was watching, I admired this irascible little bird, because he was able to maintain his uniqueness despite pressure from those around him. Further, even though he was unpopular in the community, he still loved and protected his village passionately.
Red's classmates at the anger management class are as idiosyncratic as Red. They all have the characteristics that are unwelcomed at Bird Island, such as impatience, anger and "explosion," as one of his classmates can literally blow up. Despite their seemingly unpopular status, they turn out to be helpful and important in fighting against the pigs that endanger the community. I found this to be interesting; people often make judgements based on superficial impressions instead of thinking thoroughly and gaining a more profound understanding of the person. This movie shows that bad people may have good sides that others often overlook.
The plot is fairly straightforward, funny and stereotypical for a children's animated film. The idea of birds fighting against green pigs is novel and interesting. There are some levels of satire, such as when it is revealed that the statuesque Judge is not as majestic as he appears to be and the well-respected Mighty Eagle turns out not as "mighty" as once thought. Some people even believe the movie is a commentary on the immigration crisis in Europe, but this should be left to your own interpretation.
For me, the highlight of the movie was the heart-melting little newborn birds. The vivid animation of these birds was quite stunning and I loved how cute they were. I heard many audience members "ooh" and "aww" at the sight of their big, innocent eyes, especially at the moment when one tiny and fluffy baby bird mistakenly calls Red "daddy."
If you are looking for an animated movie that combines action, comedy and adorable baby birds, don't miss out on Angry Birds.
WRITTEN BY: Betty Wu – arts@theaggie.org