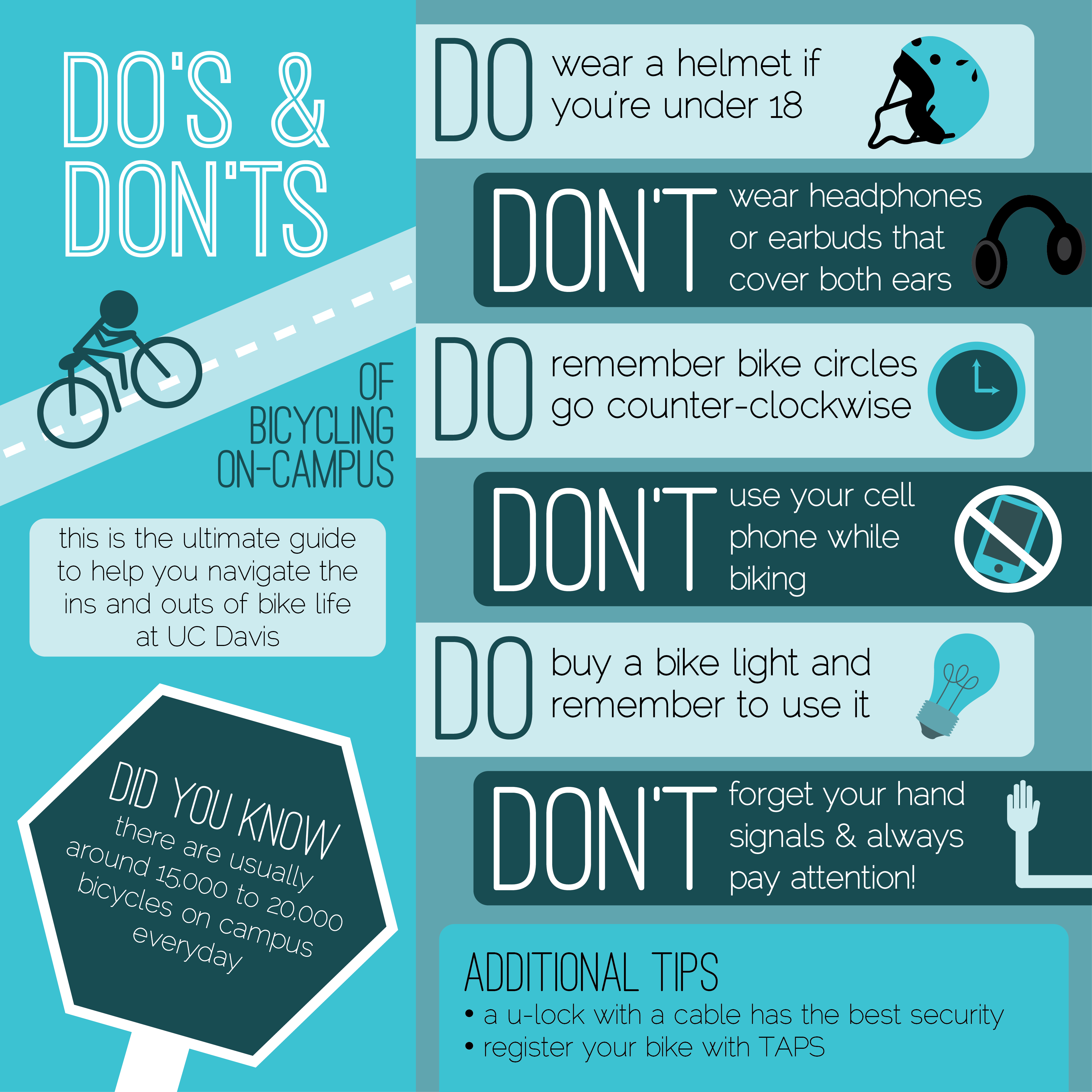 Davis continues to lead as unofficial "Biking Capital" of the US
Davis may be a small town, but it's a big deal to bicyclists since the city is consistently named one of the most bike-friendly places in America.
The League of American Bicyclists, a non-profit membership organization, seems to agree, awarding Davis a Platinum Bicycle-Friendly Community (BFC) Award in 2006. As of today, Davis is one of only five cities in America to achieve this status.
"Davis is really a leader in the United States in terms of investing in biking infrastructure and having a ton of people who bike," said Ken McLeod, the state and local policy manager for the League of American Bicyclists.
Davis is currently seeking to become the first city to achieve Diamond status (cities are ranked, in ascending order, Bronze, Silver, Gold, Platinum and Diamond). So far, efforts to increase the ease with which Davis residents can ride their bikes have been successful.
"We have over 11 square miles of Davis and we have over 100 miles of designated bike paths," said Bob Bowen, president of the US Bicycling Hall of Fame and publicist for the City of Davis.
Since the city of Davis first became incorporated, residents have been advocating for city improvements that encourage bike riding.
"In 1967, the city of Davis installed the very first bicycling lane on a street in the US […] we had to have state legislation passed and signed by then-governor Ronald Reagan," Bowen said. "Since then, Davis has always tried to pride itself on being bike-friendly."
2017 is the 200th anniversary of the invention of the bicycle, and the City of Davis is gearing up for the landmark occasion.
"Not only is it the 200th anniversary, next year is the 100th anniversary of the incorporation of the city of Davis — the only town that has a bicycle in its logo — and it's the 50th anniversary of the first bicycle lanes in America," Bowen said.
Another historical biking institution, the Davis Bike Club, is also preparing for the new school year with its big event, the Foxy Fall Century.
 "[The race is Oct.] 15. There are three loops: a 100 mile loop, a 100 km and 50 km loop," said Richard Waters, one of the original members of The Davis Bike Club.
Davis Bike Club, formed of approximately 500 members, has been active since about 1974, after the previous Davis bike club "Cal Aggie Wheel" disbanded.
Davis Bike Club has rides that go out daily. Information on all of these rides can be found on its website. More information on the League of American Bicyclists can be found at www.bikeleague.org. For more information, visit the US Bicycling Hall of Fame in Downtown Davis, or take a look at its website.
Written By: Samantha Solomon – city@theaggie.org