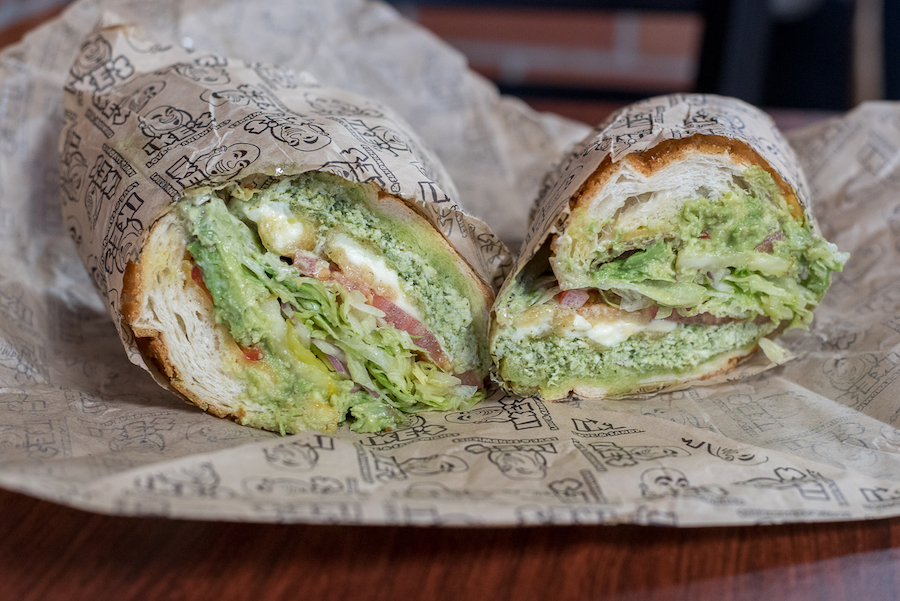 Get the scoop on new eateries around the city
As a college town, Davis boats restaurants and chains that attempt to appeal to college students by bringing the latest food hype to the city. Popular restaurants, such as Ike's Place, and trendy foods, like hot pot and milk tea, have all entered the Davis food scene this summer.
In recent years, multiple milk tea locations have opened in Davis, including Mandro, Sharetea and Gong Cha, which all have have become popular boba hotspots. The latest, Meow Gee, recently opened in East Davis.
As a milk tea enthusiast, I immediately went to try Meow Gee when I first heard of its opening. The store features a light pink wall and offers free polaroids to its customers. It also has a fairly large interior, despite looking somewhat small on the outside.
Unlike other milk tea shops, Meow Gee offers a larger selection of food, including tea balls and noodle soups, and a smaller menu of fruit and tea drinks.
I tried both the rose milk tea and honey milk tea. Because the drinks at this shop are on the sweeter side, I would recommend reducing the sweetness to 30 percent or 50 percent. Aside from the sweetness, I thought the pearls were fairly soft and chewy, complementing the milk tea well.
In addition to milk tea shops, many other Asian-style shops have recently opened in Davis, including Tasty Kitchen, a Cantonese-style restaurant located in Downtown Davis on G Street. Similar to Meow Gee, the restaurant looks small on the outside, but it is actually very spacious once inside.
The speed and efficiency of the customer service at Tasty Kitchen were above average. The servers were quick to take my order and bring out the food, but had trouble understanding English.
My friends and I ordered the crab meat with fish maw soup, beef curry, string beans with minced pork and the diced seafood and chicken with gravy over fried rice. Of all the dishes, the soup was my favorite dish, and I enjoyed that the waiter poured the soup for us. My least favorite dish was the beef curry. Although flavorful, the beef was tough and difficult to eat. Aside from the curry, the fried rice quickly became soggy from the gravy and was no longer edible despite only sitting there for about 20 minutes.
Overall, Tasty Kitchen is a decent restaurant. However, it is a bit overpriced for Cantonese food considering there are other, cheaper alternatives in Davis.
Cantonese food can also be found at Hong Kong Cafe, located near Pole Line Road and Cowell Boulevard. This cafe is fairly spacious and clean, and the menu offers a variety of food.
For a restaurant that only opened a couple of weeks ago, the service at Hong Kong Cafe was surprisingly quick and efficient. The waiter was courteous and made sure my friends and I had everything that we needed.
Along with good service, the food at Hong Kong Cafe was also delicious. Unlike Tasty Kitchen, Hong Kong Kitchen's beef curry was easier to eat — and certainly more flavorful. The fried rice was also an enjoyable dish.
Overall, I would recommend trying all three of these recently opened restaurants in Davis. Although some, like Tasty Kitchen, are a bit pricier, I would encourage everyone to give each of them a try at least once.
What's else is new in Davis?
On August 4, Starbucks replaced Burger King at 403 Mace Blvd in South Davis. The new location features a drive-through, is well-lit and offers ample space for studying.
Ike's Love & Sandwiches opened in Downtown Davis at 212 F Street, next to Blaze Pizza. Ike Shehadeh, the company owner, is a UC Davis alumnus, and many of the popular sandwiches are old recipes from his college days. Ike's offers a variety of unique sandwich combinations that cater to meat eaters, vegetarians and vegans. A few sandwiches are exclusively sold at the Davis location. Top local flavors include the 'Yolo County', which has pastrami, ham, Aggie sauce and American cheese, a veggie sandwich called the 'Picnic Day' and the 'Room 107' with fried chicken, Aggie sauce and American cheese.
Local boba tea shop Lazi Cow, located at 407 G Street, imported a brand new ice cream roll machine from China to introduce ten different ice cream roll flavors. The new machine keeps the milk cold and frozen as it is flattened out and fresh fruits and other ingredients are added. Fried ice cream is then rolled up and served with toppings added on top.
"Our most famous is 'Black Hammer' which has brownies, Nutella and Oreos. 'T-Swizzle' has blueberries and strawberries," said Christopher Ahn, one of the founders of Lazi Cow.
In addition to ice cream rolls, Lazi Cow serves milk teas, brick toast, and build-your-own drinks.
Written by: Jennifer Duong and Carla Arango – arts@theaggie.org