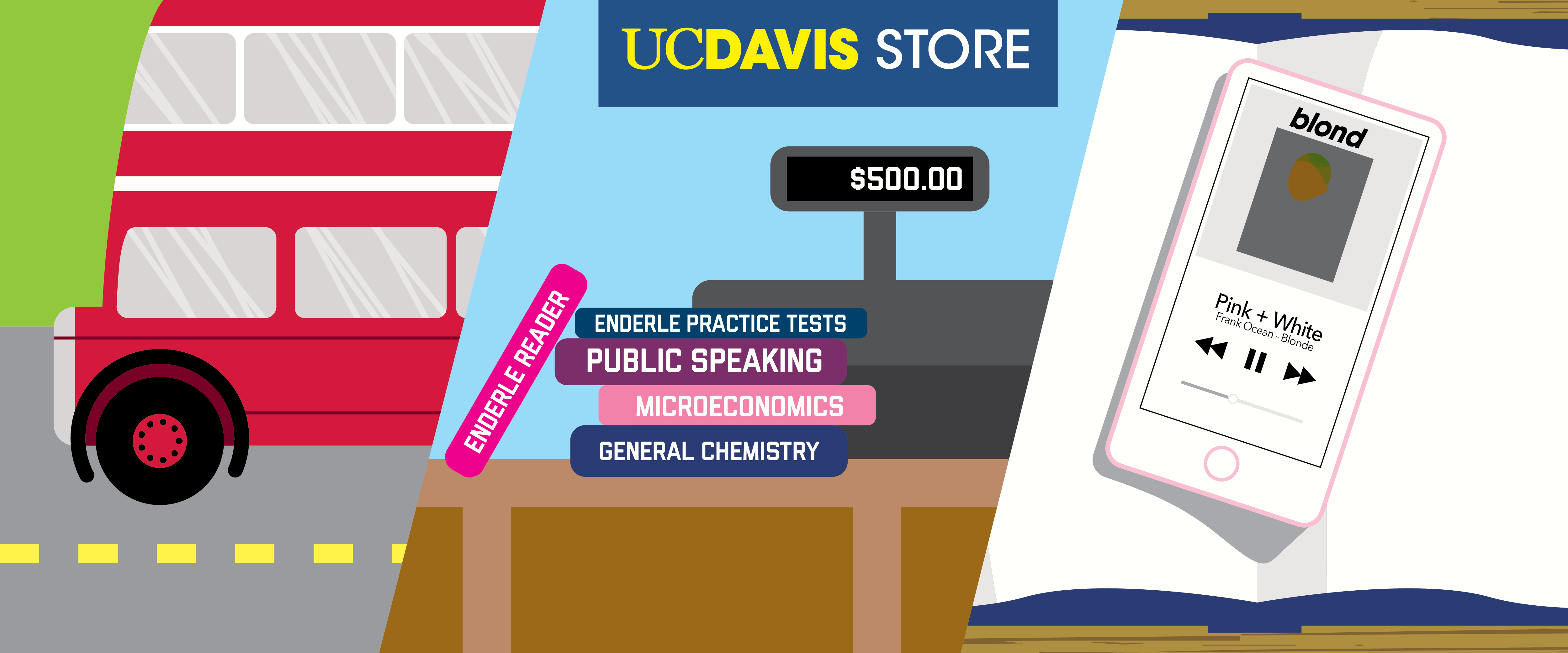 The built-in soundtrack to your first day back on campus.
For once, your life does have a built-in soundtrack.
7:30 a.m.: "Sleepwalker" by Emily King
Monday morning, as you chase your bus down the street, frantically dodging cars while jaywalking through a major intersection, take the time to dance around in your untied shoes (still balancing that coffee with the unscrewed lid) to the words of Emily King, the 2016 queen of 90's R&B: "I feel my body move without me again / Like a sleepwalker, getting closer to you."
9:50 a.m.: "Clanky Love" by Royce Wood Junior
When your class gets out an hour early, and the most taxing part of the period was pretending to read the syllabus in sync with your professor (while actually texting your friend, "Class out early. Lunch?"), celebrate with this upbeat track by blues/alt-rock/funk artist Royce Wood Junior. It includes all the necessaries for a make-you-smile track: quirky keyboard intros, background "ooh's" and "ah's" and a chorus that tempts incorporating the word "clanky" into your daily vocabulary.
Check out Junior's track, "Honeydripper," for a funkier sound and an applaud-worthy use of synth.
1:00 p.m.: "Queso" by Pell
There are few sentences more dreaded than "This book is mandatory." And yet, if after searching Amazon, the "Free and For Sale" Facebook page and your standard black-market websites, there is still no hope of a matching ISBN, an equally awful sense of doom ensues.
You find yourself in the Bookstore. And so, while waiting in a line that loops around campus, touches one of Saturn's rings and then circles around the store at least four more times, turn to NOLA based rapper Pell for some comic relief. Described by Okay Player as "a distinctive mixture of rap and southern singjaying — over an equally distinctive mixture of trap and dubby trip-pop that forms the rhythmic bed for his "post-Drake flow," few other artists could remedy the chaos around you.
Better yet, every .28 seconds when a cashier asks, "Are you in the rewards program?" all you'll be hearing is the sweet choral repetition of, "I got that mullah, mullah, mullah, mullah / Queso, queso, queso, queso."
3:00 p.m.: "$150/Roll Widdit" by Healy
Leaving class early is a seemingly fair trade-off for the tedious reading of class policies and your professor's semi-believable attempts to scare away potential students. But, nevertheless, around your fourth syllabus readthrough, midterm dates and grading policies tend to blur together, and you really wish you bought that discounted pocket planner from Target.
Such stresses were, I'm certain, the inspiration for song "$150/Roll Widdit" by electronic/hip-hop artist Healy. Examples of its applicability:
"I have never curved a class in my thirty years of teaching." Just roll widdit.
"Your third midterm is on week 10, and your first one is tomorrow." Just roll widdit.
"It's a $50, ten page, for-purchase-only, loose-leaf textbook. But the material is relevant, organized and concise. I would know, I wrote it myself." Just roll widdit.
7:00 p.m.: "Emotions and Math" by Margaret Glaspy
You've already eaten three of your weekly meal preps, and you burned the pizza bagels you found in the freezer from finals week of Spring Quarter. Mom's cooking sounds great, and the homesickness kicks in.
Fortunately, with the combination of Glaspy's growling vocals and imagery-infused lyricism, the frustration of long distance relationships, heartbreak and nostalgia itself never sounded so eerily beautiful: "Counting all the days till you're back / Shivering in an ice cold bath / Of emotions and math." Glaspy (who will make an appearance at San Francisco's free Hardly Strictly Bluegrass Festival at the end of this month) released her debut full-length album earlier this summer. The album, also titled "Emotions and Math," is deserving of your immediate attention.
11:00 p.m.: any track from Frank Ocean's newly released content
Just to serve as a reminder that anything, including your GPA, can make a comeback after a four-year hiatus.
Written by: Ally Overbay – arts@theaggie.org