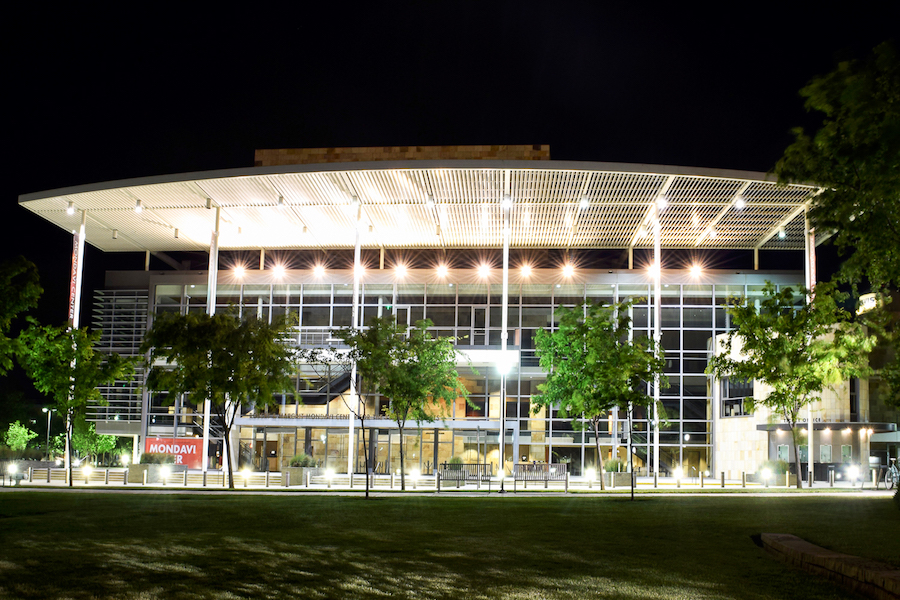 Don't let this go to waste
To those UC Davis students who have yet to see a show at the Mondavi Center, you now have the opportunity to attend one show for free!
Here's how it works: in order to receive your free ticket, students will need to either call the Mondavi Center at (530) 754-2787 or visit the Mondavi Center Ticket Office directly. Make sure to inform the ticket office of the student free ticket offer, and have your UC Davis ID ready. The offer is only valid for one price level two ticket.
Not sure what performance you'd like to spend your free ticket on? We've got that covered for you, too.
Of the Mondavi Center's variety of performances, Bumper Jacksons is certainly one of the most unique. Running from Oct. 5 to 8 at 8 p.m. in the Vanderhoef Studio Theatre, the band tells America's story from New Orleans Storyville to the Appalachian hollers. The show pays homage to America's rich music tradition but also adds its own DIY style. Unlike other performances, the music will include a pedal steel and trombone to round out the sound. This show is guaranteed to have you up on your feet dancing!  
SFJAZZ Collective: The Music of Miles Davis and Original Compositions on Oct. 14 at 8 p.m. in Jackson Hall is another great way to redeem the free ticket. This group of eight performers and composers brings to life new arrangements of Davis' compositions, as well as some original pieces by the collective. This variety of new and old sound will certainly convert the audience into jazz lovers.  
On Oct. 15 at 8 p.m. in Jackson Hall, George Takei will share his story with the Davis community  — and this man covers it all. Best known for his role in Star Trek, and for being a prominent advocate for LGBTQ rights, Takei will share his story during An Evening with George Takei. During his talk, he will discuss growing up with his family in Japanese internment camps during WWII, his rise to stardom as a sci-fi icon and his remarkable media power in his fight for LGBTQ rights in America. There will also be a Q&A session, providing the audience with an opportunity to ask this incredible man about his story.
Alan Cumming Sings Sappy Songs is the best show for any musical theater nerd. Alan Cumming, a well-known theater performer who has earned his stripes, will perform live on March 30 at 8 p.m. in Jackson Hall. His set will include reinterpretations of pop songs, stage classics and the sharing of entertaining and intimate stories. He will also be joined onstage by longtime collaborator Lance Horne.
Release The Hounds: An Evening with Julian Lage and Chris Eldridge | Aoife O'Donovan will be shown April 23 at 7 p.m. in Jackson Hall. This show features two artists with extraordinary talent and a complimentary sound. O'Donovan, who takes the stage with just her voice and guitar, is a mesmerizing performer. Lage and Eldridge follow her performance with acoustic sounds that push the envelope of traditional folk, bluegrass and jazz. At the end of the concert, the three musicians will join talents and sing in harmony.
Written by: CaraJoy — arts@theaggie.org