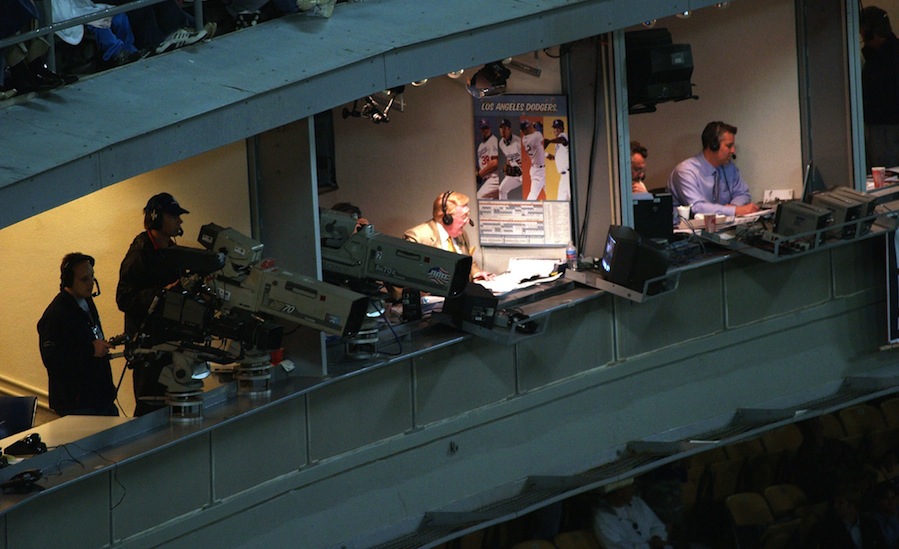 Beloved Dodgers' play-by-play broadcaster enters final weeks of legendary career
Sixty-seven years. Think about that. It's pretty much an entire lifetime that Vin Scully has been the voice of Los Angeles. Vinny has been doing play-by-play broadcasting for the Dodgers since the young age of 22, and now at 88 years old, this is his final season. I tear up just thinking about it.
Chipper Jones, Derek Jeter, Mariano Rivera and David Ortiz are the prominent athletes of the past few years to have received farewell tours full of gifts and fanfare. The absence of Vin, however, will be different. In the lively and continually changing city of Los Angeles, Vin has been the constant. While the aforementioned athletes have had incredible impacts on their respective cities and the sport of baseball all around, Vin's impact spans generations. His absence will feel as inconceivable to my 69 year-old father as it is to me.  
Growing up an avid Dodger fan, I have grown accustomed to hearing Vin's magnificent voice permeate through my household six months out of the year. His stories are calming. His tangents are poetic. His slip-ups (which now frequently occur due to old age) are welcomed. How else would we get funny nicknames like Zenkey, when Vin commonly and unintentionally combined the first and last name of former Dodgers star Zack Greinke.
Giants fans, don't even try to hide it, you know you love him too. You've grown fond of his omnipresence. Most rival fan bases would attempt to degrade the legendary face of a rival organization, but how could you when he is so incredibly objective? Vinny loves his Dodgers, but he would never instill bias in his words. It is why he is the ultimate professional.
We will lament his absence, but in no way will this man be forgotten. His legendary calls will live on forever. From no-hitters to perfect games, World Series clinchers and walk-off home runs, Vin Scully's transcendent voice is embedded in the American pastime.
Written by: Michael Wexler — sports@theaggie.org