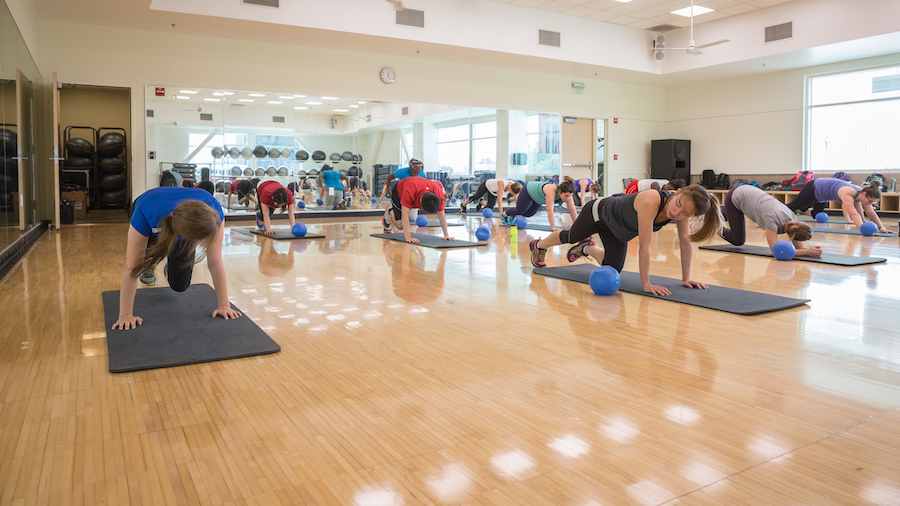 The ARC provides a variety of fitness tools, activities
With the variety of physical activities offered at UC Davis, it's not difficult to avoid the notorious "freshman 15." From club volleyball, to intramural quidditch teams, to establishing a fitness plan with one of the many qualified trainers on campus, there are fitness opportunities for anyone looking to keep in shape.
Campus Recreations and Unions (CRU) is connected to several programs that UC Davis students can take part in, including the Craft Center, Outdoor Adventures, the Rec Pool and the Activities and Recreation Center (ARC).
"There are many services available throughout the department of Campus Recreation and Unions. The ARC is only one of the buildings that will house such activities," said Tyler Scudero, CRU's senior recreation coordinator.
The ARC is the best place for any incoming student to take advantage of CRU opportunities, especially during the first week of school, during which students can participate in "try before you buy" — a week of free group exercise and instructional classes. This way, students can try out all the different classes before buying the pass for the quarter — a great way to get comfortable with using the ARC facilities as well as meet others.
"Group exercise [classes like] zumba, cycle and etcetera [are] all found on a schedule that is available on the ARC website," said Brian Luu, assistant director of the Fitness & Wellness Center. "Instructional classes are a little bit different from group exercise in that they are not drop-in after the first week, but rather aim to be more progressive. Instructional [classes] include martial arts, small group training and mind [and] body classes like pilates or yoga."
Students can also seek out a personal trainer with the help of the "initial training package." This package includes an initial consultation, where students can discuss their fitness goals, as well as a nutrition consultation with an on-campus nutrition intern. Information about all trainers can be found on the ARC website, where students can get in contact to start an initial fitness plan for $75.
If team sports are more your style, UC Davis offers a collection of 39 club sports, in addition to a variety of intramural leagues. You can sign up for these sports at campus events such as The Buzz, through contacting the president of clubs listed on the ARC website or by going directly to the club sports office located upstairs at the ARC.
In many club sports programs, there are "A" and "B" teams to ensure newcomers feel welcome. For those looking to play at a competitive level, there are certain programs — such as volleyball and lacrosse — that require tryouts for the team.
"For club sports, some of our highest numbers in terms of participating members is [for] our boxing club – we get about 200 members a year," said Michael Dominguez, Sport Clubs coordinator.  "A majority of them go just because they enjoy the workout, want to hit something and learn how  to punch and defend, and a small number compete at the collegiate level. We [also] get a lot of people in our Alpine Ski Club, and our tennis program gets high numbers as well."
The ARC itself offers a wide variety of ways students can exercise. Racquetball courts are available on reservation, and the rock climbing wall can be accessed for a fee. The basic fitness center, including weights, machines and a state-of-the-art indoor track, are always accessible during ARC hours.
Also connected to CRU is the Recreation Pool, free for students until its seasonal closing date of Sept. 30.
Whether students want to make it up to Tahoe for ski season, discover a newfound love for cycling or simply get in a good workout, the ARC is a great place to break a sweat. The amenities offered by the ARC create a community of active, diverse students and serve as a break from the stress of school.
Written by: Austin Carroll — features@theaggie.org