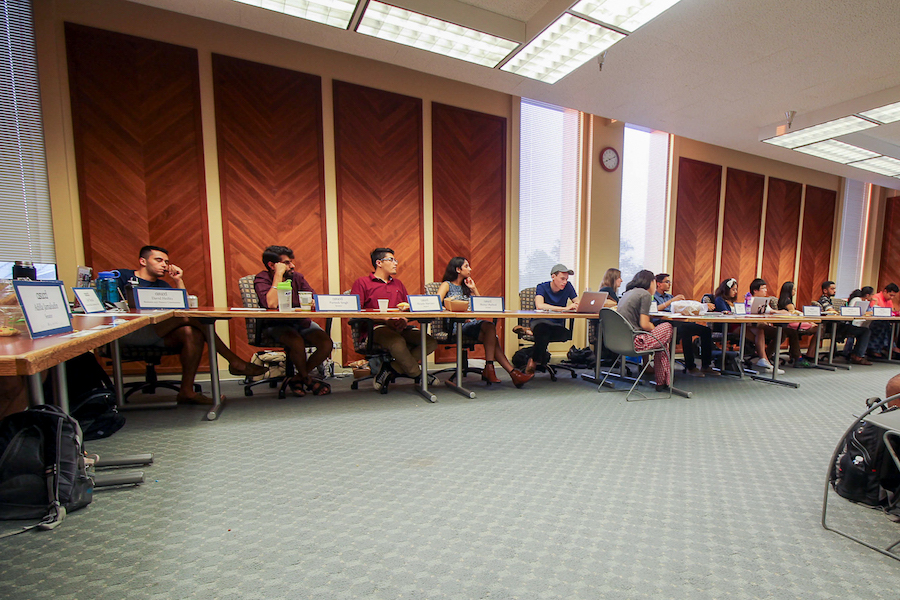 Fall Quarter to bring Student Health and Wellness fair, CoHo nutritional facts and more
Fall Quarter is coming to UC Davis, bringing with it revamped efforts by ASUCD senators to implement policies left unfinished at the end of last year.
ASUCD Senator Sofia Molodanof, a third-year English and communications double major, ran on a platform that included creating a 24-hour non-urgent wellness hotline, hosting a student mental health fair, getting nutritional facts displayed in the Coffee House (CoHo) and increasing campus amenities.
"I'm happy to say I have made progress on all of [my platforms' objectives]," Molodanof said.
On Oct. 6, students will have the opportunity to attend a Student Mental Health and Wellness Fair on the east quad, organized by Molodanof with help from the Psychology Department and Student Health and Counseling Services. Various UC Davis clubs and organizations will be in attendance, such as Active Minds, Out of the Darkness and Best Buddies.
"My main focus last quarter was planning the Student Mental Health and Wellness Fair," Molodanof said in an email interview. "I hope that my work toward mental health and wellness on campus makes a difference on campus and students can take advantage of all the positives that occur when improving your mental and physical health."
Molodanof has also made progress toward her goal of making nutritional facts available in the CoHo. She has worked in collaboration with the CoHo's food services director to create a website that will allow students to access nutritional information for food and drink offerings at the CoHo.
As part of her effort to increase amenities around campus, Molodanof was able to secure the placement of an additional microwave in the CoHo and a water hydration station on the first floor of Wellman Hall during Fall Quarter.
Irveen Grewal, a third-year political science and psychology double major and ASUCD senator, also made strides in accomplishing her platform objectives of accommodating students' mental health needs, creating new napping spots in the library for students, implementing Punjabi as a language class, hosting a cultural fair and installing additional parking in the Tercero parking lots.
To accomplish these initiatives, Grewal joined the library committee and designed new napping spaces within Shields Library, which will be included in the library's ongoing reconstruction. Parts of her designs are modeled after the stress and mental wellness research of Jing Mai, a fourth-year neurology, physiology and behavior major.
Additionally, Grewal has secured over 300 signatures on a petition to make Punjabi a language class offered at UC Davis.
"We are currently working on getting funds, as it costs up to millions in dollars to have a new class implemented," Grewal said in an email interview. "I am following the same timeline of how Persian was implemented this year, [as it] takes a couple of years to have it implemented [since] it has to go through many checkpoints. But we are doing our best to spread the word and we have been contacting local colleges for professors, and have been in contact with the local temple that offers Punjabi classes as a part of Sunday school."
This Fall Quarter, students can attend a cultural fair in the quad organized by Grewal as part of her campaign platform. The fair, which will include several campus cultural clubs, will promote participation in the clubs as well as provide a safe place to recognize featured cultures.
"We are planning an event to have many cultural clubs come together and be able to display and provide information about their individual clubs […] We felt this was important because many cultural clubs end up retaining very few members and don't get enough publicity," Grewal said.
Grewal is also collaborating with the UC Davis Police Department to install additional lighting in parking lots by Tercero and Olson Hall. She hopes to have this completed by the end of her term.

Written by: Lindsay Floyd – campus@theaggie.org