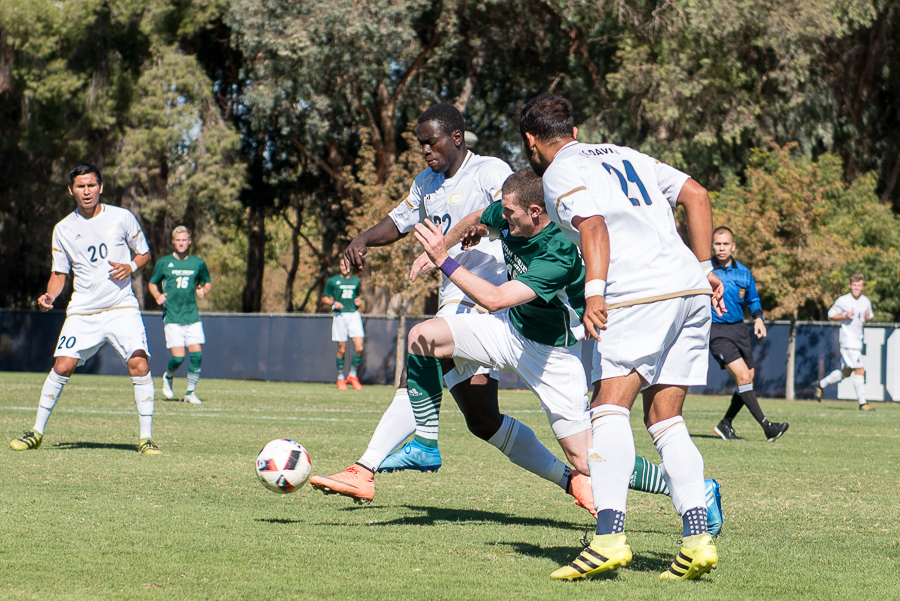 Aggies take the 1-0 loss to Utah Valley in final preseason game
Last season, the UC Davis men's soccer team produced an overall record of 8-10-3, with a home record of 5-2-2.
Now, it is a new season for the Aggies and with Big West Conference play beginning this week, the team is already succeeding in their preseason games and hold a 4-3-2 going into the start of conference.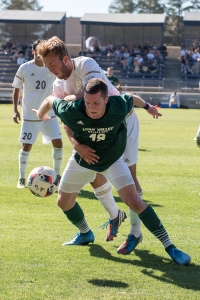 The team finished its preseason play last Saturday, Sept. 24 against Utah Valley, but fell short, taking the 1-0 loss in an exciting game at Toomey Field and ending a three game winning streak.
"I'm not very excited about our performance — in order to win, you are expected to score a goal at home and unfortunately it just didn't work for us," head coach Dwayne Shaffer said. "It doesn't matter what we do, how well we look or how pretty it is, the bottom line is that you have to score a goal at home to win a game. Next [game] we are going to have to have way more energy and effort than what we displayed today."
Even with the tough loss Saturday, the men's soccer team is looking forward to conference play this Thursday, Sept. 29 at Cal State Northridge at 7 p.m..
"I'm excited about my team, I like my group," Shaffer said. "It is wide open in the Big West, with everybody beating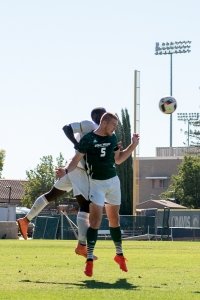 everybody right now. Anything can happen. Playing at CSU Northridge on a Thursday under the lights is always a great thing."
Looking into the future of the team and what fans can expect this season, Shaffer commented on what he thinks the team will produce moving
forward.
"We need to get our health, minds and spirits back to a high level and compete for a Big West Championship," Shaffer said. "This year we have a much better record and a very good team. We will give it our best shot and I am excited for our team. There are no secrets in soccer — you have to score goals and that's the bottom line. We have got to keep getting better and better and hope we start scoring goals."
With the confidence of the team and the coaching staff and the way the team has been playing, the UC Davis men's soccer team is well positioned to produce a Big West Championship this season.
Written by Ryan Bugsch – sports@theaggie.org