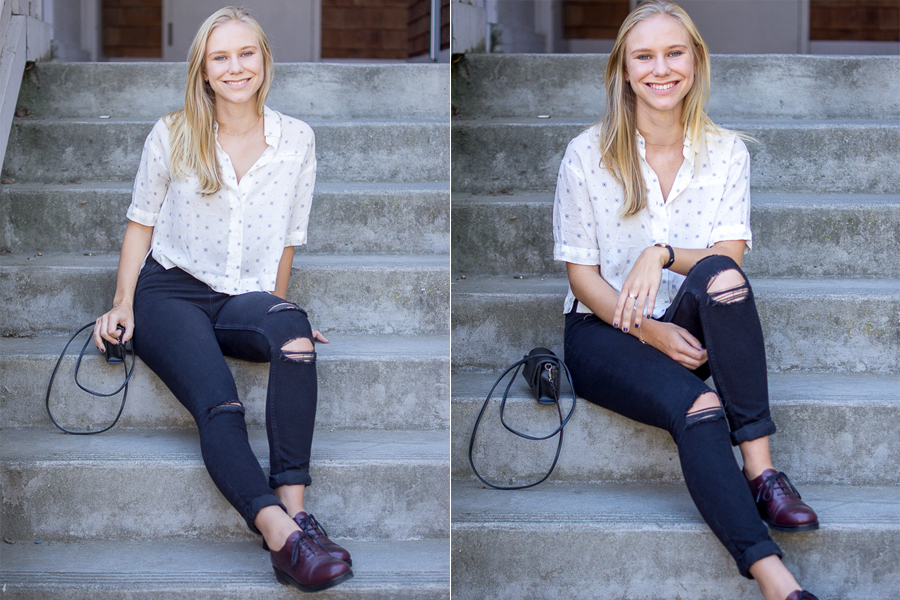 Making basics unique
Emma Gary is a third-year art history and history double major with a passion for fashion. According to Gary, who takes a "back to basics" approach to clothing, wearing "classic pieces" can often be the perfect way to make a good first impression.
[hr]
ASW: How would you describe your style?
Gary: I would describe my style as very tomboy. I definitely like menswear pieces more than dresses a lot of the time. I go for pretty classic silhouettes and colors.
ASW: What is your go-to outfit?
Gary: My go-to outfit is a pair of boots, jeans and just a great fitting white t-shirt.
ASW: Do you have any style inspiration?
Gary: No icon comes to mind, but when I go out to events and I see someone with an outfit that looks great I take parts that I think I can apply to myself and what will look good on me.
ASW: What's your favorite store?
Gary: I shop a lot at TopShop because you can get a lot of great basics that are pretty well made. I also worked at Urban Outfitters in the past and I do like a lot of their stuff but some of it is a little too trendy for me.
ASW: Do you have any advice for someone who wants to be more fashionable?
Gary: Stick to a lot of basics in most of what you wear and if you find one item that you really love just go for that, rather than making it too complicated.
ASW: Where did you buy these clothes?
Gary: My top is from Urban Outfitters, the jeans I actually got in Amsterdam and the shoes I got in Germany but are Italian-made.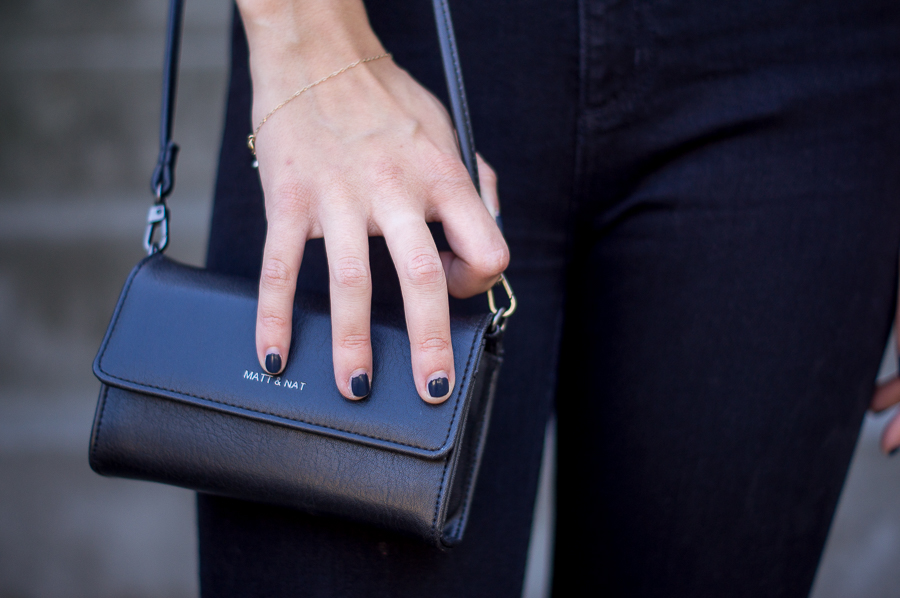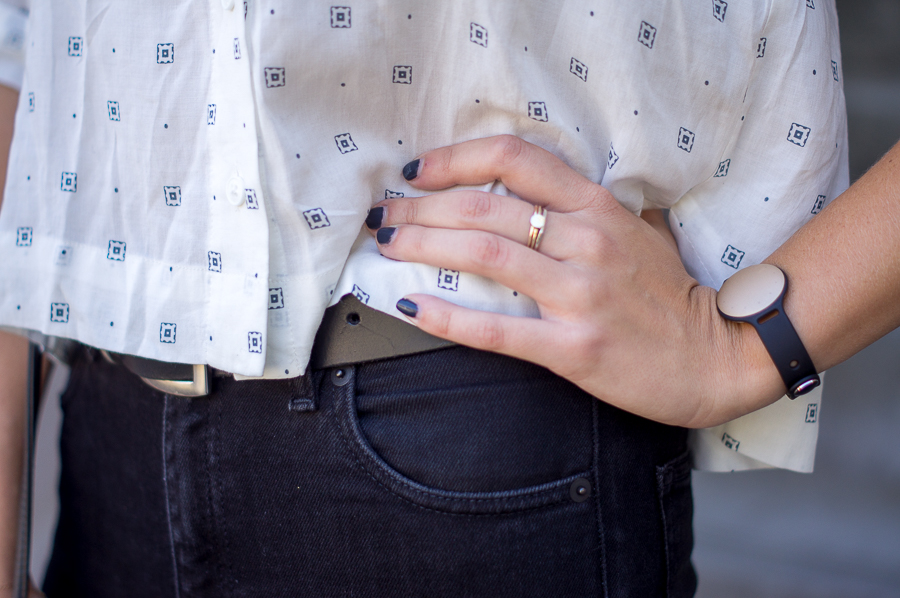 Written by: CaraJoy Kleinrock – arts@theaggie.org