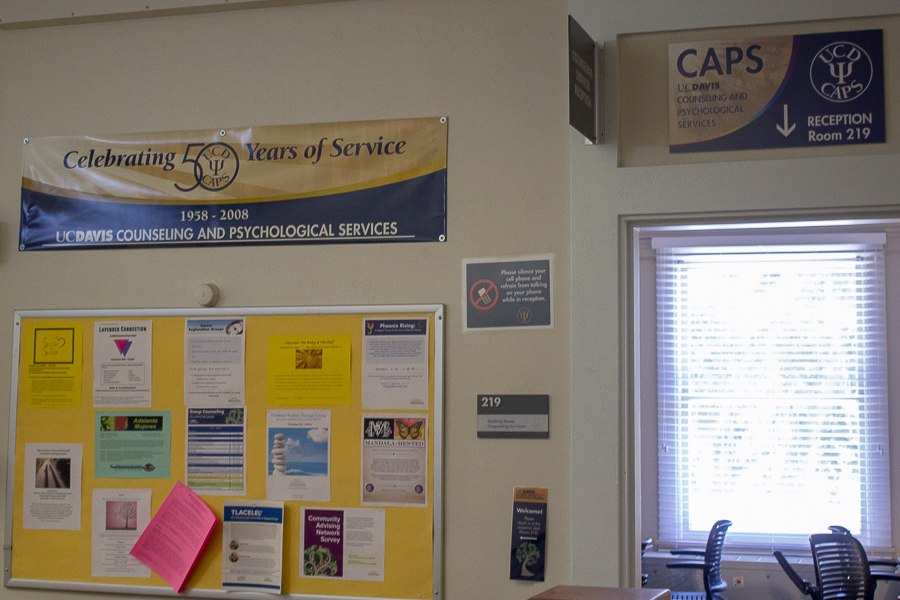 A look into the academic, wellness resources UC Davis has to offer
First-years looking for smaller, more personal classes to complement a lecture-heavy workload can look into the one and two unit freshmen seminars offered by the Center for Excellence in Teaching and Learning. These seminars are limited to 19 spots per class, allowing students to develop better relationships with their peers and professors. In the past, popular seminar topics have ranged from zombies to climate change and even documentary film.
"Freshman seminars are not like regular courses — [professors] don't have the same expectations," said Cristina Gonzalez, professor of spanish and education. "[Freshman seminars] are a way to actually meet faculty members and to talk to your classmates [in] a more informal setting. I want them not only to learn about the history but also to realize that it's a very important university. I am trying to make them connect with the institution."
Gonzalez teaches her own freshman seminar, FRS 001: Introduction to the University of California. For students eager to know more about the history of the campus and the different resources UC Davis has to offer, this class is the one to take. Gonzalez teaches from excerpts of the memoir of Clark Kerr, the twelfth president of the University of California and instructs on how to write an effective resume.
She also introduces her class to different administrative officials from on campus including Shields Library, the Undergraduate Research Center, Student Affairs, The Internship and Career Center and Study Abroad. Students also get the opportunity to interview five people within different levels of education, including lower and upper division undergraduate students, masters students, doctorate students and postdoctoral scholars.
"I want [students] to understand that [going from undergraduate education to graduate education] is progressive, gradual and not that difficult," Gonzalez said. "At the end of the seminar I have a sense that [the students] are much more grounded and aware of the campus and their options, and the [people they meet] actually have an impact on them."
The service centers in Tercero, Segundo and Cuarto are all home to the Residence Hall Advising Team (RHAT). RHAT is made up of approximately 60 peer advisors who put on seven workshops throughout the school year. For Fall Quarter, the workshops focus on how to be successful with time management, stress, grading options and student development.
"We want to give [students] a smooth transition from their previous institution's experiences to our college experience," said Wilburn Wang, third-year communication and economics double major and First-Year Experience (FYE) peer coordinator.
Students are also encouraged to drop-in for advising with the RHAT FYE peer advisers and from the different colleges' Deans Offices.
"[It's very important to ] have [students] come in when they are transitioning to UC Davis and take advantage of these resources […] it's always very helpful," said Montserrat Garcia Juarez, a third-year political science and chicano studies double major and FYE peer advisor. "We are also peers, so I think that helps a bit so that [students] can be more open to talking to us about what they want. We are the door to the more advising that we have here on campus."
Students can find many other resources for adjusting to campus other than in classes and in the residence halls. The Student Academic Success Center (SASC) offers free tutoring in certain subjects for all registered UC Davis students as well as free workshops in math, science and writing throughout the quarter.
Additionally, Student Health and Counseling Services provides free individual and group counseling for students. Located in North Hall, students can meet with a counselor to talk about various mental health issues, family problems, academic problems, concerns about drug and alcohol use, relationship concerns and much more.  
"We want to meet the demands of students," Wang said. "We want to accommodate."
Written by: Fatima Siddiqui — features@theaggie.org