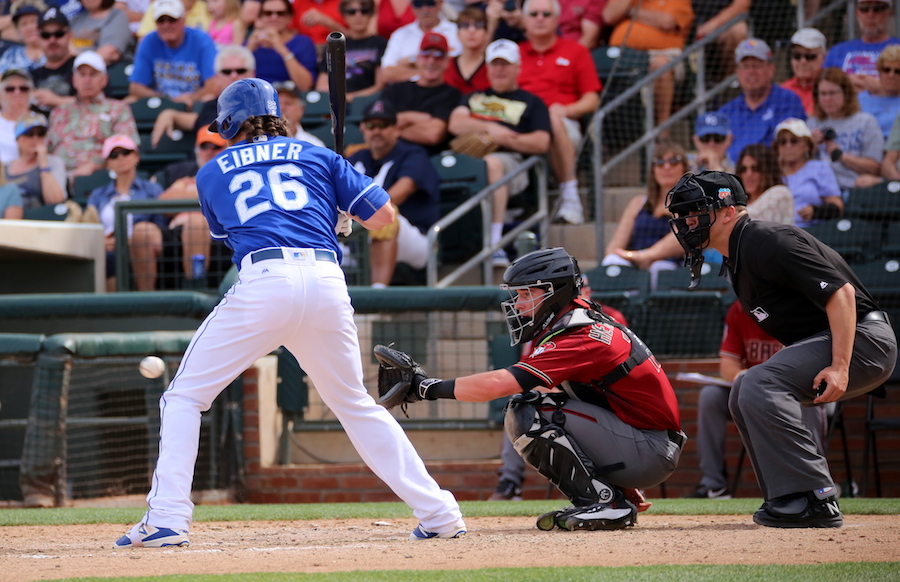 George McConnell's wild forecasts with regards to Major League Baseball
Maybe some of you remember me as the scrub that predicted the Panthers to stomp the Broncos in last year's Super Bowl. Yes, that was me. And I'm back. But I return to you humbled, wiser and, this time, in print. The stakes have never been higher, and I've never been more prepared to deliver for my dwindling fan base. With the playoff picture finally set, I've predicted each of the winners of the opening rounds.
American League Wildcard: Orioles vs Blue Jays
Winner: Blue Jays
By the time you read this article, this game will already be in the books. The demands of the printed world are both formidable and exhausting, but that is where #PrintTheAggie has left us. Nevertheless, in this one-game showdown, I expect our neighbors to the north to take down the Orioles with the power of Edwin Encarnación and Josh Donaldson. The near-unhittable Roberto Osuna will lock it down in the ninth. Look for a late-inning bomb at the hands of Jose Bautista and for the Blue Jays to advance to the ALDS to face the number-one seeded Rangers.
National League Wildcard: Giants vs Mets
Winner: Giants
I am so confident that the Giants will win this series that, if they don't, you can find me on campus, cite this article, and I will personally give you $5 out of my wallet. I am a six-foot tall mediocre-looking white guy with pretty bad posture who spends a lot of time on the second-floor stationary bike in the ARC — you can't miss me. With about 27,000 undergraduates at Davis, I wouldn't risk $135,000 unless I was absolutely sure. And I am.
National League Division Series: Dodgers vs Nationals
Winner: Nationals
The Dodgers will choke like they have every year since 1988. The Nationals, while riddled with injuries, will rely on some of that old Dusty Baker magic to pull off a series that they have no business winning.
National League Division Series: Cubs vs Giants
Winner: Giants
I wasn't 100 percent sure about this matchup, so I swallowed my pride and called up UC Davis redshirt junior outfielder Alex Aguiar for some expert knowledge. Aguiar played summer ball in the Midwest and is exponentially more qualified to write this article than me, so this matchup should probably be your biggest takeaway from this article. According to Aguiar, "The Cubs are satisfied with a good season but can't actually see themselves winning. The Giants don't know how to lose in the playoffs even if they wanted to." The Giants will move on to the National League Championship Series after they sweep the Cubs.
American League Division Series: Rangers vs Blue Jays
Winner: Blue Jays
Unlike George Straight, all my exes don't live in Texas. I did, however, once fall in love with a girl at soccer camp who was born in Toronto. Drake will probably make an appearance at some point in the series and the Jays will take it home for the 6ix.
American League Division Series: Red Sox vs Indians
Winner: Red Sox
The Red Sox should be the most feared team in Major League Baseball. Their lineup has scored an incredible 83 more runs than the next-best offense in the American League. The Red Sox bullpen is hot, ranking second in the AL in ERA (1.81) and first in opponent average (.198). But maybe most important of all, the Red Sox have an X factor. They have the magic of the final season of Big Papi and 20 years of MLB service, which suggest that they just might end poetically with a trip to the World Series.
Written by: George McConnell — sports@theaggie.org