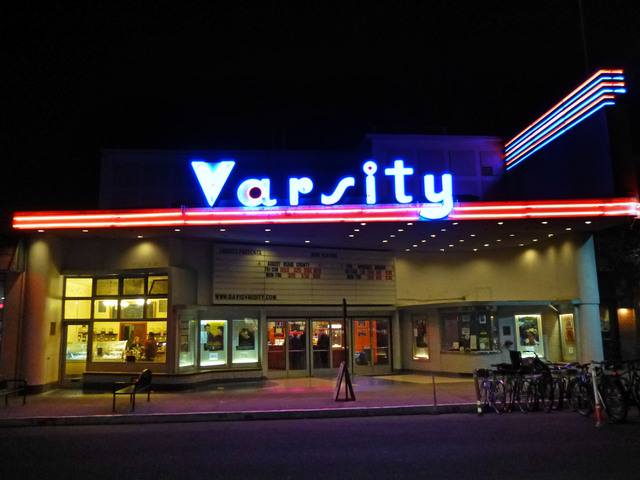 Prepare for Oscar season by catching up on these much-anticipated movies
As we inch closer to the end of the year, we approach Oscar season. This means that we are closer than ever to the release of Oscar-bait movies. Be prepared to cast your votes by catching up on these four much-anticipated films.
Fantastic Beasts and Where to Find Them
I, like many others, choose to live in denial and believe that I am still in a world where the era of Harry Potter hasn't ended. It seems like J.K. Rowling and Hollywood have been listening to our sad prayers and are giving us the gift of "Fantastic Beasts and Where to Find Them."
J.K. Rowling makes her screenwriting debut on a script based on her book, and although the film doesn't feature any of the beloved characters from the original Potter series, it gives us a glimpse into the wizarding world in another time and place.
Set in 1926 New York, the movie stars Eddie Redmayne as Newt Scamander, a magizoologist who arrives at the Magical Congress of the United States and accidentally turns dangerous creatures from his enchanted briefcase loose on the city. Once they have escaped, the authorities pursue Newt, and it seems that Muggles are catching on to wizards and witches.
J.K. Rowling is like the benevolent overlord who has us all wrapped around her finger, and I know that I'll be waiting in line to watch and read whatever she releases, including this magical film.
Release Date: Nov. 18
Arrival
As spaceships touch down on several countries around the world, panic spreads and a team of experts are brought together to find answers.
In this adaptation of Ted Chiang's short story "Story of Your Life," Amy Adams stars as leading linguist Louise Banks, who is assigned to work on decoding the vastly different language of the extraterrestrials and takes a non-traditional approach in dealing with a potentially dangerous situation.
Communication is key and time is of the essence, since neither the humans nor the aliens are aware of the other species' intentions, meaning that at any given moment, a global war could ensue due to a potential misunderstanding. Perhaps the most fascinating aspect of science fiction is that it explores human beings when they are faced with the "other," and we, as the audience, are left to wonder who is really the bad guy.
I always look forward to seeing the versatile Amy Adams on screen, and am genuinely intrigued to find out the answer to the timely question that this movie poses: are we able to communicate effectively and peacefully with "the other," or will we attack and destroy out of fear before finding any real resolution?
Release Date: Nov. 11
Manchester by the Sea
Just like a parent playing favorites, I can't help but pick a favorite Affleck brother — which is why I am excited to see the underrated Casey Affleck star in this drama, written and directed by Kenneth Lonergan.
The film, which premiered at the Sundance Film Festival, centers on Affleck's character Lee, who, after his brother's sudden death, returns to his hometown of Manchester-by-the-Sea, Massachusetts, to become the legal guardian of his teenage nephew Patrick (Lucas Hedges).
It's apparent that there will be some funny scenes due to the confusing relationship between uncle and nephew, who see each other more as annoying, inconveniencing brothers, but the film will mainly be a moving story.
Judging from the trailer, it beautifully explores difficult topics such as grief, anger, new relationship dynamics and a growing sensitivity and love for someone who's now seen in an entirely different light.
Release Date: Nov. 18 (limited), and expanding release in mid-December.  
La La Land
In a sea full of trailers that reveal the entire plot, character development and the best lines of dialogue in a movie, it's incredibly refreshing to watch the two trailers for La La Land; one beginning with Ryan Gosling simply whistling a western tune, the other featuring Emma Stone singing beautifully to a backdrop with scenes from the movie that could be paused at any point and look like a painting.
The plot is simple — Mia (Stone) is an aspiring but struggling actress in Los Angeles who meets an equally struggling and aspiring jazz musician, Sebastian (Gosling); the two fall in love, and hardship ensues.
Although we don't understand exactly what is going on based on the trailer, we're intrigued and drawn by the beautiful music, striking cinematography and most importantly, by one of our generation's favorite on-screen couples.
Release Date: Dec. 9
Written By: Pari Sagafi – arts@theaggie.org