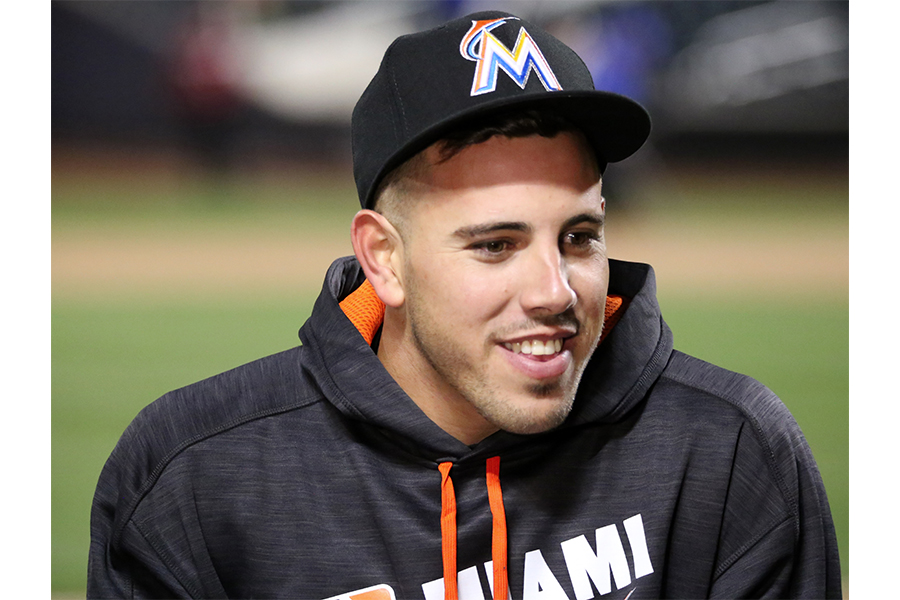 On Sunday morning, the baseball world was robbed of one of its youngest and most exciting stars. Jose Fernandez, the Ace of the Miami Marlins, was tragically killed in a boating accident off the coast of Miami after clipping a rocky jetty at full speed. Neither drugs nor alcohol are suspected to be a part of the incident, and Fernandez was simply a passenger on the boat.
Jose Fernandez was different. From the various people close to Fernandez who have spoken of his death, the same adjectives are used consistently to describe him: polite, respectful, humble, kind, confident, fearless. The last two adjectives are the ones that resonate the most with me.
I remember back in 2013, my senior year of high school, the Marlins were to add this 20-year-old kid to their opening day roster due to unforeseen injuries to the Marlins rotation. Fernandez had only pitched a miniscule 134 innings in his minor league career before getting promoted. It's also not like he rapidly worked his way through the minor leagues, with the natural progression from A ball, to Double A, to Triple A. Fernandez had never pitched above Class A, and there he was, thrown into the fire, named to a Major League roster just days before the season started.
My initial thoughts were that this poor kid is going to get rocked in the Majors. I thought to myself "oh man, this 20-year-old kid's development is going to be stunted by the stupidity of the Marlins front office; his confidence is going to wither away and he might not recover." Boy was I wrong.
Fernandez took the baseball world by storm. He had one of the most historic rookie seasons in the history of Major League Baseball. The dude was absolutely electric. Fernandez finished the 2013 season with 172.2 innings pitched a 12-6 record, a 2.19 ERA, and 187 Ks. He was named to the National League All Star Team, he won Rookie of the Year and he finished third in the National League Cy Young race behind Clayton Kershaw and Adam Wainwright. Yeah, I think that "confident" and "fearless" are the kind of adjectives used to describe a 20-year-old who's capable of pulling that off.
As he garnered more and more publicity, we learned that his charisma was not just an in-game persona. This is who Fernandez was. It took him four attempts to successfully defect from Cuba, and on the fourth and final attempt, he had noticed that someone had fallen off the boat. Fernandez, at the young age of 15, jumped in without a second thought to save the person who had fallen into the water at night. It was his mother, and he ended up saving her life. Hopefully now you are beginning to understand the essence of this kid.
I'm going to miss the passion and excitement that Fernandez brought to the game. For those of you who had no clue of what I was talking about when I mentioned his rookie year statistics, it's probably because you are one of many who believe that baseball is a boring sport. To a large extent, I agree with you. There are a lot of unwritten rules in this game, and a lot of them target players who are particularly flamboyant and animated. Fernandez wasn't too fond of these rules. He celebrated like a boy in a little league dugout. If more guys had as much fun playing the game as he did, the game's popularity would surge — this is why he was beloved by the younger generation of baseball fans.
Jose Fernandez defected from Cuba at 15, saved his mother in the process and was an MLB superstar by his rookie season five years later. This is who we have been robbed of, and to be honest, finding a silver lining at this point is all but impossible.
Written by: Michael Wexler — sports@theaggie.org