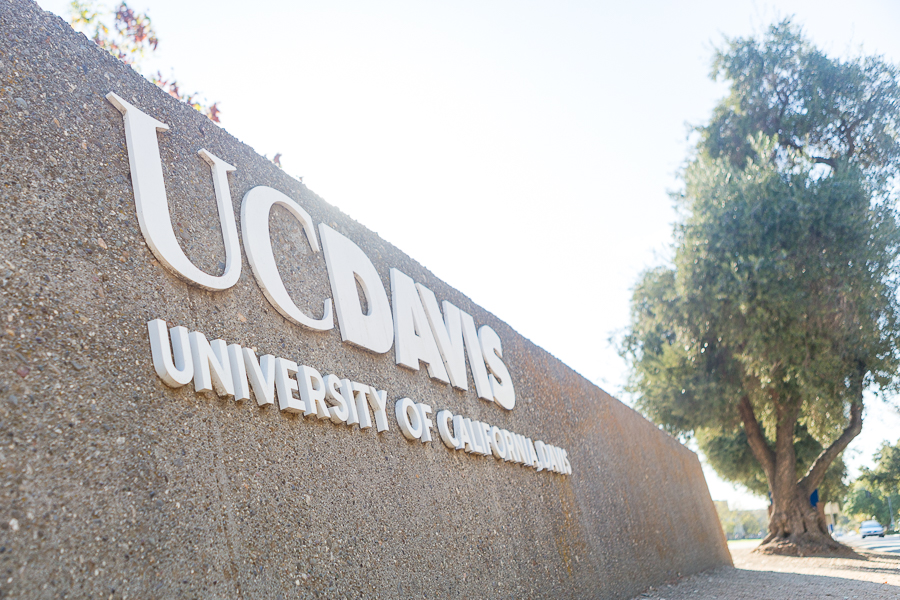 UC Davis in top ten public universities for the U.S. News and World Report and Wall Street Journal/Times Higher Education College Ranking
UC Davis ranked tenth in U.S. News & World Report annual rankings of the top public universities in the nation, released on Sept. 12. The university tied with UC San Diego among national public universities and was 44th in a six-way tie among all national universities. On Sept. 28, UC Davis took sixth place in the Wall Street Journal/Times Higher Education College Ranking.
According to Ralph J. Hexter, Interim Chancellor of UC Davis, the university high ranking is due to the high level of education it provides students.
"UC Davis is one of the world's preeminent universities, and we're proud to be recognized for our leadership in educating the next generation of thinkers, doers and leaders," Hexter said in a statement for the UC Davis website.
This year, Davis also ranked 28th among undergraduate engineering programs whose highest degree is a doctorate in a four-way tie with Harvard University, The Ohio State University and the University of Southern California. It placed 42nd for best undergraduate education by high school guidance counselors in a seven-way tie with universities such as Fordham University in New York City, Purdue University in West Lafayette and Indiana and Tulane Universities in New Orleans.
UC Davis also remained in the top ten "Cool Schools" in Sierra Magazine's ranking of more than 150 of America's greenest colleges and universities in 2015, coming in at eighth place and making this its fifth appearance in the top ten within the last six years.
It also maintained its place as 85th overall in the QS World University Rankings for 2016-17 and first in the subject of veterinary science. QS rankings are based on six factors which include academic reputation, employer reputation and student-to-faculty ratio.
UC Davis is also among 381 schools in The Princeton Review's 2017 edition of "Best Colleges" for undergraduate education, putting it in roughly the top 15 percent of the nearly 2,500 four-year colleges in the United States.
Academics is the main reason for each school's ranking on the list, but it also considers surveys in which students rate everything from financial aid to on-campus food. UC Davis earned a seventh place ranking for "best health services" and 40th for "green colleges."
Earlier in the year, UC Davis was also recognized by Washington Monthly magazine as a top-10 national university based on contributions to the "public good" in rankings published in its September to October issue, coming in 10th place out of of 303 national universities, public and private.
This was based off social mobility, how many low-income students are recruited and graduate, educational research that produced Ph.Ds and scholarships and service that encourages students to give something back to their country.
Carina Tejada, a fourth-year community and regional development major, believes that UC Davis ranks well because of its constant effort to improve in all aspects, such as betting the environment and building and housing-structure developments.
"I think UC Davis ranked well in the U.S. News and World Report due to its improvement and work within sustainability such as solar panels and its friendly community," Tejada said. "Through this, with having a campus focused upon the improvement of the environment as well as the education of students, I can see why it ranked within the top 10. It continues to rank well because of its continuous improvements upon helping the university grow by building new buildings and welcoming more students."
Mirelle Sandoval, a second-year psychology, Italian and Spanish triple major, thinks UC Davis excels because of its various programs and continuous effort to offer different opportunities for students.
"We have top-notch programs in the sciences [and] if you're interested in agriculture or vet medicine, then we are number one for sure," Sandoval said. "We have many new facilities, and many professors who have published a lot of important research or won many awards in their respective fields. This has helped us top other schools and offer the education and college experience."
Fabiola Perez, a second-year biochemistry major, appreciates that UC Davis has offered so many opportunities and resources for her and other students.
"My education experience here has been great so far," Perez said. "There are so many resources for me to succeed and take advantage of, no wonder it is ranked so well amongst so many other public schools. […] I know I made the right choice by choosing to come to Davis, and it's nice to hear I'm at one of the best schools in the country."
Written by: Demi Caceres – campus@theaggie.org