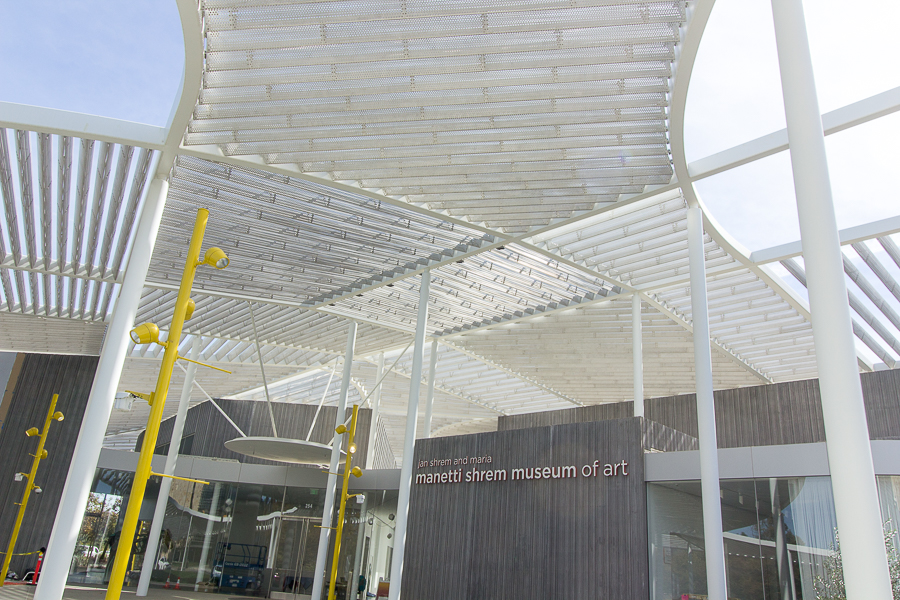 Verge Center of the Arts to host workshops in month leading up to museum opening
The Jan and Maria Manetti Shrem Museum, in conjunction with the Verge Center for the Arts, will host a series of workshops throughout the month of October leading up to the museum's grand opening on Nov. 13.
The Manetti Shrem Museum, named for the philanthropist couple who donated $10 million to the university for the museum, features special exhibitions of the work of first-generation faculty, as well as exhibitions of contemporary artists who exemplify the artistic and innovative culture of UC Davis.
In order to maintain this tradition, the museum has commissioned artist Lisa Rybovich to create a 1,500-foot-long sculpture composed of hundreds of individual fabric links. The local community will be able to make its mark on the sculpture by helping to hand-paint links at a series of workshops that will be held throughout the month of October.
Susanna Tu, deputy director of the Verge Center for the Arts, described why the Manetti Shrem is so significant.
"I think the opening of this museum is important because it continues the university's legacy of interdisciplinary practice and experimentation in art-making, with a strong commitment to contemporary art and inclusiveness," Tu said.
Katie Bryant, a second-year Italian major, tabled at the Involvement Fair on behalf of the museum.
"It's so important to have museums like this one on campus because it shows the importance of integrating arts with academia," Bryant said.
According to Bryant, the museum intends to display exhibitions that cover many different fields of study, from programming to architecture. The primary goal of the museum is to bring to light the innovation and creativity that UC Davis is known for.
The museum is located adjacent to the Mondavi Center, another campus institution which fuses academia and the arts. Cesi Lopez, a third-year design major, works at the Mondavi Center, and has witnessed the progress of the museum since the beginning of its construction.
"It's so great to see [the museum] here because it really adds to the campus […] it displays everything that UC Davis has accomplished and strives for," Lopez said.
Every week until the end of the month, there will be free public workshops organized by the Manetti Shrem Museum staff. For more information please visit the Facebook event page and the museum's website.
Written by: Krishan Mithal – arts@theaggie.org