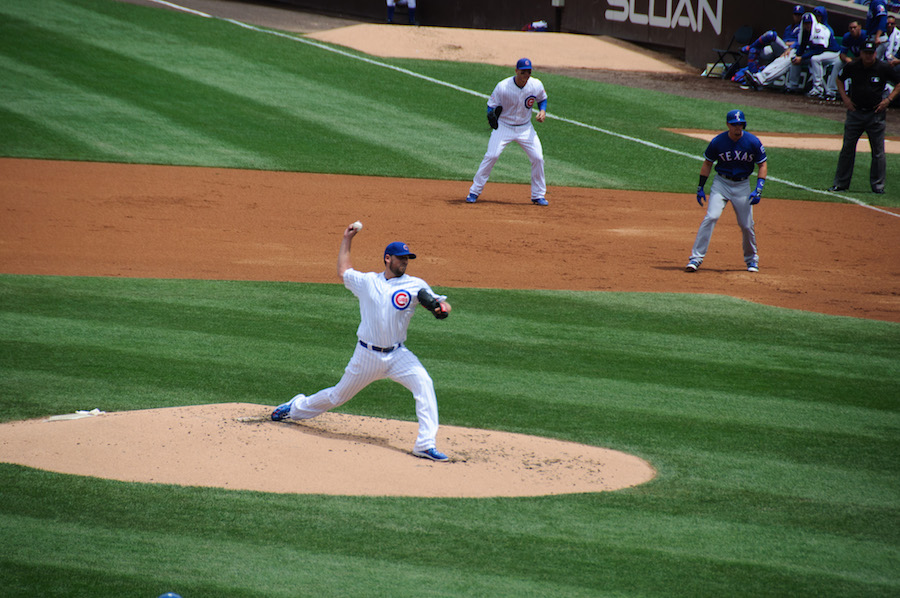 The mythical Billy Goat curse has plagued the Chicago Cubs since 1945.
That year, Billy Sianis, the owner of the local Billy Goat Tavern, was denied entry to his paid-for box seats during Game Four of the World Series at Wrigley Field due to the wretched smell of his pet goat, Murphy, whom he had brought along for good luck. Sianis, outraged, allegedly exclaimed, "Them Cubs, they ain't gonna win no more!"
You would think that someone crazy enough to waste an expensive box-seat ticket on a goat would probably be incorrect in his declarations about the fate of an organization for the next 71 years, but Sianis' curse has held true: the Cubs haven't made it to the World Series since 1945.
With an enigmatic history and a resilient fan base, the Cubs are long overdue for another World Series; it's been awhile since their last win, in 1908. Heartbreak has seemed to consume this organization since any living baseball fan can remember, but this should be their year. They deserve it.
Abandon your belief in the San Francisco Giants even-year magic — the Cubbies are definitely the best team in baseball in 2016. Kris Bryant is the probable National League MVP with teammate Anthony Rizzo not too far behind. Kyle Hendricks just accumulated the lowest ERA in baseball among qualified starters while also being the third-best pitcher on his own staff, and the defense may be the best in history. This team really has no holes; their 103-58 record reflects that. Theo Epstein, the young yet already legendary president of baseball operations, has created a monster of a team.
Jon Lester, Kyle Hendricks and Jake Arrieta are capable of keeping any offense in check as their big bats provide the offensive punch on the other end. Additionally, the acquisition of the flame-throwing Aroldis Chapman has fueled an incredible second half from the Cubs' bullpen.
I'm usually not the superstitious type, but if they don't win the World Series this year, I may start to believe in predetermination. If the Giants somehow rattle off three straight to beat them, I will definitely buy in and concede that the Giants will win every other year for the entire existence of the MLB while Chicago's "Lovable Losers" enviously watch at home.
The beauty in baseball lies in its unpredictability. Of the 16 teams to have won 100 plus games since 2000, only one has won the World Series in that same year. Despite this, something feels different about the 2016 Cubs. They are a complete team through-and-through. They have grit, experience, youth and talent. If they don't win in 2016, we may have to accept the fact that it was just not meant to be, and that Billy Sianis and his pet goat have supernatural powers.
To be the G.O.A.T., the Chicago Cubs have to beat the goat.
Written by: Michael Wexler – sports@theaggie.org