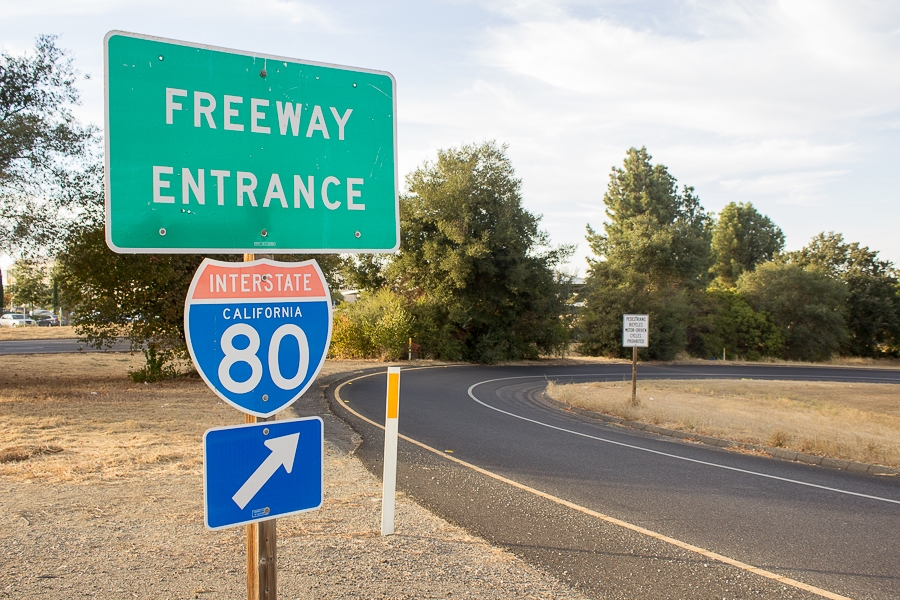 Bomb squad investigates abandoned rice cooker as possible bomb threat
Vacaville police received a call at 10 a.m. on Sept. 22 about a suspicious object lying on an underpass leading onto Interstate 80. The call led to the closure of the Mason Street underpass from 10 a.m. to 12:15 p.m., while the Napa County Bomb Squad were called in to investigate. After using a robot to x-ray the object, it was determined to be an abandoned rice cooker.
With recent events in New York, where a pressure cooker was used as a makeshift bomb, suspicion of unidentified objects is an understandable fear. While a rice cooker is distinctly different from a pressure cooker, Lieutenant Matt Lydon at the Vacaville Police Department urged anyone who sees anything suspicious to report it to their local law enforcement agency.
"[If] somebody thought it was suspicious enough to give us a call, then we get out there because we have information and there are pressure cookers that have been used as explosive devices such as in the Boston Marathon. So we always ere on the side of caution," Lydon said. "We looked at it from a distance, and then we called the Office of Emergency Service and […] they sent a bomb squad out."
In light of attacks across the globe, the importance of reporting suspicious activity has seemed to be increasing. However, many are still unsure of whether to call law enforcement until they are confident that an object could pose a threat.
Sriteja Chavva, a second-year engineering major at UC Davis, emphasized that he would always report something if he thinks it could be a danger to the public. However, he's unsure of how he would have reacted if he saw the abandoned rice cooker on the road.
"I don't go out of my way to look for suspicious objects, but if there's things that are very blatant and I'm suspicious, then I'd probably call the authorities," Chavva said. "If there was a rice cooker in the middle of the road, that's kind of difficult because I know a lot of the bombs that were detonated were pressure cookers […] If it was just lying in the middle of the road, I'd see if there was a chance for me to go close to it and see if it looks suspicious, and if it does, I'd call the police."
Although Lydon admitted that it appeared there was no malintent in the placement of the abandoned rice cooker, it is always best to be wary when dealing with objects such as this.
While Chavva's willingness to investigate seems admirable, Lydon stressed that one should never approach a suspicious object and should instead call law enforcement, even if it's unclear whether the object poses a threat to the public.
"If they see something suspicious, do not go up and investigate. They're supposed to report to us and then we have some specific training […] Do not touch, do not try to manipulate it," Lydon said. "Any description to the police that would be helpful, a level of detail there so we can pass that along to the bomb squad, so they can make a determination moving forward."
Shahzeb Khan, a third-year computer science major at UC Davis, pointed out that dismissiveness is never the best policy.
"I would think that someone just threw it away, so I would just not tell the police about it,"  Khan said. "But I probably should [tell the police], thinking about it."
While it may be exasperating for a main road to be closed off because someone thought an old rice cooker could be dangerous, Lydon assured that it's better to be safe than sorry.
Written By: JUNO BHARDWAJ-SHAH – city@theaggie.org