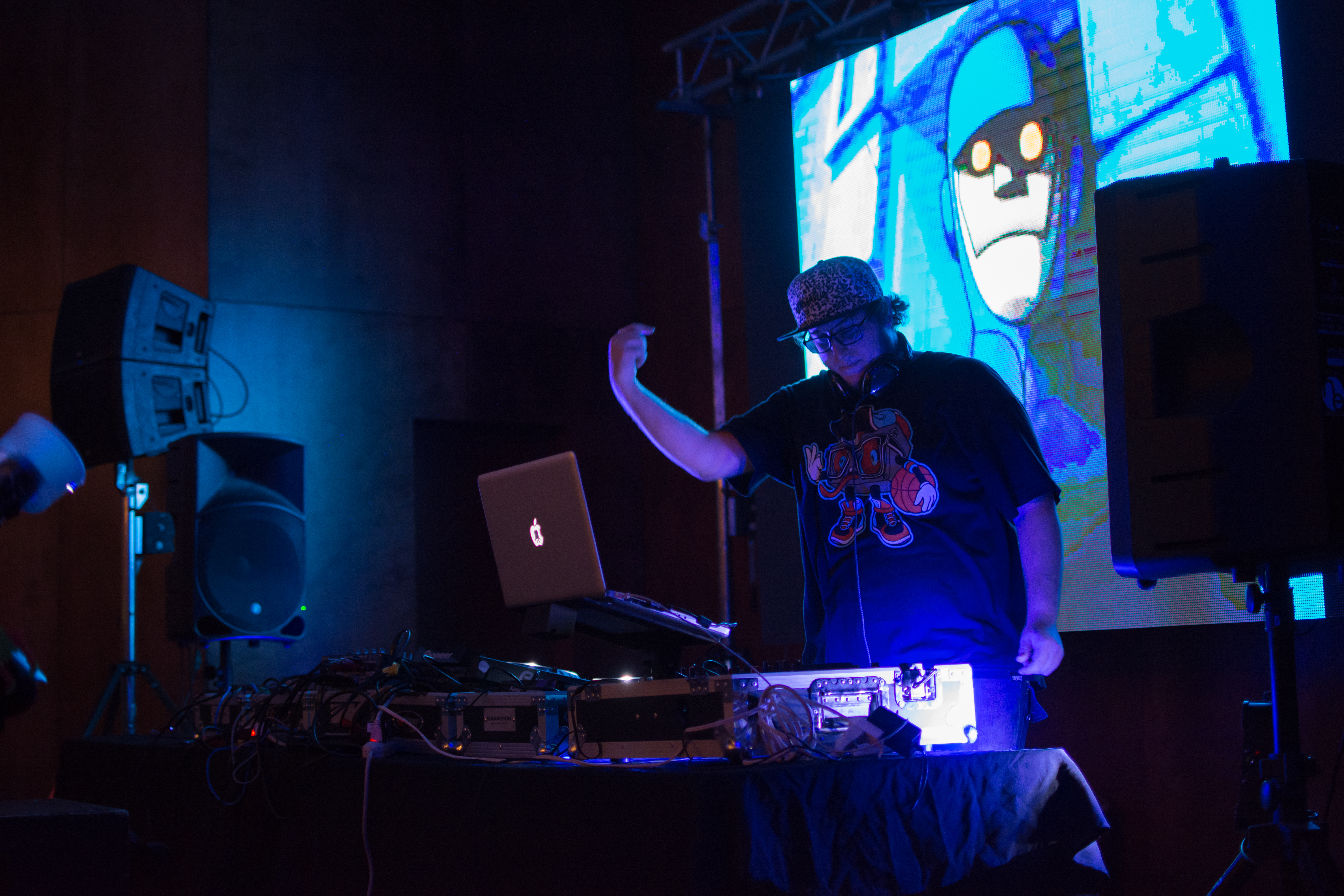 The story of my first EDM concert
This past Saturday, I attended Spooked, a Halloween-themed EDM concert which also happened to be my first EDM concert ever. I went in not knowing what to expect but the loud and energetic music was surprisingly effective at releasing stress and I actually ended up having an enjoyable night.
I arrived early, so I took a tour inside Odd Fellows Hall, the concert venue. It was not a grand or large place, and the art in the hallway seemed classic and historical, with elegant chandeliers hanging from the wooden ceiling. It seemed a little odd to host an electronic music concert in such a classic-looking place.
The show started with XAEBOR, a San Diego-based DJ, and, because it was a Halloween themed event, I was surrounded by EDM fans dressed in costumes and wearing heavy gothic makeup. As the set continued, the audience got more and more energized; they started dancing, laughing and enjoying themselves. Even though the EDM concert setting was a new experience for me, it was hard not to have a good time when I looked around and saw everyone dancing along.
XAEBOR's music was explosive and fast-paced. He used lots of low bass pitches which made the sound wave so strong that I could feel my bones shaking. His strong beats had everyone in the room, including me, dancing along.
At first, I felt self-conscious but gradually I discovered an incredible benefit to dancing: it helps you relieve stress. For the rest of the set, I forgot about my problems as I moved my body to the beat of those bass notes.
The next DJ was Chris The Junglist (CTJ), an Oakland-based DJ. In general, his set was slower in tempo, but more complex and layered. He used fewer bass pitches compared to XAEBOR, which made it possible for me to hear and appreciate all the intricate details of his tracks.
For one song, he sampled the sound of wild animals, and, although I am definitely not an expert in electronic music, I could tell that CTJ's music was more varied in style and the transitions between each song were smoother. The audience seemed similarly engaged in his performance.
Overall, the sound quality of the concert was excellent and the crowds were energetic and having a fun time. As for me, after two hours of exploring the world of electronic music, I decided to call it a night. As I closed the door behind me and walked into the quiet night of downtown Davis, I felt content.
Not bad for my first EDM concert.
WRITTEN BY: Betty Wu – arts@theaggie.org