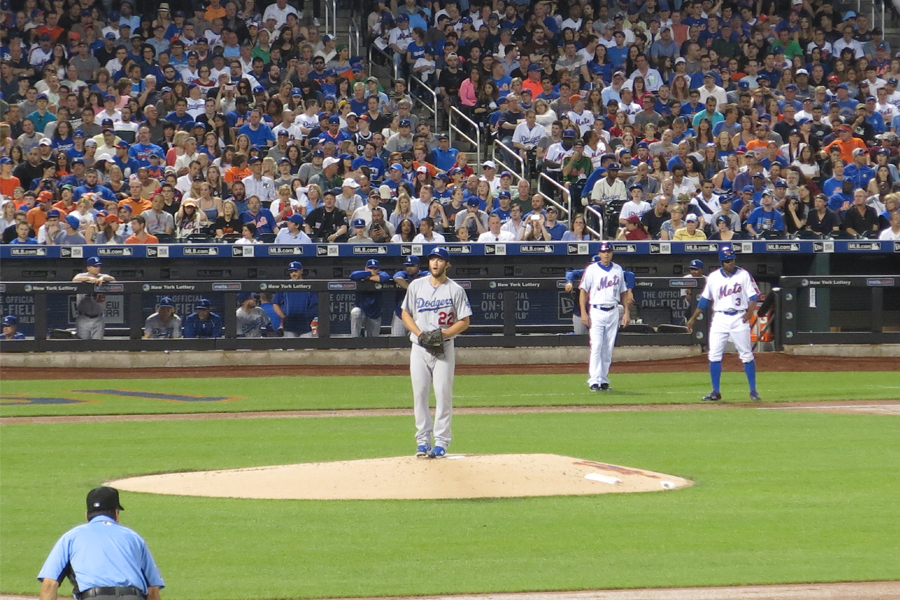 George McConnell gives Major League Baseball his best guess for upcoming championship series'
I write this article with a heavy heart. Last week, the Giants blew a three-run lead in the ninth inning, ending their season, and more importantly, blowing my prediction.
I haven't felt heartbreak like this since my sixth-grade girlfriend broke up with me by way of a two-sentence email. But much like sixth grade, I am forced to move on and look forward to this week's best-of-seven American and National League Championship Series and, eventually, the World Series.
Division Series/Wildcard Recap
First Round Predictions: 3/6
Wildcard
Toronto 5, Baltimore 4
San Francisco 3, N.Y. Mets 0
ALDS
Toronto, Texas (3-0)
Cleveland, Boston (3-0)
NLDS
Cubs, San Francisco (3-1)
L.A. Dodgers, Washington (3-2)
American League Championship Series: Cleveland Indians vs Toronto Blue Jays
Winner: Toronto in six
I'm not sure anyone out there has any remaining interest in my opinion after splitting the opening round, but like most Bay Area sports fans after this year's NBA Finals, I'm tired of Cleveland.
As New York Knicks center Joakim Noah famously said, "You think Cleveland is cool? I've never heard anybody say 'I'm going to Cleveland on vacation.'" I've never heard anyone say that either, Joakim, and I would bet the Blue Jays are going to win this series as fast as they can so they can get out of the ninth-most dangerous city in the United States and start preparing for game one of the World Series on Oct. 25th.
Both teams are coming off division series sweeps, but the red-hot Blue Jays lineup will expose the culturally insensitive Indians' lack of pitching and win this series in six games. The bottom line is that times are tough in Cleveland, and things aren't going to get much better after the Indians drop the American League Championship Series to the Blue Jays.
National League Championship Series: Chicago Cubs vs Los Angeles Dodgers
Winner: Cubs in seven
I was forced by birthright to root against the Dodgers, yet I can't help but appreciate this 2016 Dodgers squad as I watched them battle past the Nationals in the National League Division Series.
This postseason has been as dramatic as any in recent memory and I doubt the National League Championship Series will be any different. And although this series is going to come down to the wire, the Dodgers just don't have enough pitching to see it through. Already lacking in that category, the Dodgers were forced to overuse their two best arms in Clayton Kershaw and Kenley Jansen in order to win game five of the NLDS.
Even at their best, it is unlikely the Dodger bullpen would have the resilience to get past the high-powered Cubs' offense, but in its current state, it would take a miracle.
My final reasoning for a Dodgers loss is one of great social consequence. Should the Dodgers win the pennant, the disproportionately loud minority of Dodger fans on campus (such as Michael Wexler, one column over) would not let the rest of us hear the end of it. For the sake of all of us, Cubs in seven.
World Series – Toronto Blue Jays vs Chicago Cubs
Winner: Toronto in seven
A lot of people complained about my lack of statistical analysis in last week's prediction article, but as Charles Barkley once said, "All these guys […] that talk about data analytics, they got one thing in common, they ain't never played the game and they never got the girls in high school."
I didn't get that many girls in high school either, but I did turn down a D3 baseball scholarship to go to UC Davis, so that may qualify me to forecast a Blue Jays' championship. The Blue Jays' offense awoke from its September slumber in the ALDS, collecting eight bombs and an .895 OPS in just three games. The Cubs World Series drought will extend to 109 years, and a Canadian team will claim the highest title of America's pastime.
Written by: George McConnell – sports@theaggie.org