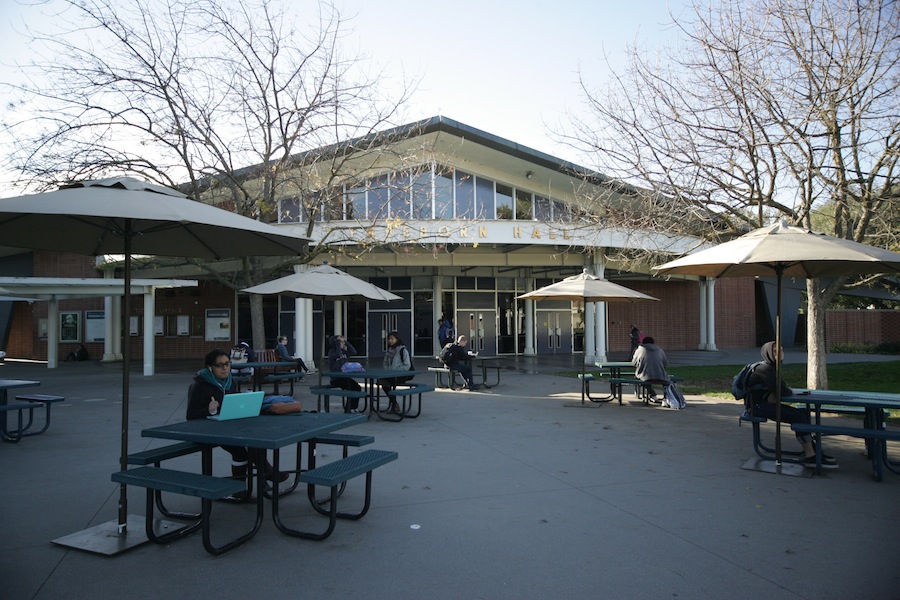 After nearly three years of construction on Freeborn Hall, UC Davis has decided to halt construction once and for all. Given the university's lack of progress on retrofitting and modernizing its largest lecture hall, Ronald Elliott, Davis' chief architect on the project, decided it was time to lay the work to rest.
"We've put a lot of work in the past three years, but it was an oversight on my part and the rest of the administration to think that this could be done so quickly," Elliott said. "This has nothing to do with the workers; we [the administration] take full blame for what has happened."
The updated hall would have included new flooring and desks with built-in tablets, but structural problems abounded. Project managers were unable to locate enough bricks to build up the walls to their required heights. Additionally, the wood used in the roof did not pass inspection after it was listed as a fire hazard due to the quality of the wood in the Yolo County climate.
"We warned the school against using birch trees in this area, but the school insisted we do it in order to cut costs. I let them know that this was a poor idea," said Ron Hinch, the lead architect for Davis Architecture Company. "We did everything we could, but the university felt that it was time to cut ties with us. They now don't have an architect. Everything seems to have fallen apart for them, metaphorically. Thankfully it wasn't Freeborn."
When asked for a response outside the Mrak Hall offices, Elliott rushed off and simply said, "We felt like it was a necessary to stop. We don't have the budget for this anymore."
Many students, particularly fourth-years who only got one year with the lecture hall before it was shut down, expressed confusion. Freeborn is now in the middle of construction, and there aren't enough funds to keep it up to safety regulations.
"I just want the noise to stop. There's too much going on, and it's been happening for pretty much my entire college experience," said Michael Davis, a fourth-year international relations major. "I'm tired of not knowing what to do as I walk around school. I had a blast in there for Psychology 1 and my big brother in my fraternity heard Drake there. Freeborn has history."
The lecture hall is conveniently located next to the Memorial Union, at the heart of campus. It has hosted performances, concerts and conventions.
"Freeborn is a staple to the Davis student community that has been lost over the past three years. The end is not in sight, except for the construction, simply because some suit felt like it was time to stop spending money," said an anonymous student.
The school's failed attempts at cutting corners is another notch in the belt of failures that comes at the expense of students. Instead of using students' money for personal gain, the university should be taking measures to ensure the quality of its facilities. This means using appropriate wood in a lecture hall and not stopping because it isn't in the budget.
Davis has a one billion dollar endowment. There is enough money; it needs to be used to benefit the students.
Questioning the credibility of ETHAN VICTOR? You can reach him at ejvictor@ucdavis.edu. Feel free to help with his followers-to-following ratio on Twitter @thejvictor, because it is pathetic right now.