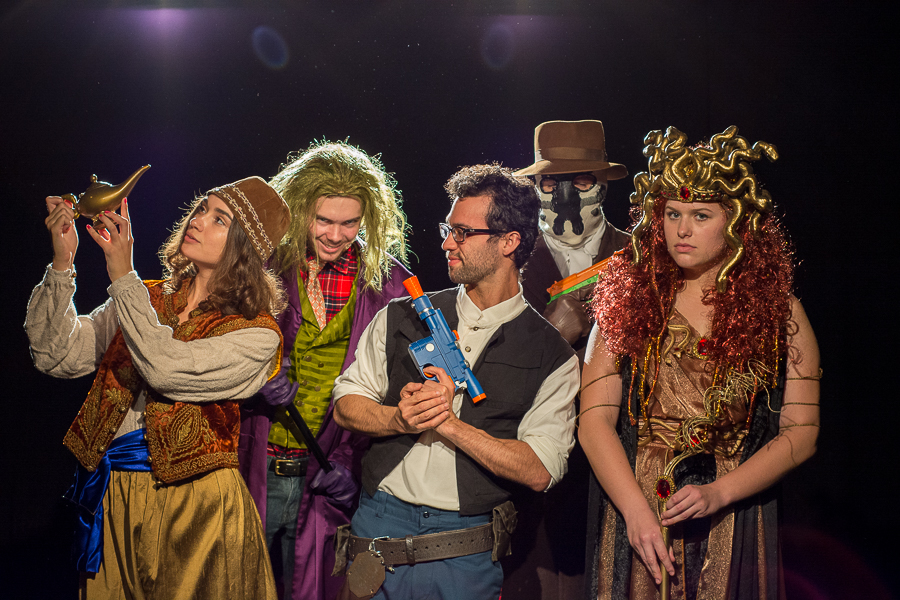 On-campus shop offers variety of rental costumes to UC Davis community
Still looking for a cool costume to show off on Halloween? Look no further than the Enchanted Cellar costume shop.
The Enchanted Cellar is run by the UC Davis Theater and Dance Department and aims to provide service to the Davis community at large. The price of kits usually ranges from $45 to about $150, but the shop offers a year-round 30 percent discount to all UC Davis affiliates, including students, staff and alumni.
The costume shop started its rental service after a costume sale in 2004, and now the shop sells costumes every ten years in what they call "the decade sale." The shop primarily provides rental services, but occasionally it has auctions on a selection of costumes. This service not only benefits student and staff who are looking for elaborate costumes at an affordable price, but it also helps to keep the stock clean and crisp.  
"We have all periods of history — back to Greek and Roman costumes, and Renaissance and all the way up to modern stuff, 20s and 30s and great 60s, disco looks," said  Roxanne Femling, the shop director. "We have a lot of variety for people to go through and pick what they would like."
The store also offers a rich selection of kits, an all-inclusive bundle that includes a costume and any necessary wigs, shoes and accessories that ensure customers look as authentic as their chosen characters.
"For those kits, we try to do a little bit out of every period. We do characters from Harry Potter, […] costumes similar to Dumbledore and Professor Snape, and we find wigs that go with that," Femling said.
Around October, the shop also sets up Halloween sets for customers to browse.
"We have separate sections for video game characters and superheroes. We have a whole section for Harry Potter and Star Wars, too," said Caitlin Sales, fourth-year theatre and dance major and stock assistant at Enchanted Cellar.
The Halloween sets are convenient for customers. Since the kits and costumes are set on racks, customers can look through them and pick whatever kits or costumes best suit them. They can also try the costumes on in a dressing room. Moreover, there are costume consultants to help customers through this process.
The Enchanted Cellar is a charming and friendly store, and the "Davis discount" makes it an excellent stop for anyone who needs a costume for any occasion.  
"Even though I'm new here, I love working here with my co-workers," said Emily Keating, third-year design and international relations double major.
Come visit the shop in the basement of Wright Hall, room 17 anytime Monday to Friday from 9 a.m. to 5 p.m. Appointments for fitting can be arranged by phone at (530) 752-0740 or by e-mail at rcfleming@ucdavis.edu.
Written by: Betty Wu – arts@theaggie.org