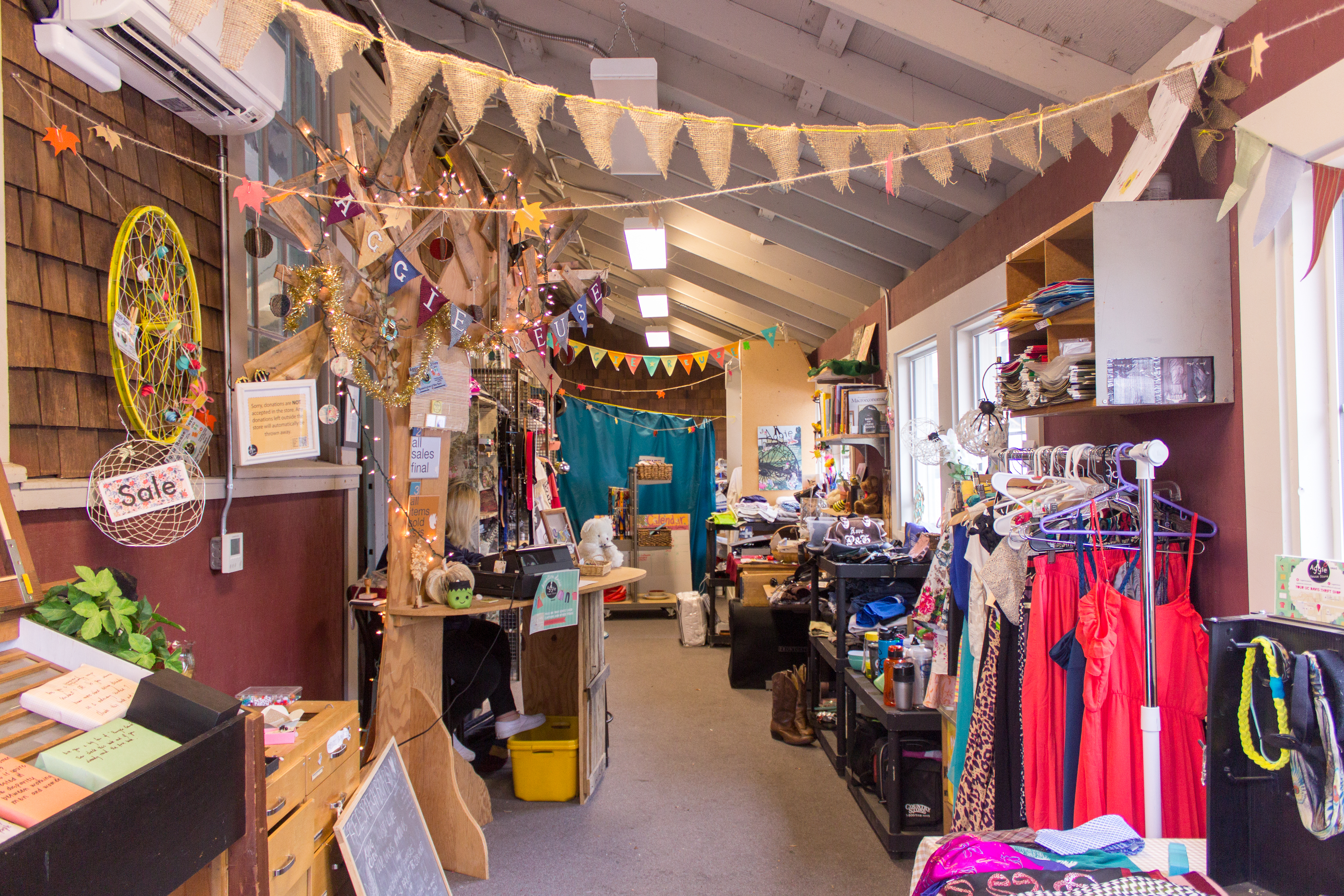 Davis community participates in various reuse practices to help environment
In 2012, UC Davis was named the "No. 1 Coolest School" in the nation by Sierra Magazine due to practices in environmental sustainability. Various events, programs and organizations in Davis uphold these ideals and encourage people to reuse or donate items instead of disposing them as trash, benefitting both the community and the environment.
According to the Environmental Protection Agency (EPA) website, the benefits of reducing and reusing include "prevent[ing] pollution," "reduc[ing] greenhouse gas emissions that contribute to global climate change" and "sav[ing] energy [and] money." The site also suggests donating unwanted items to "prevent usable goods from going into landfills" and "help your community and those in need."
One of the most prominent examples of reusing at UC Davis is the Aggie Reuse Store, an on-campus thrift store located near the Silo by the EcoHub and ASUCD Bike Barn.
Open from 10 a.m. to 4 p.m. Monday through Friday, the store sells a wide variety of items — including clothing, books and school supplies — and all at affordable prices. All items sold at the store are donations from the UC Davis community.
"With our store itself, our goal is to redistribute materials back to the community at a low cost and to facilitate that cycle of reuse and recycling," said Nicole Garcia, third-year communication major and director of the Aggie Reuse Store. "But ultimately our goal is that we want to serve the community by showing them the value of reuse and open people's minds. [We want to show] how good [reuse] can be for you and your community and for the Earth."
The Aggie Reuse Store was first conceived by design professor Ann Savageau, and was proposed to ASUCD in 2011. The program was then established as an ASUCD unit, and the store officially opened for business in Jan. 2012.
Aside from selling donated items, the Aggie Reuse Store also organizes art workshops where visitors can create crafts from used materials, as well as educational workshops to teach the public about environmental issues.
"Ultimately, the workshops are […] more personal," Garcia said. "They're a chance for the public to come in and get a different [reuse experience] than [in] the actual store. [They're] an opportunity for you to come and learn how to use a material you might see every single day [as] something else."
The Aggie Reuse Store also accepts donations given to the service desks of the three campus dormitory areas — Segundo, Tercero and Cuarto. The store can receive items from the lost-and-found of the Student Community Center, the Memorial Union and the Activities and Recreation Center as well.
"If things are still useful, why not just pass them down?" said Yudith Roman, second-year psychology major and Aggie Reuse Store sales intern. "There's already so much trash everywhere. [In my hometown] there are always clothes everywhere on the [ground]. It's kind of nice to see the difference [between] back home, and what they do to their trash [and] here."
UC Davis' sustainability efforts can be seen all over campus. Waste bins specific to compost, recyclables and landfill can be found in dining areas and along campus sidewalks.
Reusing is even implemented in school events such as the annual Whole Earth Festival which provides art, food and entertainment to the community while promoting zero waste. The festival's food vendors use reusable dishes to serve food, and volunteers sort through waste bins to separate recyclables and compost from landfill.
The UC Davis campus is not the only area that reuse efforts are taking place.
Located downtown on 3rd Street is Boheme, a thrift store that sells various used clothes and accessories, as well as crafts and clothing pieces made and decorated by the store owner, Yelena Ivashchenko. Boheme has been at its current location for three and a half years. Only a few blocks away from campus, the store is popular among students in search of inexpensive and vintage items.
"The vibrant energy in the store and colors and fun atmosphere [make it special]," Ivashchenko said. "[For] the 'Fill the Bag for $1' event […] there are items that we're trying to give back to the community, [and] we stick all of the items outside. It's crazy. [300] or 400 people show up and they fill a whole bag for $1."
Boheme is not a typical thrift store. Instead of having been donated, the clothes sold at the store are actually bought secondhand from local students and residents.
Those who are interested in selling to Boheme bring in their used clothes on one of the store's trade-in days or during a scheduled appointment. Ivashchenko then handpicks the items she wants to add to her store's collection.
"[In the store] I try to accommodate […] everybody's tastes — different crowds, different age[s] — so you would see huge variety," Ivashchenko said. "[I] always just have to look at what [I] have, fix stuff and make it happen: patching holes, putting new zippers, putting new items [on clothes] and just giving [them] new life."
The store accepts the most trade-ins during the month of August, when many graduated students are preparing to move out of town. The sellers are paid right on the spot with either cash or store credit.
Boheme, the Aggie Reuse Store and the Whole Earth Festival are only a few of the many ways the people of Davis encourage reusing to contribute to a happier, healthier environment.
"I absolutely love what I'm doing," Ivashchenko said. "I think all my life I just believed in the purpose of recycling and making things out of nothing. Why produce and buy something new when it's already here?"
Written by: Jennie Chang — features@theaggie.org