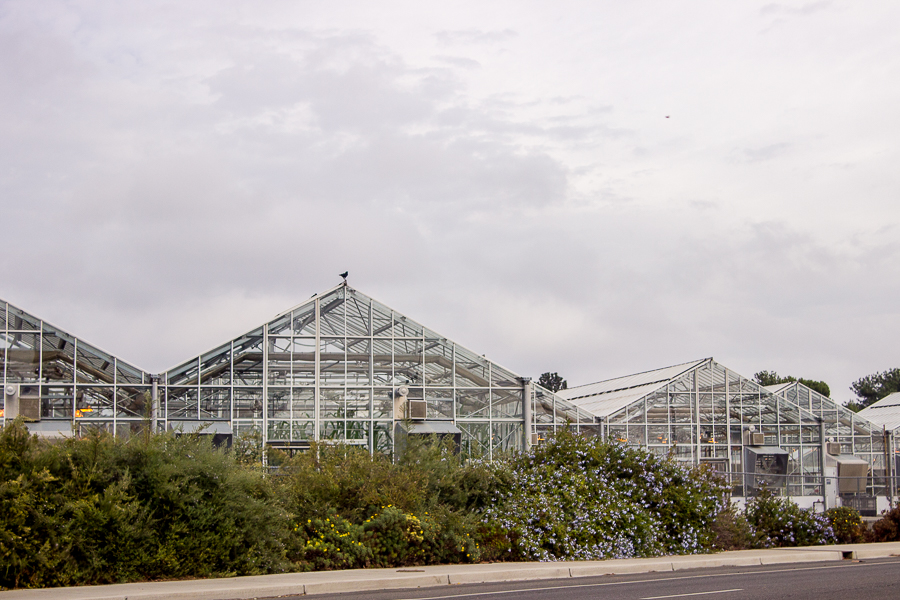 The City of Davis receives Silver Beacon Award in sustainability
This year, Davis has proven once again it is a leader in sustainability. The City of Davis received a Silver Beacon Award for energy efficiency and sustainability by the California Institute for Local Government, an accomplishment that was years in the making.
"This award highlights the comprehensive approach to addressing climate change, and it consists of five different categories, ranging from energy efficiency, to greenhouse gas reductions, as well as supporting policies and programs that promote sustainability," said Karalee Browne, Beacon program manager.
Throughout the last year, The City of Davis has adopted over 60 programs and policies in 10 different areas of sustainability in order to become a more energy efficient area.
"I think Davis has had a long history of creating a community where its residents treasure natural resources, try to promote economic stability, and really create a place where its residents want to work, play, and feel that they are environmentally responsible," Browne said.
Mitch Sears, sustainability manager for The City of Davis, attributes this success to the community as a whole.
"The award is a culmination of decades of work on sustainability related issues," Sears said. "It's a recognition for what Davis has been pursuing for a number of years. And it is essentially the compilation of all the work that the city and the community have done over time that has created a leader in the sustainability community's movement."
Davis has seen many successes in terms of energy efficiency. As the first city to designate bike lanes for bicyclers back in the 1950s, Davis has emerged as an innovator at the forefront of alternative transportation. With investments in the Greenbelt, parks and America's first, protected, bike-only traffic signal, Davis has proved it is committed to making bicycling a viable alternative transportation.
Besides innovations geared towards biking, Davis is also preparing for emerging trends in transportation.
"We're looking at ways to improve transportation systems additionally by looking at what's called 'transportation demand modeling,' and working on emerging issues like autonomous vehicles," Sears said.
Davis also received a platinum award for reducing agency greenhouse gas emissions by 28 percent. This, in particular, is a huge accomplishment for Davis.
"Back in the 1970s the city was one of the first, if not the first, communities to adopt a climate specific energy code," Sears said. "So essentially, what we were saying at the time, was that houses and other buildings that were built needed to have insulation and things that made them more efficient based on the Central Valley climate."
This energy code eventually put Davis on the map for energy efficiency. The climate specific energy code was adopted by the state of California (Title 24), and has since become the gold standard of energy efficiency for the entire U.S.
"There's an estimate that was done a few years ago, where if the state of California had not adopted its energy code, again which had its roots here in Davis, energy consumers here in state would be paying billions of dollars more every year for electricity and natural gas," Sears said.
So what can The City of Davis do to bring every aspect of community sustainability up to the gold level?
"To get a gold award for the Beacon, we need to continue to pursue these kinds of best practices, and offer these types of greenhouse gas emissions and energy savings to the community," Sears said.
Written By: Samantha Solomon – city@theaggie.org