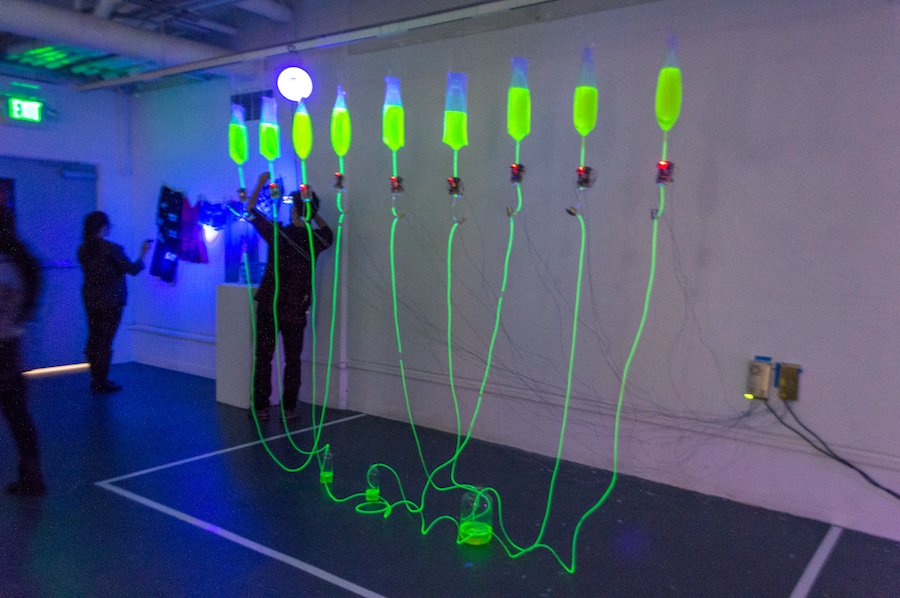 Student-run gallery serves as welcoming space for everyone
"It'll be almost like an in-person, live tweeting session!" said Kaitlyn Griggs, the lead director of the Art Studio Basement Gallery, about the Nov. 8 election-day event that will take place in the gallery.
Writing and painting utensils will be supplied, and anyone is welcome to share their opinions on the gallery's wall, whether that be visually or through words. Griggs, fourth-year art studio and communication double major, was eager to mention how the event will incorporate politics with art.
"We want to provide a forum, but still have it be civil, still have it be a place where people can voice their opinion and have it be anonymous by writing it on the wall instead of their Facebook wall," Griggs said.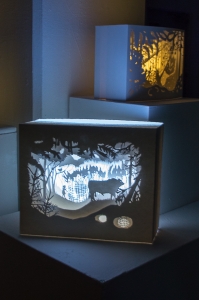 That's just one of the many exciting upcoming events that will take place at the Basement Gallery, which exhibits student art works.
The "Light the Basement" exhibition, which runs from Oct. 22 to 29, will display student art that incorporates its own lighting in order to draw attention to the outdated and poorly functioning lighting fixtures in the gallery. The lighting was originally donated by the CoHo when it was being renovated in the 1990s and has recently become a major issue for the Basement Gallery, as Griggs notes that they "literally aren't able to shed light on people's artwork in order to display it properly."
As of the beginning of this school year, the Basement Gallery has officially become a student organization, meaning that the process of accruing funds has become more complicated.
Michael Cole, a second-year graduate student in the studio art program, is the Basement Gallery's graduate director, acting as liaison between the Basement Gallery and the Art Department. Cole's job is to manage resources and reach out to students. Cole would like to see the gallery thrive, and for him, that means community members' participation in the gallery's exhibitions.
"The issue of not having proper lights for our gallery is indicative of an art department in a large institution having its budget stretched thin," Cole said. "I'm not at liberty to speculate on why this is, but we are doing all we can in the Basement Gallery to bring about the changes necessary to stay afloat and flourish."
Still, the team of undergraduate students that runs the exhibitions are hopeful and enthusiastic about the upcoming events and the many benefits that the gallery can provide for the student body.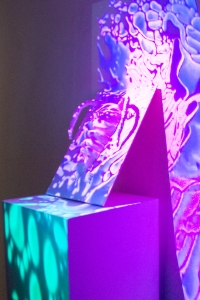 Helena Zittel, a third-year English and art history double major and director of public relations and marketing for the gallery, believes that being a student-run organization gives them more freedom and a sense of ownership for not only people on campus, but for the people in Davis as well.
"[I want] people to know that we are on campus, and that we have a space that's trying to host a lot of intriguing events for this upcoming year," Zittel said.  
And there are plenty of opportunities for just that, whether or not you are a student of the arts. Submissions to have artwork displayed in the Basement Gallery are open to everyone in the community, and anyone can volunteer to help or learn how to curate the events in the process.
"One of the big goals for this space is to give people access to get the experience with the gallery preparations, to see how set up works and what exhibits entail. We want to provide that experience for students, because there aren't many places — unless you get an internship — where you can casually walk in and help out," Griggs said.
The Basement Gallery is eager to welcome anyone to submit their artwork to be shown, and to volunteer in the curating process. Those interested can reach out to the Basement Gallery via email at student.art.gallery@gmail.com and visit its Facebook page.
Written by: Pari Sagafi – arts@theaggie.org