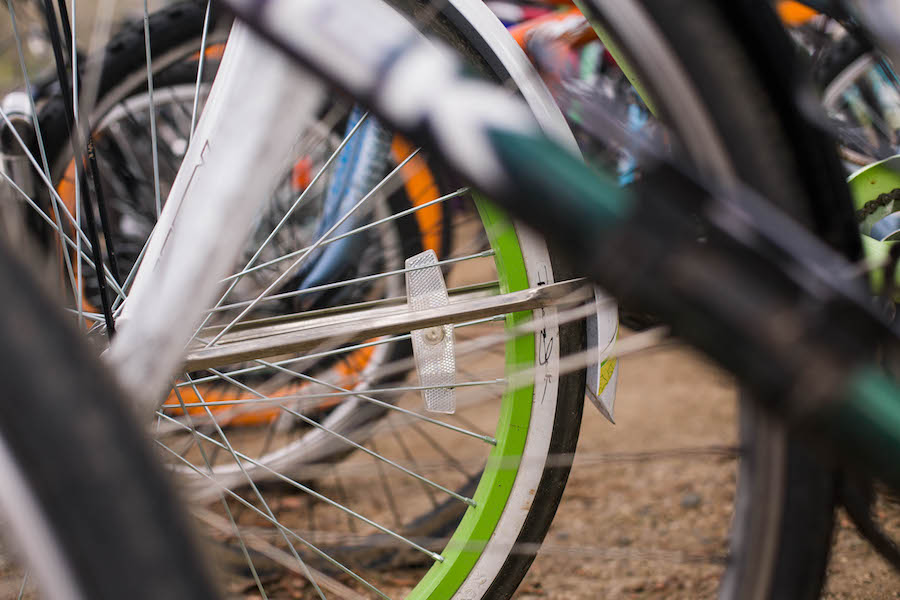 A detailed look at coming changes to our campus that will definitely not have any consequences.
It's been evident lately that there are more bodies on campus this fall than in years past. Bike circles are terrifyingly crowded, the CoHo is constantly packed and all the construction certainly has not helped alleviate the crowds. But wait, there's more.
Acting Chancellor Ralph "I'm Gonna Wreck It" Hexter announced a plan recently to not only triple the size of the student body over the next year, but also to cut down on the amount of space on campus for getting around.
"We're going for a very minimalist look for our campus," Hexter said. "So we've decided to shrink all the bike paths and take away all the sidewalks on campus, just to really make sure our students are getting well acquainted with each other when getting to class. Also, since we're admitting so many more students and building no new classrooms, we are going to initiate a policy of lap-sitting in classes! If you thought double-decker buses were exciting, now we have double-decker lecture seating! The only way to truly absorb information these days is to have someone sitting on top of you while you learn. It's going to be fantastic. And the best part of it is that it won't affect me at all!"
The Aggie asked some students what they thought of the new "improvements" coming to UC Davis.
"I've really been wanting a way to feel more connected with my peers, and I think sitting right on top of them while we learn will create a real sense of community, so I'm looking forward to it," said Karina Thompson, a second-year communications major and semi-pro basket weaver.
But not everyone was as thrilled to hear about the new changes.
"To be honest I was expecting a bit more," said Ryan Flannigan, a third-year landscape design major and former elementary school mathlete. "I think they could have also decided to tear down the library, the student center and every on-campus restaurant. They could also cover the quad in tons of manure. But that would mean that they cared about students, which they obviously don't."
Other changes that the administration will be making include uninstalling half of all bike parking to reduce "clutter," firing most, if not all, professors in all departments, putting every single building on campus under construction and reducing Unitrans to a single bus to drive all routes at the same time in an effort to cut down on air pollution.
Written by: Brian Landry — bjlandry@ucdavis.edu