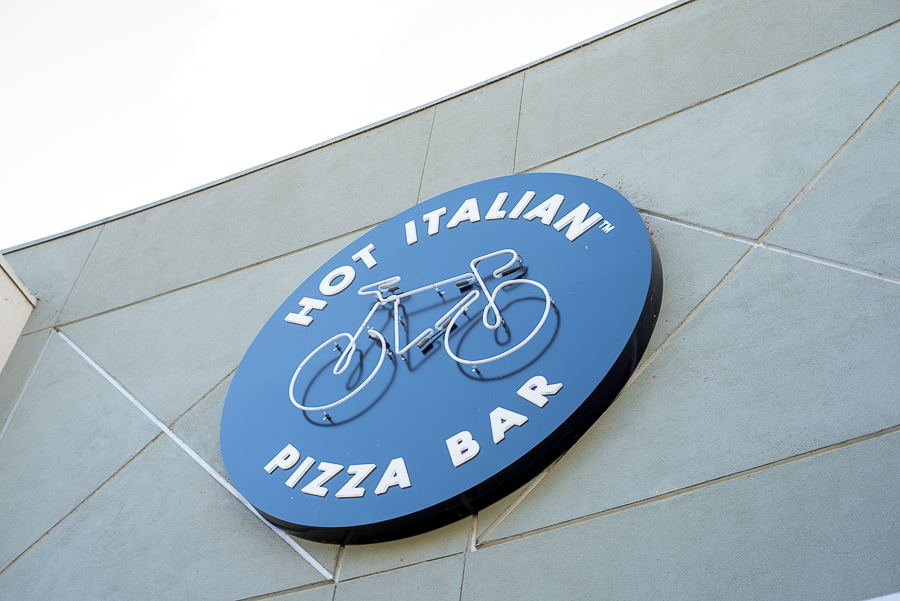 Restaurant offers variety of pizza made from local, organic ingredients
As an international student studying in the United States, I must admit that I have mixed feelings about American cuisine. Juicy hamburgers, cheesy pizzas and extra-large Cokes are all part of my U.S. guilty-pleasures list. I always feel satisfied when eating these foods, and I feast like there's no tomorrow.
But the pleasure comes at a price; after eating, I need to spend a solid two-hour session at the gym. Luckily, I recently discovered a healthier alternative which satiates all of these guilty pleasures and saves me from a sweaty workout.
I first spotted Hot Italian — the newly-opened Italian pizza restaurant located in Davis Commons, downtown at 500 1st St.  — at the end of Spring Quarter 2016. Last Saturday, I finally had the opportunity to try out this new restaurant and learned about the owner's endeavor to uphold the Davis community's healthy and environmentally-friendly lifestyle.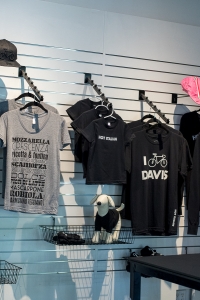 Hot Italian is a REAL-certified restaurant, which is a "nationally recognized mark of excellence for food and foodservice operators committed to holistic nutrition and environmental stewardship," according to the United States Healthful Food Council (USHFC).
Hot Italian is the first pizzeria in the United States that has been REAL certified by the USHFC. Not only does the restaurant use fresh, organic ingredients, but its furniture is also made from mostly repurposed materials, such as recycled paper and bamboo.
Hot Italian changes its menu depending on the season and is currently on its fall and winter menu. Customers have about 15 different choices of pizza, including a vegan option, and several choices of salad and desserts. They also serve beer and wine, either produced locally or imported from Italy.
Since it was a chilly Saturday morning, I ordered "Sozzani," a salad with locally-produced baby spinach and pear; "Materazzi," Hot Italian's take on pepperoni pizza; "Gattuso," a fall special pizza featuring pumpkin; and "Zucchero," a dessert with Italian hazelnut cream and pear.
Fun fact about the menu: each dish is named after a "hot Italian." For example, "Sozzani" is named after Franca Sozzani, an Italian journalist and editor-in-chief of Vogue Italia since 1988; "Materazzi" is named after Marco Materazzi, an Italian soccer star.
"Customers sometimes have fun guessing whose names are on the menu," said Andrea Lepore, a 1992 UC Davis alum and owner of Hot Italian.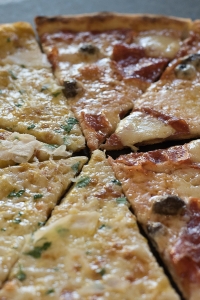 All of the dishes I ordered had colorful and aesthetically-pleasing combinations of different fresh ingredients, which made for a perfect Instagram post for all my friends to envy as they studied for midterms. Pepperoni has always been my favorite pizza, and I noticed that they added pitted olives on "Materazzi," which is a great revamp of the greasy cheese and pepperoni that you'd normally find at other pizza restaurants.
My personal favorite would be "Zucchero." Fresh out the oven, the warm dessert made me forget the cold rain showering outside. The sweetness was perfect for me, as I find most American desserts are too sweet, and I absolutely loved the smooth texture of the hazelnut cream mixed with chocolate powder.
The pizzas are about $15 each. For UC Davis students, the restaurant offers a lunch special: $5 per slice on weekdays. You can pre-order pizza from Hot Italian by phone or by downloading the Hot Italian app. Hot Italian also provides delivery service via the Joyrun app. For more information and to view the menu, please visit the Hot Italian website at http://www.hotitalian.net.
Written by: Betty Wu — arts@theaggie.org