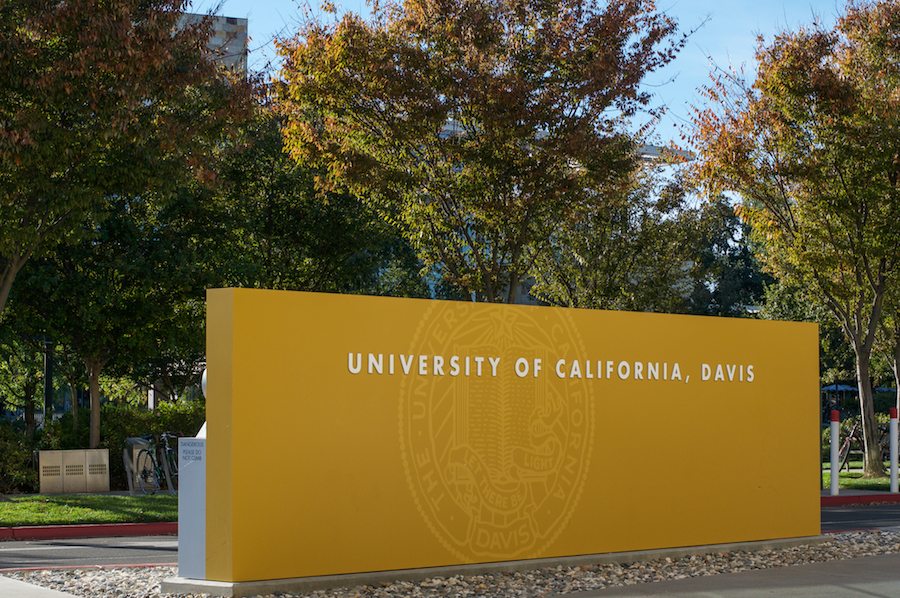 Leaders to implement changes to curriculum, research practices
Interim Chancellor Ralph Hexter has hired four new leaders for UC Davis: Graduate School of Management Dean Rao Unnava, College of Biological Sciences Dean Mark Winey, interim vice chancellor of the Office of Research Cameron Carter and interim dean of the School of Education Paul Hastings.
Unnava previously served The Ohio State University for 32 years, where he held  positions as associate dean of Students and Programs, associate dean for Undergraduate Programs and director of Doctoral Programs.
"[Unnava] has been voted Outstanding Professor by the American Marketing Association Student Chapter seven times, was presented [with] the Westerbeck Undergraduate Teaching Award twice and won the Outstanding Service Award at Fisher College of Business in 2014," Hexter said in a press release.
While serving as dean, Unnava plans to implement the flipped classroom teaching method and make the Master of Business Administration (MBA) program more reflective of the strengths of UC Davis, including having it be more industry-focused. He also wants to create a more engaging communication system between the program and alumni.
"We are trying to reposition [the MBA program] based off the strengths of UC Davis," Unnava said. "We will be incorporating professors from UC Davis as well as top industry experts. There are also programs called flipped classrooms which [are] being discussed at UC Davis. The reason it's called a flipped classroom is because in the past, the [material] that is homework was what was lectured [on] in the class, and the application was given as homework. Now […] they are doing more enriched kinds of things in the class."
Winey came to UC Davis following 25 years at University of Colorado, Boulder. Previously, he held a  chair position in the Department of Molecular, Cellular and Developmental Biology at Boulder. His background includes research in genetics and microtubule organizing centers, which include cancer development and miscarriages.
"Mark has the distinction of having been a Guggenheim Fellow and a Pew Scholar, and he was elected a fellow of the American Association for the Advancement of Science in 2014," Hexter said in a press release.
Interim Research Vice Chancellor Carter has been involved in UC Davis throughout much of his career. Carter pursued his residency in psychiatry at UC Davis in 1985, then became a professor at the university in 1989. In 2003 he was appointed director of the Imaging Research Center and in 2009 he was elected director of the Center for Neuroscience.
Carter is well decorated in his field, receiving the Dean's Award for Excellence in Community Engagement in 2008, the Dean's Excellence in Mentoring Award in 2006 and Endowed Professorship in Schizophrenia Research. He also served as director of the Schizophrenia Research and Education Program.
While serving as interim research vice chancellor, Carter plans to take control of animal care and use under the Office of Research in order to raise standards for animal-related experiments. Carter also hopes to develop research partnerships with universities abroad.
"One of the things we will be doing in the coming year is we will take responsibility of animal care and use at Davis," Carter said. "We are developing some partnerships with other universities including one with the University of Sydney that will probably lead to joint research projects in the areas of vet med, agriculture and the environment and possibly neuroscience and mental health."
Interim Dean Hastings has been part of the UC Davis faculty since 2008, holding positions as professor and chair in the Department of Psychology. His research includes the emotional development of children and adolescents with a focus on the contributions of social environment and neurobiology. Hastings is also a member of the Center for Mind and Brain, Center for Poverty Research and the Psychology and Human Development graduate group.
In addition to these new leaders, the university continues its search for replacements for chancellor, vice provost of academic affairs and police chief.
Written by: Lindsay Floyd — campus@theaggi.org