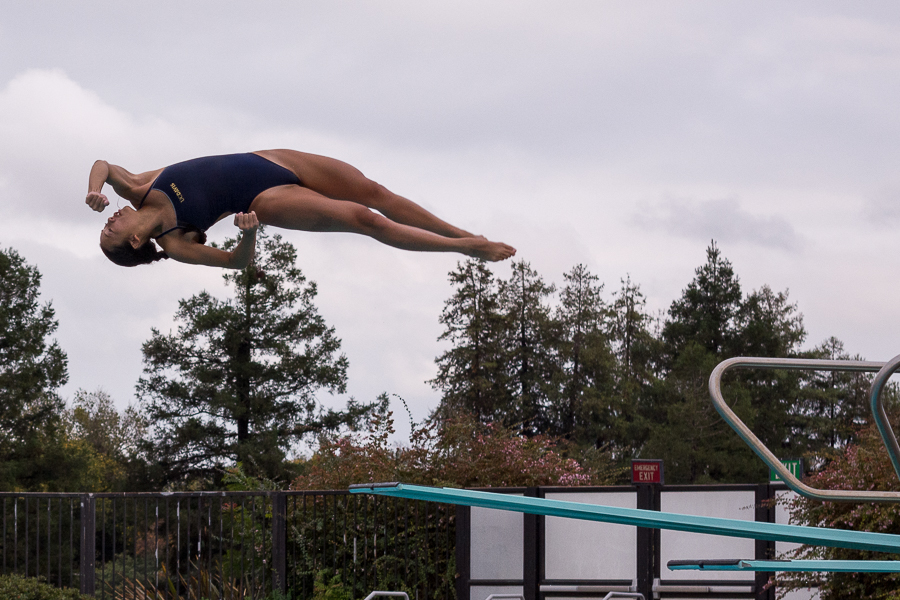 The Aggies move to 5-2 on season, defeat Cougars 172-128
UC Davis dominated the Brigham Young University Cougars 172-128 at Schaal Aquatics Center last Friday, Oct. 28, winning 12 of the 16 events.
The Aggies started strong with a win in the 200 medley relay with a season record time of 1:45:68. The Cougars responded with a win in the 1000 free and 200 free, putting them up 33-22.
However, UC Davis responded with sophomore Solie Laughlin and senior Elise Roberts setting their season-best records for the 100 back and 100 breast, respectively.
The Aggies swept the 50 free event with senior Kirsten Brand, junior Courtney Schultz and freshman Jaime Pincin all posting top times to put UC Davis back on top 116-91. Schultz and Pincin then split the first place medal in the 100 free with a shared time of 52.50, making it Pincin's first individual win as an Aggie.
UC Davis pulled away as Laughlin won in the 200 back. Roberts touched the wall first to win the 200 breast, and redshirt senior Marissa Brown won her event in the 500 free.
Other notable victories for the Aggies included sophomore Eva Chung in the 200 individual medley and sophomore Mia Facey, Brand, Pincin and Schultz in the 400 free relay.
On the diving side, sophomore Shaifali Goyal, senior Serena Yee and sophomore Inessa Toropov placed in the top five spots in the 3-meter. Goyal and Yee closed with a 1-2 on the low board to put a cap on the day.
With this win, UC Davis goes up 5-2 on the season and 3-0 against Mountain Pacific Sports Federation opponents. The Aggies return to Schaal Aquatics Center to host a meet against Nevada and Cal State East Bay on Nov. 4 at 4 p.m.
Written by: Nicolette Sarmiento — sports@theaggie.org