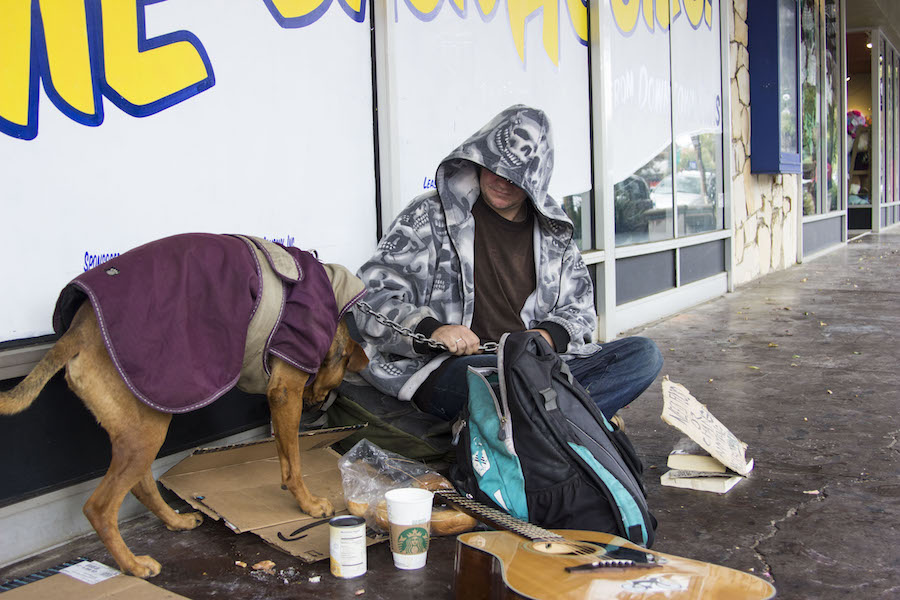 Volunteers to complete day-to-day management tasks, guest screening during November to March season
The Interfaith Rotating Winter Shelter (IRWS) is seeking volunteers for two positions to help with day-to-day management tasks and guest screening during its upcoming November to March season.
Those on the host site team will perform tasks such as helping with volunteer sign-ups and making sure the organization is running smoothly, while those on the shelter operations team will coordinate the intake process for guests and will help maintain the shelter conditions as the host site changes.
IRWS, an almost fully volunteer-run organization, provides a homeless shelter to Davis locals. On a given night, the shelter supports 25 to 45 guests, providing each of them with hot meals and a place to sleep, including a cot and a sleeping bag.
"We are the only emergency homeless shelter in Davis," said Eric Elton, board of directors chairman for IRWS.
Elton added that the shelter does not have a waiting list and takes guests regardless of sobriety.
The Yolo County Homeless Count 2015, an annual report completed by the Yolo County Homeless and Poverty Action Coalition (HPAC), reported that on the night of Jan. 26, 2015, 131 individuals in Davis were considered homeless. This number varies on a nightly basis; the count does not include individuals who may spend their nights at friends' residences or in foster homes.
Jose Jimenez, an advocate for the homeless in Davis and associate for Street Medicine Sacramento, stressed the seriousness of the issue.
"Substance abuse is a main reason for homelessness," Jimenez said.
Jimenez said that in order to successfully tackle the issue, local programs need more funding and community-based participation.
While in a given year some 1,500 individuals contribute their time to help IRWS, more volunteers are still needed. Both volunteer and internship positions are offered at IRWS each year, though internship applications are no longer being accepted for this season.
Volunteers and interns alike have benefited greatly from their experiences with the organization. Marie Belen, who is now beginning her third year as an intern for the IRWS, fondly recalls talking to a guest about a shared interest.
"It was really neat because at the moment we were connecting," Belen said.
Belen believes that working at IRWS has positively changed her perceptions about homelessness and has given her a chance to interact with others in the community. She said that the IRWS is a great place to start helping the homeless since it offers a supportive and safe atmosphere.
For more information about joining IRWS, visit its website at interfaith-shelter.org or e-mail irwsteam@gmail.com. IRWS will be hosting an open house on Nov. 10 at 7 p.m. at the First Church of Christ Scientist.
Written by: Anya Rehon — city@theaggie.org