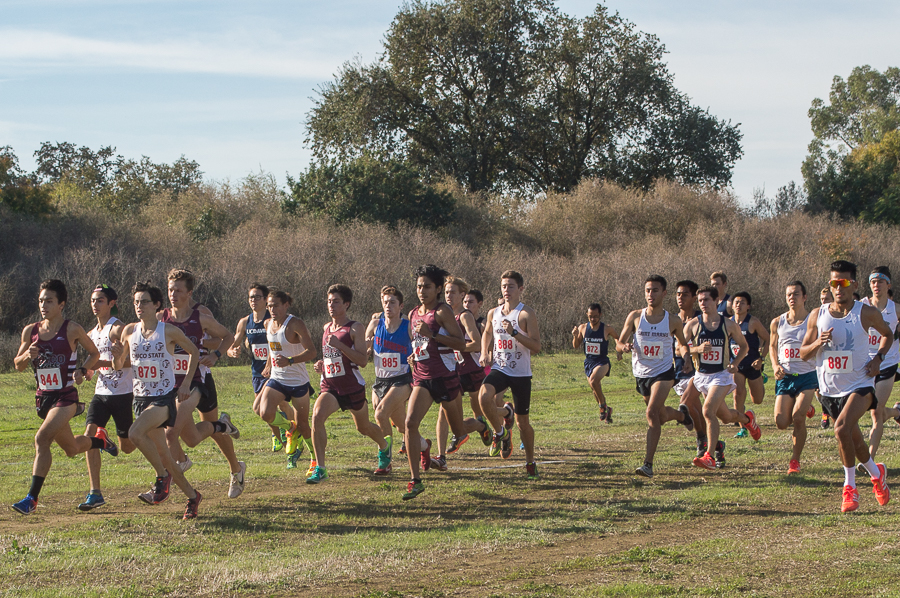 Aggies welcome Chico State, individuals to Doc Adams Open for final home meet
Clear blue skies, 60 degree weather and a light breeze on Saturday, Nov. 5 created the perfect atmosphere for the UC Davis cross country team to host the Doc Adams Open, the final home meet of the season, at the Putah Creek Reserve course. With the NCAA West Regionals looming just around the corner, Saturday's meet served as both an athletic showcase with standout performances and an energetic precursor to pump up the entire team for the upcoming competition.
The morning commenced with the women's 6k race, where the Aggies faced competitors from Chico State as well as various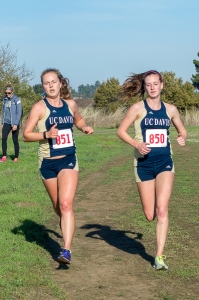 unattached runners. Ultimately, a Chico State opponent captured the lead, but an impressive performance by senior Olivia Goins earned her a 22:25.8 third-place finish.
"Eight years of cross country led to this moment and it's very emotional," Goins said. "I am so grateful for the team! We work together every day of every week for hours… [and] putting in all that time together really proves how well we do as a team."
In addition to Goins' stellar finish, junior Brynna Thigpen, senior Clara Macleod and freshman Emily Antonino all finished in the top 10 of the race, with respective times of 22:44.9, 22:53.0 and 23:56.1.
The mens' 8k race began promptly after the women finished, with Chico State runners offering tough competition for the Aggies. Two runners from the UC Davis Cross Country and Track Club cracked the top 10, while the four UC Davis men's cross country entrants did not have timed races.
This lack of placing did not deter the team, however, as both team and club members were cheered along at different parts of the course by encouraging supporters who offered a joyful welcome at the finish line.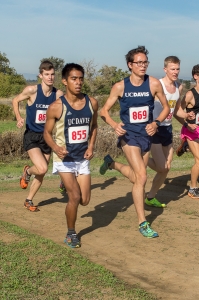 The beautiful weather, large audience of Aggie supporters and the smiling athletes from all teams set an upbeat and exciting tone for the Aggie runners who will take their best efforts to the NCAA West Regionals.
"It's good for [the UC Davis cross country team] to see their teammates working hard and then knowing that they represent that group moving forward," said head coach Devin Elizondo. "We're looking to improve on our Big West status [and] rankings, and see how close we can come to the top ten on both [teams]. It's always [our] challenge to improve from one year to the next."
Though cutthroat competition is in the near future, the UC Davis cross country team is running full speed ahead to its next challenge.
"I hope we do so well in regionals," Goins said. "This is our chance to really prove to the conference that Davis can do this."
The UC Davis cross country team heads to the NCAA West Regionals event on Friday, Nov. 11 at Sacramento State University.
Written by: Alex Arechiga — sports@theaggie.org