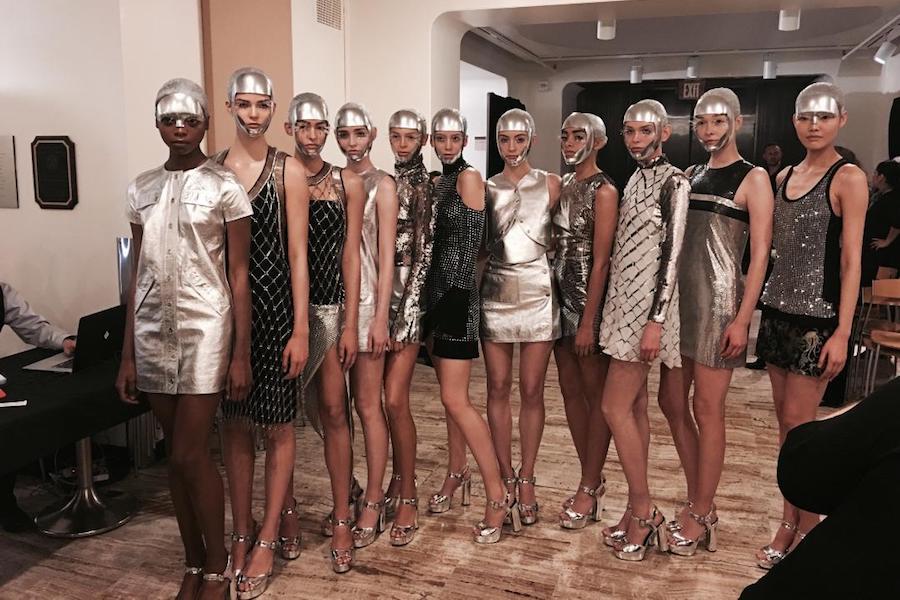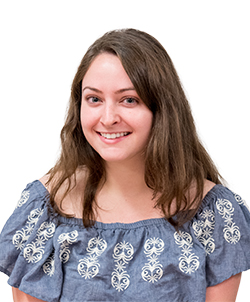 Collaborations between designers, scientists are important for advancements in both fields
As someone who stapled the bottoms of her flats everyday for nearly three months before finally buying a new pair, I might not seem like the most credible fashion source. But perhaps it's my lack of professional expertise that makes fashion all the more awe-inspiring to me — especially since the fashion industry has begun taking significant steps to cross the bridge between science and fashion.
One of the leading collaborative forces between scientists and designers is Descience, a global collective that brought together over 60 scientists from around the world in 2014 to creatively channel scientific research into a runway show at MIT's Media Lab. Working alongside professional fashion designers, the scientists involved helped devise ways to express and bring to a wider audience their abstract fields of study as tangible, stylish pieces of art.
"I was stunned by the similarities between the worlds of fashion and science," explained Dr. Yuly Fuentes-Medel, executive director of Descience, in an interview with The Fashion Globe. "Scientists, as well as designers, work towards the same direction — that is, to create something unknown and to introduce change and innovation to the world."
Cytocouture, the winning collaboration between designer Carlos Villamil and biomaterial engineer Dr. Laura Indolfi, presented transformable tunics that mimic Dr. Indolfi's research in endothelial cells. Because cells adapt to their surroundings, the team created reversible garments that similarly adapt to different body shapes and sizes. The collaborators also challenged standard fashion designs by devising experimental, gender-neutral pieces that defy traditional categorization.
The audience choice winners, designer Candice Wu and bioengineer Christopher Gibson, explored in their dress the joys of finding cures for rare genetic diseases. Besides the dress' blood vessel-inspired red netting, the look also includes a green cage and black train to symbolize the initial imprisonment of disease and the eventual freedom that treatment brings.
Even beyond Descience, the fashion industry has been embracing the codevelopment of science and technology by constructing pieces of clothing previously unimaginable.
Nokia worked with design label Fyodor Golan at London Fashion Week in 2014 to devise what has been deemed the world's first interactive garment: an armor-like skirt gilded with 35 Nokia Lumia smartphones that change colors with movement. The shimmering screens, which are synced to a camera in the model's headpiece, also reflect the wearer's line of sight, adding to the interactive "fabric" of the skirt.
Designers and scientists at the fashion company CuteCircuit have further invested in wearable technology. Named one of the Best Inventions of 2006 by Time, CuteCircuit's Hug Shirt allows wearers to transmit a virtual yet detectable hug to a distant loved one. As the wearer embraces his or her own shirt, the shirt's sensors and actuators capture the duration and intensity of the hug, as well as the hugger's heart rate and body warmth, to send to the recipient. The Hug Shirt utilizes Bluetooth and clothing to simulate human contact despite physical distance.
Zeiss Smart Glasses blend futuristic technology with the sleek, trendy design of everyday glasses — an important aspect that Google Glass, despite its acclaim, failed to actualize. And while engineers are still fine-tuning the device's technological elements, Zeiss has perfected its outward design, pioneering smart glasses that aren't just functionally wearable, but also stylish and modern.
Fashion can therefore act as a vessel for scientific ideas, as in projects like Descience, or as a necessary component in technological innovation, as in "smart" devices like glasses, watches and jewelry. Science also encourages innovative designs within the fashion industry, providing new ideas for fabrics, structures and narratives behind artistic concepts.
In the increasingly digital age, the fusion of fashion and technology is critical for inciting public enthusiasm about inventions in both science and design. And who knows — with enough collaboration, students may one day even sport chic lab coats straight from the runway.
Written by: Taryn DeOilers — tldeoilers@ucdavis.edu
Disclaimer: The views and opinions expressed by individual columnists belong to the columnists alone and do not necessarily indicate the views and opinions held by The California Aggie.