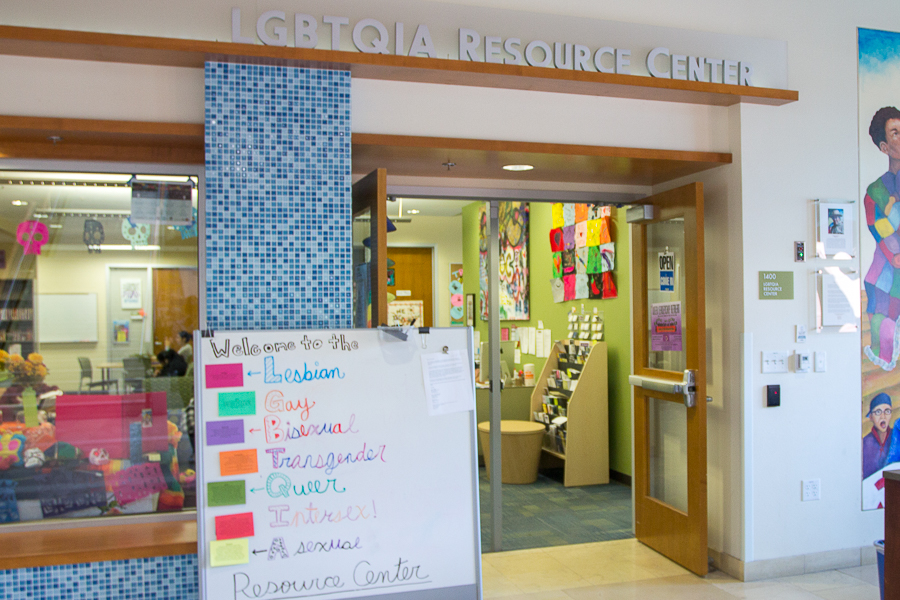 Asterisk Clothing Fair provides free, accessible clothing for transgender, gender-nonconforming individuals
The third annual Asterisk Clothing Fair will be held on Nov. 22 from 3 to 5:30 p.m. in the LGBTQIA Resource Center (LGTBQIARC). The fair intends to provide free clothing for transgender and gender-nonconforming folks, as it can sometimes be both expensive and dangerous to buy new clothing for these communities.
Additionally, the event aims to create a safe space for those individuals without fear of body shaming or transphobia. Mat Talton, a fifth-year genetics major and community coordinator at the LGBTQIARC, is the primary organizer for this event.  
"This is also a great way to come and see a group of people who feel the same way as you and realize that you have a community," Talton said.
The clothing available depends on donations from the community, and the center will be accepting donations until Nov. 11. In an effort to cater to more sizes, the center will only accept clothes from sizes medium to 3XL, although extra-small and small sizes are welcome for masculine and men's clothing. Unopened makeup and cosmetic tools can also be donated, in addition to accessories and shoes. The clothing must be wearable, with no stains or rips.
Talton works alongside Gender Group, a closed support and social group on campus for folks who identify as genderqueer, bigender or other identities that fall under the umbrella of trans. Eva Angeli, a third-year physics major who works for Gender Group as a facilitator, has been supporting Talton with this event and has volunteered at the fair in the past.
As Angeli pointed out, the fair offers more than free clothing.
"The Asterisk Clothing Fair not only provides a safe space to find outfits which match the way they want to present, but also lets them see that they are supported and celebrated for who they are," Angeli said.
The event will also feature sewing classes to alter clothing items that may not fit perfectly. The clothing fair originally started as a project for Trans Awareness Day, but this year it will be on a larger scale. The goal is to have the clothing available year-round in the center and not just during a single event.
"We are trying to make half of our storage room a clothing 'store', and our director is currently trying to find furniture for us," Talton said.
In the past, the center used generous staff members' offices as dressing rooms and placed a full-length mirror in the hallway. This year the center hopes to get more donations to make the fair even more successful and accessible.
Many UC Davis students believe that this event will promote a more inclusive community. Maggie Chew, a third-year biological sciences major, thinks this is an important event in showing solidarity with others' identities.
"To have a really big UC campus that's well known and [an event] a lot of people are going to shows a lot of support, so it feels more comforting [knowing] that people are donating clothes for you," Chew said.
If interested in donating clothes to the fair or want more information, please visit the Facebook event page.
Written by: CaraJoy Kleinrock and Abigail Wang — arts@theaggie.org