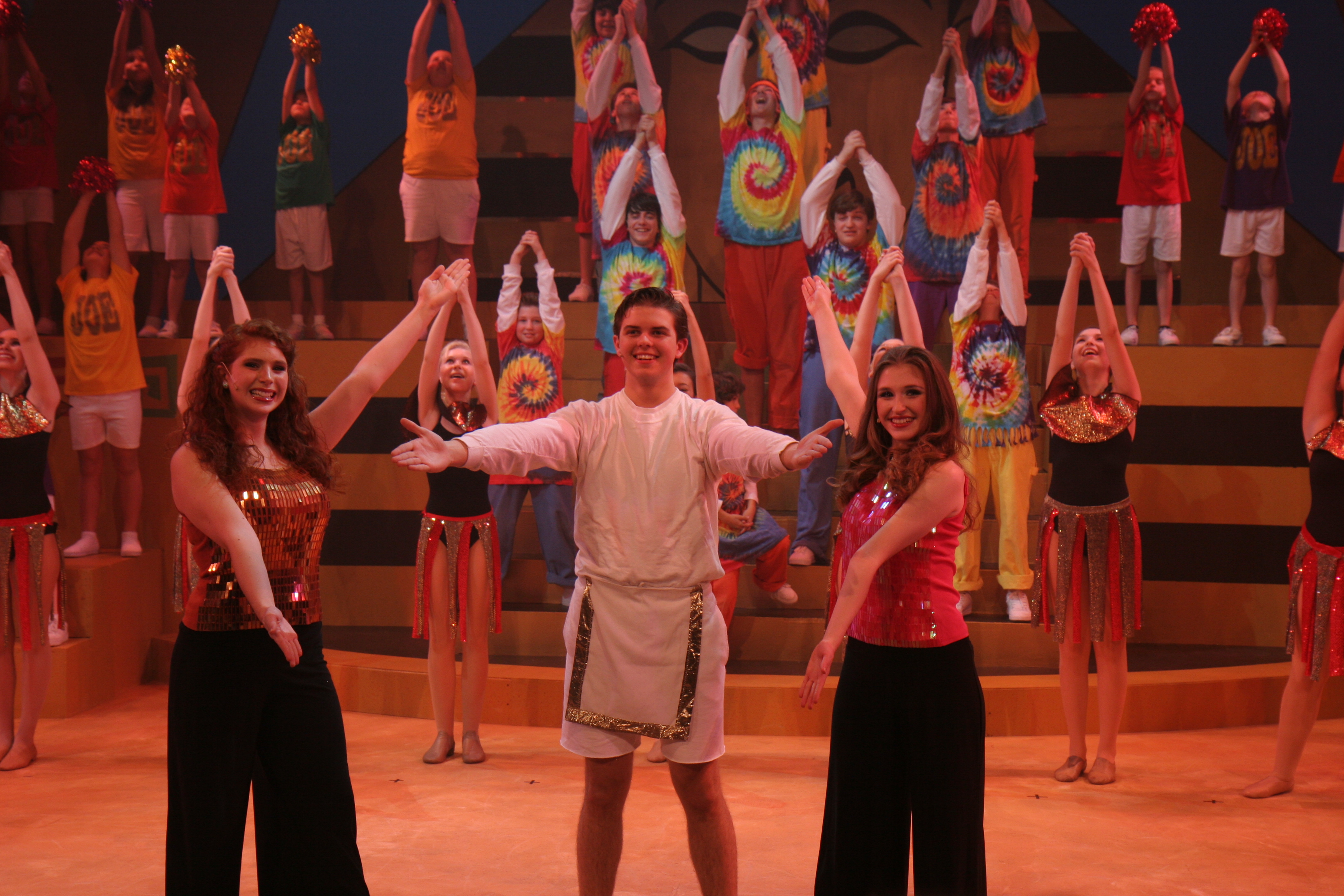 The Biblical saga of Joseph and his coat of many colors comes to life
The Davis Musical Theater Company will be presenting a production of Joseph and the Amazing Technicolor Dreamcoat on Saturday, Nov. 19.
The story is based on the "coat of many colors" story of Joseph from the Bible's Book of Genesis. The titular character is a boy whose ability to have prophetic dreams result in him enduring a series of adventures in which his spirit and humanity are continually challenged.
The company's main goal is to conserve the classic American musical art form by producing quality, affordable, family-oriented theatrical musicals open to the Davis community. The theater also provides a training ground for amateur theatrical performers, directors, choreographers, musicians and technicians. The production will feature young performers assuming the lead roles.
Diana Henderson, a third-year biological sciences and theater double major, has worked at theaters around Davis and reassured that the production will delve into important issues.
"The play really goes into the impact power has on how people are perceived and [it is] so relevant nowadays considering the presidential elections and how we put people up on this pedestal without actually knowing them," Henderson said.   
Power certainly is one of the main themes of the play. Joseph starts out as a slave sent to Egypt, but his special ability lands him second-in-command to the Pharaoh. As the play progresses, we see a shift in Joseph's identity and a shift in how he is perceived by others.
Jeff Rossetti has acted in productions put on by his high school, and explained how these plays not only display young talent, but are also important for the community to see.
"I believe Joseph [and the Technicolor Dreamcoat] will be entertaining while also providing an important message […] there will be a variety of musical styles, like rock n' roll and calypso, while also incorporating tales from the Old Testament […] it's a really unique play," Rossetti said.
Ever since its premiere back in 1970, Joseph and the Technicolor Dreamcoat has been quite popular, praised for its concept and incorporation of a Biblical story with a musical backdrop. The popularity of this production is no secret. According to Really Useful Group, a media company involved in theater and film, over 20,000 schools and amateur theatre groups have performed Joseph and the Technicolor Dreamcoat.
The actors in the play also receive heavy praise because the play is almost completely sung, with little spoken dialogue.
"It's a difficult play to perform because it requires so much from you […] you have to sing while also acting and that's what makes this play so special for the actors and the audience," said Lisa Sousa, a fifth-year economics and political science double major, who acted in a past production of Joseph and the Technicolor Dreamcoat put on by her high school. .
The Davis Musical Theater Company will present Joseph and the Technicolor Dreamcoat from Nov. 19 through Dec. 11. Tickets are $8 and the play is open to all ages. For more information please visit www.dmtc.org.
Written by: Krishan Mithal — arts@theaggie.org
Note, November 20, 2016: Changes made to reflect accuracy.