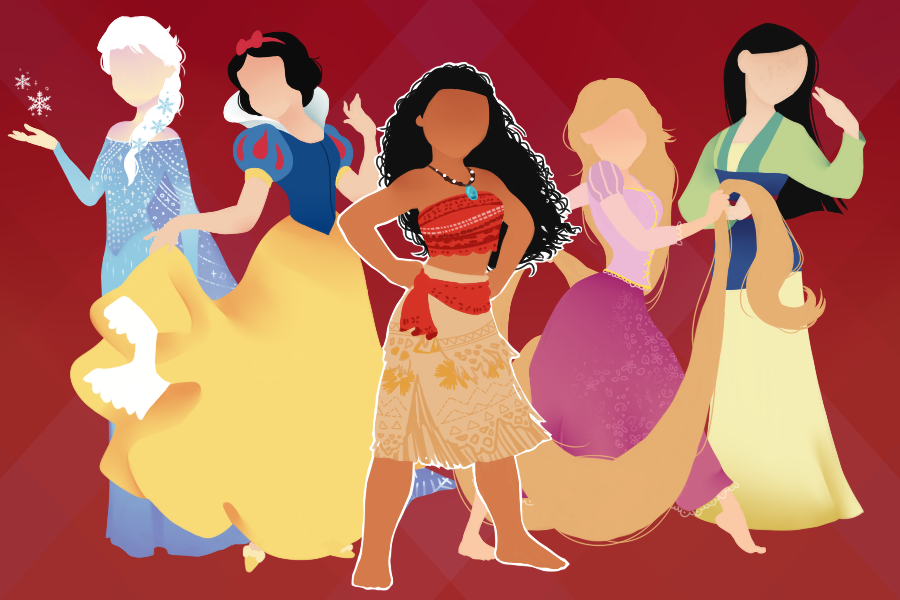 Why it's important that Disney attempts to diversify its cast of characters
Throughout the sustained success that Disney has experienced over the years, the mass media and entertainment conglomerate has oftentimes been accused, rightly so, of cultural appropriation and having a white-centric worldview.
The first Disney princess film, Snow White and the Seven Dwarfs, came out in 1937, and it wasn't until 1992 that the company featured its first princess of color, Jasmine from Aladdin. And even Jasmine's casting was tainted by Disney's white-washing; the character was voiced by Linda Larkin, a white voice actor, which is also the case for many Disney princesses of color.
The lack of diversity among its cast of princesses, many of whom are often portrayed as helpless characters in need of a savior, sends a potentially harmful message to young girls growing up in an increasingly diversified world. The coming generations need Disney princesses that look like them.
The newest disney film, Moana, will soon hit theaters, featuring the first-ever Polynesian Disney princess. Although Moana, the first princess without a romantic interest, was initially praised for its progressive premise, some believe that Disney's attempt to create a more diverse community within its cast of characters only results in ethnic stereotyping.
In the past, Disney has faced controversial claims over its portrayal of different cultures and ethnicities, such as the Native Americans in Pocahontas and the Chinese in Mulan. This instance is no different, as there are definitely aspects of Moana that align with certain stereotypes of Polynesian culture.
For example, some critics have been particularly disillusioned with the stereotypical appearance of the oversized and heavily-tattooed character of Maui, a demi-god that Moana meets along her journey. In contrast to his intimidating appearance, Maui wears his heart on his sleeve and joins Moana on her quest to save her island. Despite backlash toward the character, it is made clear in the film that Maui is not just an average individual, but a god, hence his powerful and muscular figure.  
"I think that Disney is doing its best to take progressive steps toward the empowerment of minorities and women especially, and are in no way intentionally appropriating the cultures of its characters. I think that regardless of what they decide to do, they're gonna be criticized," said Pahrmis Hashemi, a first-year neurobiology, physiology and behavior major.
Regardless of these criticisms, Moana will surely be a princess unlike any other before her. In comparison to the usual damsel-in-distress heroines of Disney's past, Moana is a strong, independent protagonist set upon achieving her goals with the help of her friends and hilarious sidekick Heihei the rooster.
Additionally, her appearance strays from the unrealistic body images typical of past Disney princesses with their slim waists and dainty figures, such as Elsa and Anna of Frozen or Ariel of The Little Mermaid. In contrast, Moana breaks the mold of how the classic Disney princess appears, with her thick eyebrows, wild hair and more realistic body type. Moana also harbors no love interest throughout the movie, placing her in a role more akin to that of an action hero, rather than a princess waiting to be saved by the prince.
Regardless of the controversy Moana might present, the Polynesian princess will undoubtedly be a strong role model for young girls to look up to and admire, a sentiment that embodies the best of what Disney offers to its audience. At the end of the day, Moana is a Disney movie, filled with mythical legends, catchy tunes and what is sure to be an entertaining film-going experience for all.
Moana will hit theaters everywhere on Nov. 23.  
Written by: Sydney Odman — arts@theaggie.org