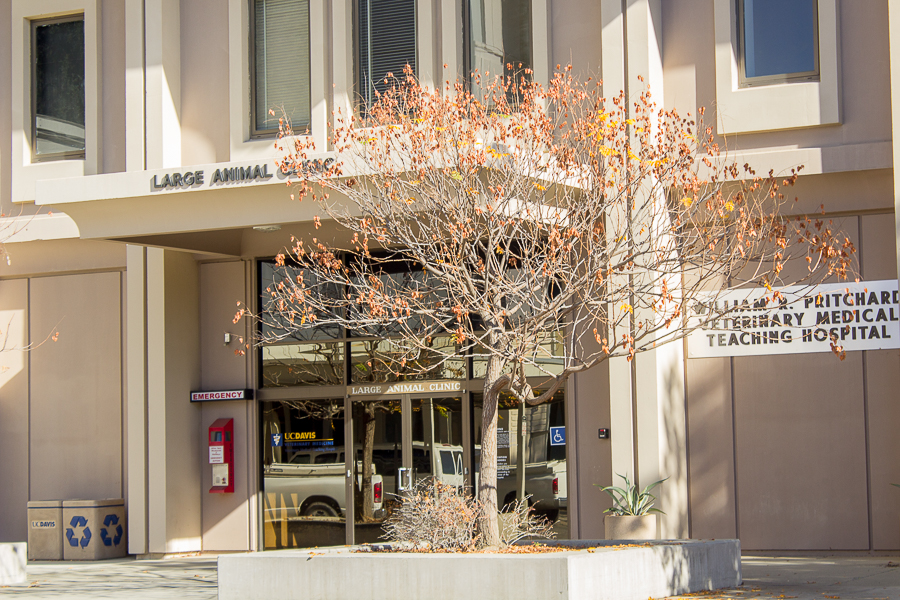 Program leaders attribute ranking to accomplished faculty, innovative research
UC Davis was named the top university in the world for plant and animal sciences by U.S. News and World Report on Oct. 24.
UC Davis' plant science program has received high rankings for several years, last year placing second in the world. Joseph DiTomaso, chair of the Department of Plant Sciences, attributes the high rankings to UC Davis' renowned faculty and innovative programs.
"[The plant science program] has accomplished faculty who do well in research and getting grants," DiTomaso said. "They are able to take a scientific concept and apply and test it in the field to translate it to what most stakeholders want to see."
According to DiTomaso, program leaders plan to look to the future and adapt their material based upon what they think the most dire topics will be. Areas that will receive more emphasis in the coming years include climate change, agricultural efficiency and solutions to the current California drought.
The Animal Science Department at UC Davis, including veterinary sciences, has been ranked number one for three consecutive years. Davis sets its program apart through cutting-edge research, a large veterinary residency program and a unique holistic approach called One Health.
Anneka Christie, second-year animal science major, said that the program works with students and provides ample opportunities to further their educations.
"I truly love the Animal Science Department," Christie said. "There are so many amazing and unique opportunities available. The faculty always seem to have the students' interests at heart, plus this program opens a lot of doors."
The U.S. News and World Report also placed UC Davis second in the world for agricultural science, and fourth for environment and ecology. Overall UC Davis received a ranking of 42nd globally out of 1000 universities across 65 countries.
These rankings are based upon criteria that include research, quantity of published papers and overall reputation.
"To create the pool of 1,262, U.S. News first included the top 200 universities in the results of Clarivate Analytics' global reputation survey," said the U.S. News Website. "Next, U.S. News added institutions that had published the largest number of articles during the most recent five-year period (2010-2014) that was used for the bibliometric data, de-duplicated with the top 200 from the reputation survey."
Written by: Lindsay Floyd — campus@theaggie.org