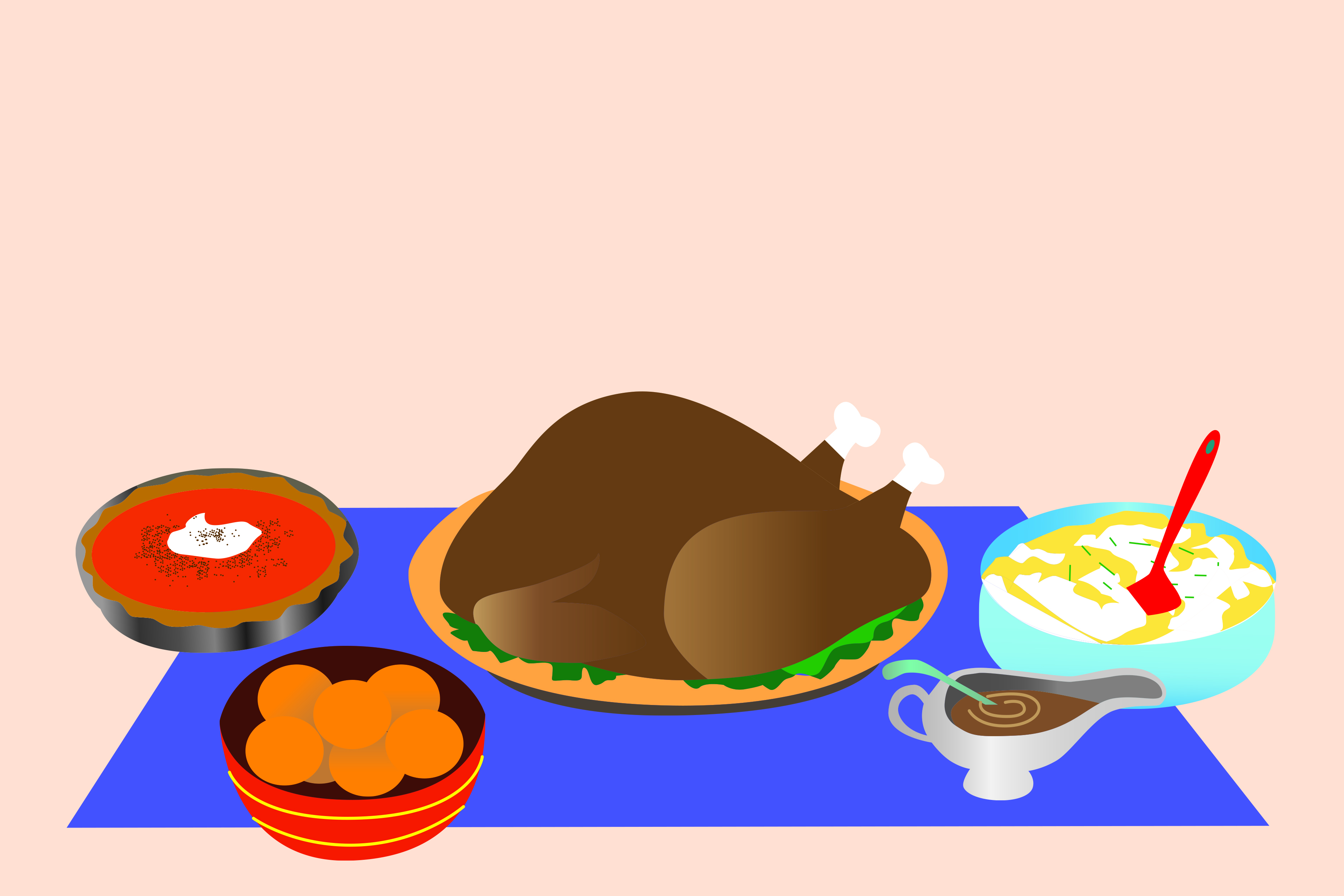 UC Davis students share their various ways of getting home for school breaks
Thanksgiving is right around the corner, and after nine weeks of assignments, midterms and papers, many students are eager to get home for a four-day weekend with family, friends and loved ones. However, before enjoying a holiday break filled with feasting and relaxing, first comes the important question of how to get home.
Those with homes in Northern California are able to conveniently drive or take the train home within just a few hours. However, international students, out-of-state students and even students from Southern California experience very different traveling processes.
For students traveling to Southern California, driving from Davis can take anywhere from six to 10 hours.
"A good chunk of the day will be given up to just driving," said Tiffany Liem, a fourth-year animal science major who drives home to Los Angeles during breaks. "Usually the first hour is okay, and then you get sleepy. The second and third hour[s] [are] the worst of the whole drive."
Driving for an extensive amount of time can be a tedious and tiring experience, so Liem offers various tips for staying awake and brightening the mood during such long drives.
"I use music to keep myself awake," Liem said. "I do sing to my own music and turn it a little louder when [I'm] alone. Also […] take a few snacks every now and then. If you're ever sleepy, chew on something. I go to Berkeley to pick [my brother] up, [and] having a person there with you actually helps a lot when you talk with them."
A popular method among students for finding transportation home is posting in the UC Davis rideshare Facebook group. Through this group, students can either offer or request rides to certain destinations for other UC Davis community members.
Students who do not have cars in Davis or who have to go farther than driving distance to get to their holiday festivities have other options for traveling. Some students take Amtrak trains and those traveling farther away often choose to fly.
"When I used to know my schedule, I usually [bought] my plane ticket ahead of time," said Cynthia Jinno, a fourth-year animal science major also from Los Angeles. "Now that I am in a research group, our schedules go from place to place. So I usually take the Amtrak now since you can buy the ticket the night before you leave."
Students who wish to fly home often take the Yolobus 42A or B from the UC Davis Memorial Union to the Sacramento International Airport. Those who prefer Amtrak can take either the A or Z line of Unitrans from campus to the Davis Station downtown.
"[Amtrak is] usually eight hours to get [to Los Angeles]," Jinno said. "But if I take the really early train, I can sleep [during the ride], so by the time I wake up I'm already halfway there."
Janzen Lee, a fourth-year computer science major and international student from Taiwan, has a different story regarding his plans for break. Lee moved to the United States with his parents when he was 17. After his parents moved back to Taiwan this summer, Lee's home is now over 6,000 miles away from Davis.
During shorter breaks like Veteran's Day and Thanksgiving break, when traveling all the way home is not a feasible plan, Lee finds other ways to spend these few days off from school.
"For Veteran's Day, I [went] to Yosemite with […] the Taiwanese Student Association (TSA)," Lee said. "And for Thanksgiving, I saw the International Club's trip to San Francisco, so I signed up for that."
Lee has also gone on winter ski trips in the past with TSA and the Japanese American Student Society (JASS). He believes that these trips hosted by student organizations provide a welcoming community for students, especially those who cannot conveniently visit home during the holidays.
"These trips [involve] more bonding than just weekly meetings at school," Lee said. "You get to know a lot of people more personally. I like [the trips] because for international students, we don't necessarily have a place to go to for a short-term break. I know I have the option to go out and I don't feel left alone."
During longer breaks such as the month-long winter break this year, some international students may take the opportunity to go on vacations with their friends.
"[For] winter break, I plan to go to Disneyland [with] friends, and Las Vegas," said Tomoko Shigemichi, a second-year English major and international student from Japan.
International students staying in Davis over Thanksgiving also get a chance to experience a traditional American Thanksgiving celebration on Nov. 19 with International House Davis (I-House), a private nonprofit organization located across the street from Russell Field. First established in 1981, I-House provides services and programs for international students.
"One service we do provide [is] an annual Thanksgiving dinner [when] we invite international students, scholars, Davis community members and also I-House board, staff and interns to sit down and share a traditional Thanksgiving meal with turkey, trimming, pies — everything," said Vinita Domier, I-House volunteer coordinator. "It's a traditional meal shared amongst 100 wonderful friends, new and old."
Written by: Jennie Chang — features@theaggie.org